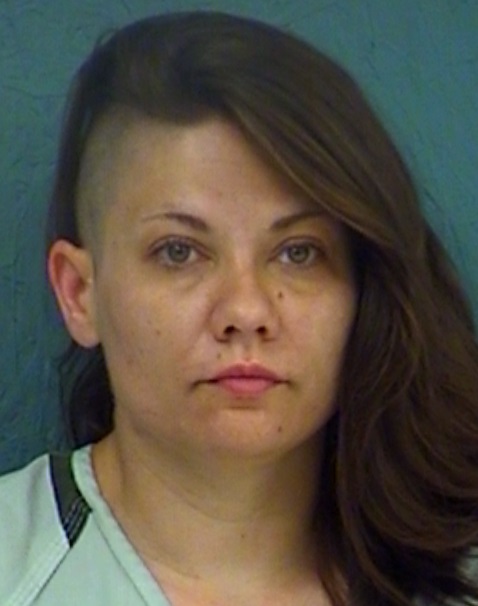 A traffic stop on FM 2653 south of State Highway 11 resulted in location of approximately 2 grams of methamphetamine and Jessica Lanae Bentle's arrest.
Hopkins County Sheriff's Deputy Lance Burdick reported stopping a Dodge Ram 1500 at 9:34 p.m. for a defective stop lamp. He noted the driver, identified in arrest reports as 31-year-old Bentle of Commerce, exhibited signs of nervousness, could not sit still and kept looking around the truck. When asked, she reportedly refused to allow a search of the pickup.
Thus, Sulphur Springs Police Officer Cleve Williams was contacted to bring his canine partner, Kilo, to the location to conduct a sniff search around the vehicle. The dog gave a positive alert for contraband, resulting in a search, according to arrest reports.
Officers alleged finding a suspected methamphetamine pipe and a baggy of suspected methamphetamine, resulting in the woman's arrest. The substance field tested positive as meth and weighed about 2 grams, Burdick noted in arrest reports. Consequently, Bentle was charged with possession of 1 gram or more but less than 4 grams of a Penalty Group 1 controlled substance.
Bentle remained in the county jail at noon Saturday. Bond was set at $10,000 on the controlled substance charge, according to jail reports.