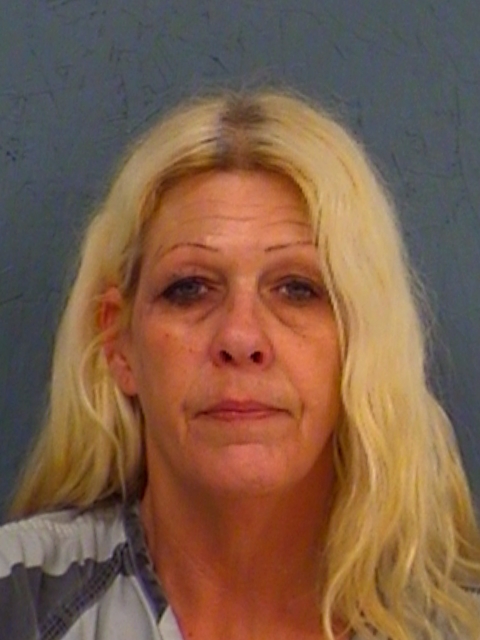 A traffic stop on FM 71 east just before noon Thursday resulted in location of suspected methamphetamine and one felony arrest, according to sheriff's reports.
Hopkins County Sheriff's Sgt. Michael Russell arrested Nikki A. Harris, 49, of Talco on a possession of 1 gram or more but less than 4 grams of a Penalty Group 1 controlled substance charge, according to arrest reports.
Russell reported stopping a Ford Taurus for a traffic violation at 11:03 a.m. on FM 71 east at County Road 3561. He said the woman, identified in arrest reports as Harris, showed signs of nervousness while they were talking, thus, he asked for permission to search her car.
The sheriff's officer then reportedly called for a police canine unit to respond. The dog conducted a search around the car, giving a positive alert for contraband. Using that a probable cause, the car was searched.
Russell reported finding four plastic bags inside of a glasses case. Three of the bags allegedly contained suspected methamphetamine, resulting in the woman being taken into custody and the substance seized as evidence. The suspected meth weighed 1.58 grams, the sheriff's officer alleged in arrest reports.
Harris remained in the county jail Friday morning. Bond was set at $10,000 on the charge.