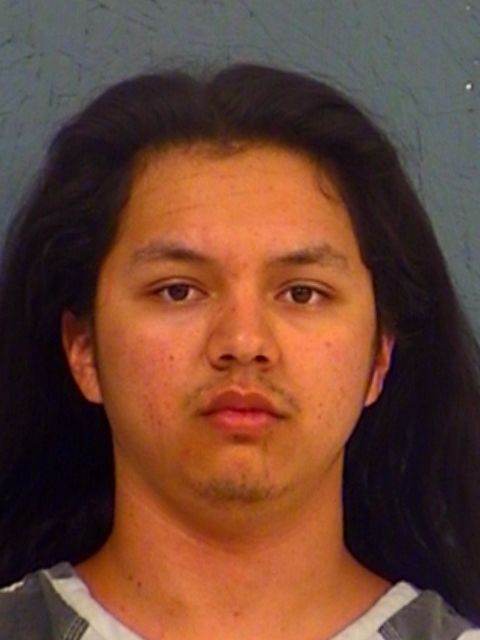 A 21-year-old Wills Point man was reportedly caught inside a County Road 1165 home he'd allegedly broken into Monday morning.
Chase Mitchell Hopper was arrested at 8:35 a.m. April 22 by Hopkins County Sheriff's Deputy Dan Turrentine for burglary of a habitation, according to arrest reports.
Deputy Turrentine and Sgt. Michael Russell were dispatched at 8 a.m. Monday to conduct a welfare check on a resident, who'd asked a child to call 911, according to sheriff's reports. Arrest reports indicate they were told a person was breaking into the home, according to arrest reports
Upon arrival at the location, deputies contacted the homeowner, who said the person who had broken into the residence was in the master bedroom area. Deputies entered the master bedroom, where they reported finding the man in the bathroom, according to arrest reports.
The man reportedly walked out of the master bathroom with two large butcher knives in his right hand. He was disarmed, handcuffed and placed into Turrentine's patrol vehicle, the deputy alleged in arrest reports.
The man, identified in arrest reports as Chase Mitchell Hopper, had a cut on one hand, which he allegedly sustained breaking into the residence. He was treated at the scene by EMS and later transported to jail, where he was charged with burglary of a habitation, Turrentine wrote in arrest reports.
Hopper remained in Hopkins County jail late Tuesday morning, April 22. Bond was set at $100,000 on the burglary of a habitation charge, according to jail reports.