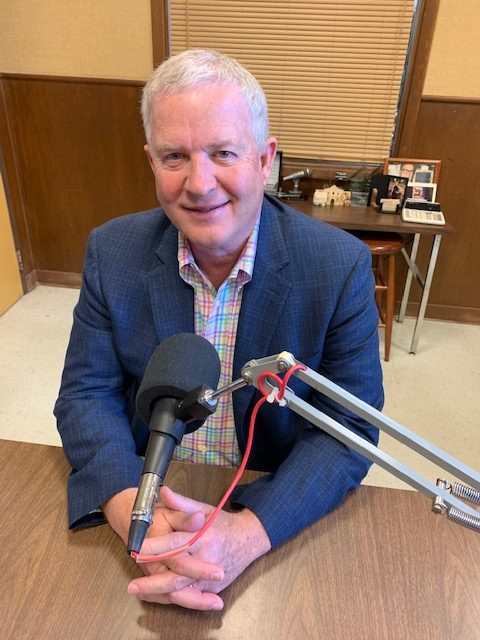 During the KSST Good Morning Show, Dr. Doughtie remarked that now, after 23 years of delivering babies, he is starting to see second-generation expectant moms coming to his clinic as patients. "Many young mothers who live in their home town will seek out the same doctor who delivered them. I am glad that we made our home and practices here, it's a great community to belong to, and a real example of good small-town living", remarked Dr. Doughtie. His family includes his wife, Dr. Laura Kosub, Family Practitioner, and their three college-age children, each of whom are also seeking medical careers, particularly in the field of physical therapy.
Dr. Doughtie observed that although childbearing itself hasn't changed, the medical technology available in the OB/GYN field has experienced large advances in recent years. Even within the past five years, there now exist pre-natal diagnostic tests which are non-invasive and extremely helpful for pregnant women and their unborn babies. Examples he cited are much-improved diagnostic testing for "chromosome abnormalities" and in improvements in Ultrasound, another non-invasive tool for identification of problems in-utero.
Dr, Doughtie practices through CHRISTUS Mother Frances Hospital and at his offices in CHRISTUS Clinic along with Dr. Martin Fielder and Deb Logan, an in-hospital midwife. Dr. Doughtie and his wife are from the Ft. Worth area, where they both studied and took their residencies before coming to Sulphur Springs to serve as physicians.