A tractor with boom mower and two donations were among the items Hopkins County Commissioners Court approved during their regular meeting Monday.
Commissioners 'participation in a program which will provide additional labor in each precinct and better equip inmates for the work force once they are released from custody was also discussed.
Precinct 3 Commissioner Wade Bartley was approved to purchase a tractor with boom mower for a total of of about $122,100 using the BuyBoard contract with Kubota Tractor and Triple Blade. The tractor is priced at just over $67,800 and the attachment, which will need to be mounted onto the tractor, a little over $54,200. Financing for the unit will be presented at a later date, and paid for out of next year's budget, according to County Auditor Shannah Walker.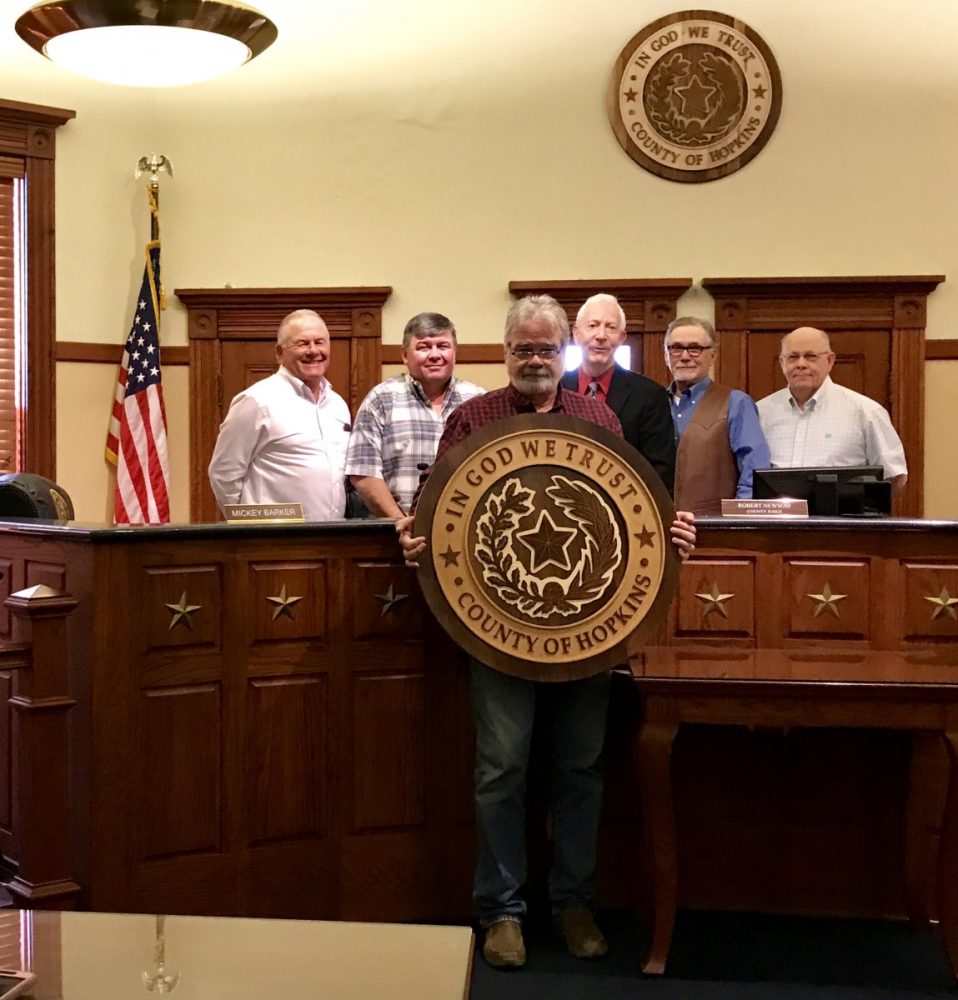 Tom Glosup, who is over the county's construction projects, presented a county seal he and Lynn Petty obtained and donated to go on the wall behind the judge's bench in the new Hopkins County Law Enforcement Center Courtroom.
Also donated to Precinct 1 was a $2,250 donation from Cody Koon. Commissioner Mickey Barker noted his crew has been putting rock on one county road. He said other local landowners had also made donations as well.
Precinct 3 Commissioner Wade Bartley reported his precinct would begin Monday utilizing the county trusty program, which will provide two inmates to provide additional manpower during precinct work. Bartley expressed appreciation to the sheriff for having the program, which the commissioner said will allow him to stretch tax dollars even further and allow for more work on roads.
Barker reported Precinct 1 would begin utilizing inmates through the program starting Tuesday for work, and Precinct 4 Commissioner Joe Price reported the other commissioners would soon be utilizing the program as well; he won't get to begin until Wednesday as one person had to get a physical Tuesday.
Barker said the program not only helps citizens but also the inmates participating in it, as it teaches them a trade which they can utilize to obtain employment after their release from custody.