By Dr. Mario Villarino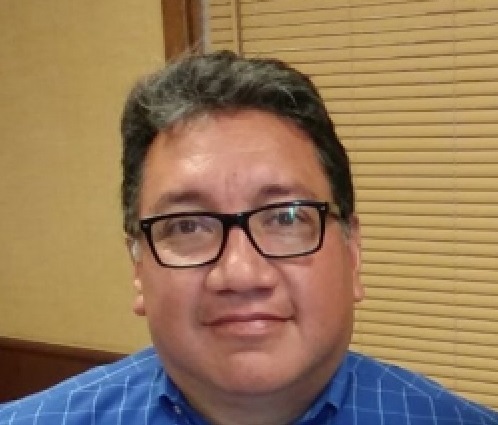 Warm weather is finally here, or at least for this week, but also several days of rain. Remember the say "April showers bring May flowers," so rain should be welcome most of the time. The challenge is to keep up with lawn care in-between rainy days.
According to Texas A&M AgriLife Extension Safety program, most homeowners generally do not consider lawn maintenance a dangerous activity. However, according to the Consumer Product Safety Commission (CPSM), more than 230,000 people per year are treated for injuries resulting from various lawn and garden tools and equipment. CPSM has reported 167 deaths per year associated with lawn and garden tools; more than half involving riding lawn mowers and garden tractors.
These accidents are avoidable, provided you make safety a regular part of lawn maintenance, particularly when operating lawn mowers and other power tools. Lawn mowers are available in two types: walk-behind mowers and riding mowers. Though the method of control is different, both types of mowers present similar hazards to operators, bystanders, and animals that may be in the immediate vicinity.
Rotary blades located underneath the mower rotate approximately 200 miles per hour or 300 feet per second. Though somewhat protected with guards, all mowers are potentially dangerous when the operator does not use good judgment or fails to follow safety procedures.
Riding mowers save homeowners valuable time and energy. These small tractors are much more powerful than walk-behind mowers and move two to three times as fast. Drivers should treat riding mowers as they would larger tractors, using safe driving techniques and safety devices to avoid accidents.
New riding mowers come equipped with seat safety switches that stop the cutting blades from turning whenever the driver leaves the seat. Some riding mowers also have safety interlocks that will not allow the mower to be started unless all controls are in proper position and the driver is in the seat.
In addition to the safety tips listed for walk-behind mowers, riding mower operators should take additional precautions. Don't allow extra riders. Test drive the mower, and become familiar with it before engaging the mower blade. Put the riding mower into neutral before starting it of shutting is off. Watch out for holes and hidden hazards. Don't drive too close to a creek or ditch, and be mindful of any obstructions. Make sure the transmission is out of gear and the mower blade clutch is disengaged before starting the engine. Mow up and down sloping terrain. Do not mow across a slope. Keep the mower in gear when going down slopes. Slow down when turning and when working on slopes. Always look behind you before backing the mower. Disengage mower blade when on pavement, sidewalks or gravel lanes. Don't operate a riding mower when under the influence of alcohol or other drugs that impair judgment. Don't let children play in the lawn where you are mowing; they could be struck by flying objects. Don't let children operate riding mowers until they can safely steer, brake, and adjust gears, and until they have had proper instruction.
Coming up
Homeowners Maintenance of Aerobic Septic Systems: April 16.
Grasslands Tour: April 26.
Hopkins County Plant Sale (Native Plants): April 26.
Private Pesticide Applicator Training for new applicants: May 15.