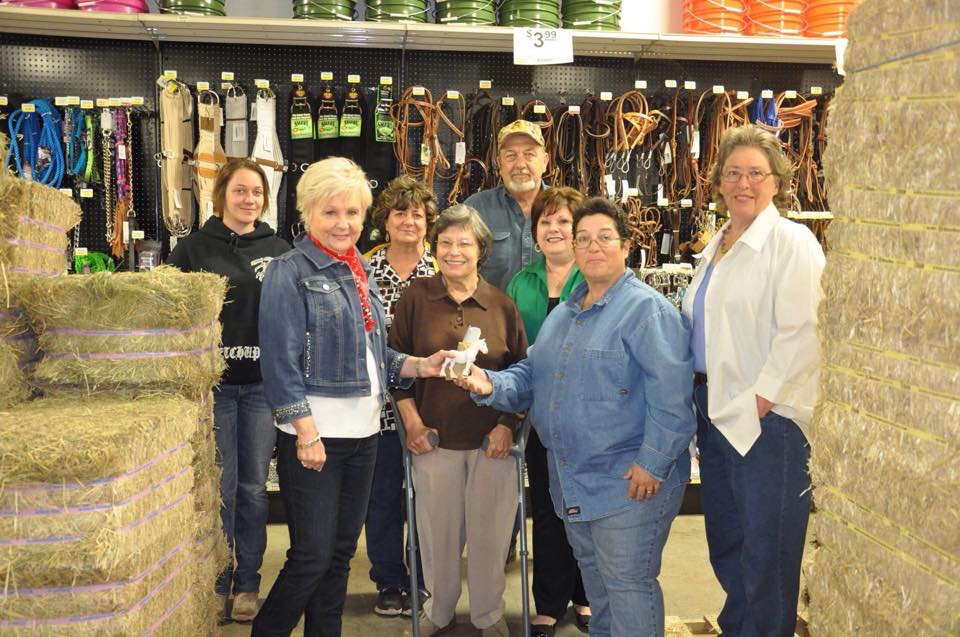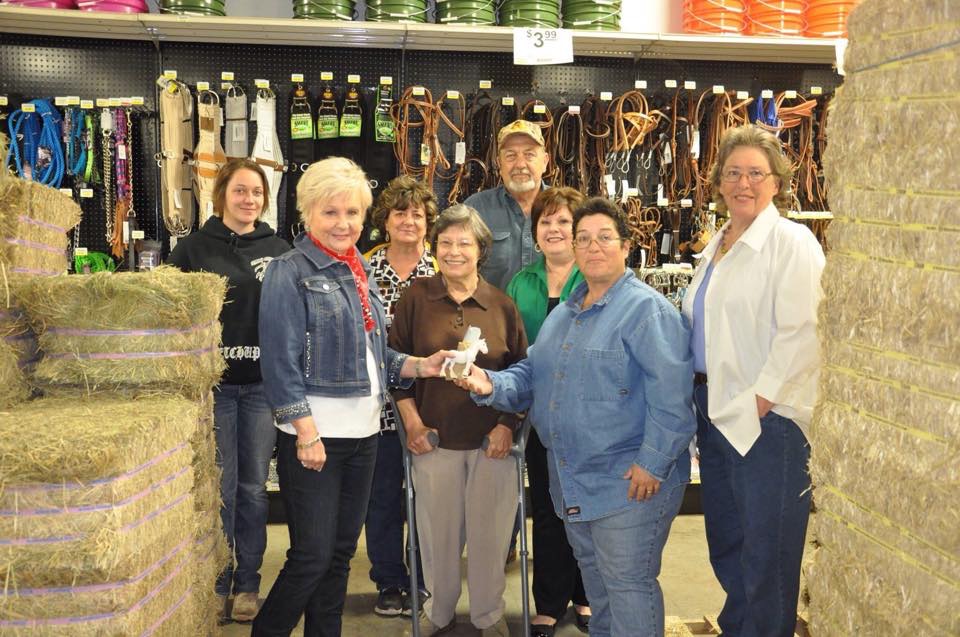 For almost a decade, Chicks for Charity has served as a local charitable organization benefiting Hopkins County non profits with funds for projects and improvements. As with many organizations, membership and attendance has shown a decline, and this message was sent to KSST in an effort to interest new members. Here is a bit of history on Hopkins County Chicks for Charity, followed by photos of recent

Over 10 years ago, eight women were meeting monthly to enjoy playing games, food and friendship with each other. One evening, we discussed the need to be doing something for the community and after researching, we agreed to launch the Hopkins County version of CHICKS FOR CHARITY. We would invite other like-minded, community loving women to join us in meeting once each quarter to each personally bring $50 to collectively donate to a democratically chosen 501c3 non-profit operating in Hopkins County. Amazingly simple – and effective!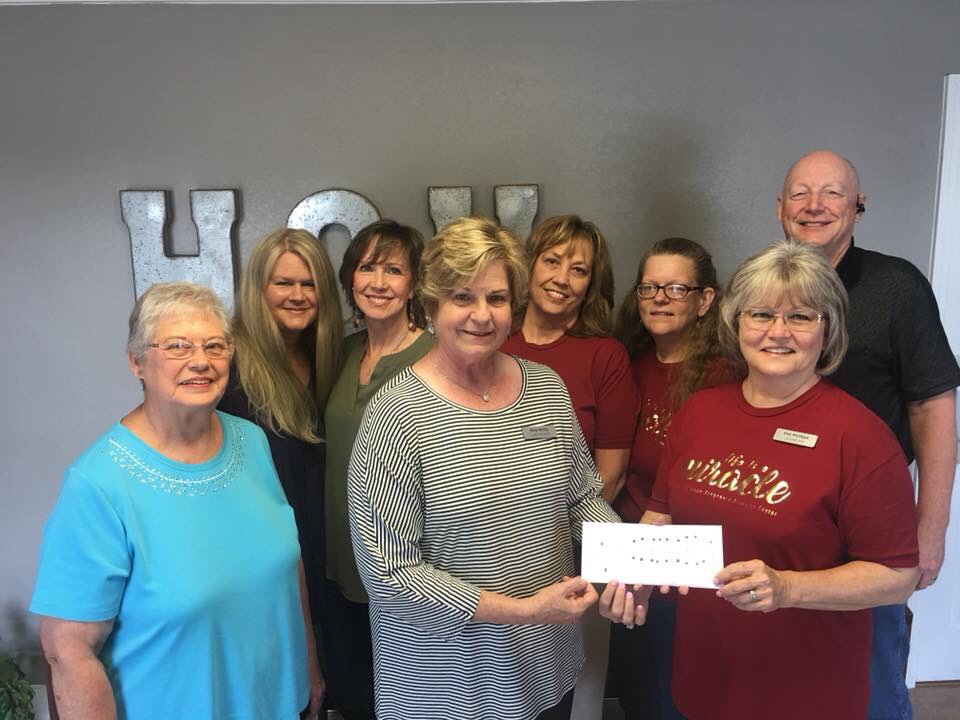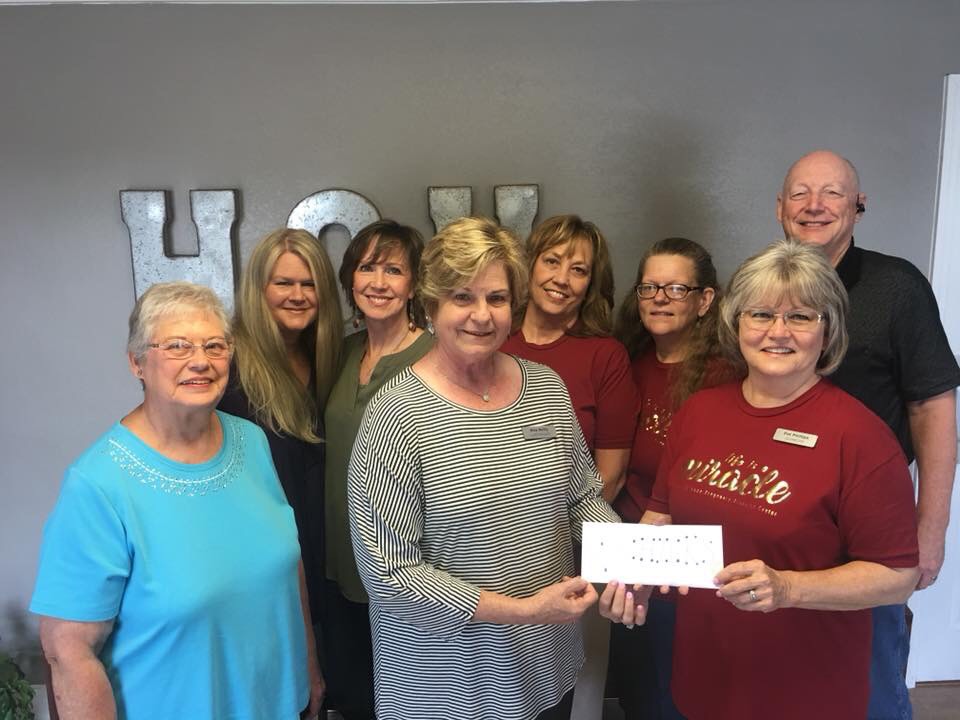 In the 8 ½ years since, Chicks for Charity has blessed this county and community with over $200,000; all through individual $50 checks given by devoted, generous, and committed women, eager to share what God has given. Meetings are held only four times per year; on the third-Thursday of February, May, August and November at 6:30pm in the Fellowship Hall of First United Methodist Church in Sulphur Springs. We feel very privileged to be a part of something that is so simple, yet so effective.
Currently, new members and core Team Leaders are needed. A couple of core Team Leaders have made a decision to step down at this time, so there will be leadership roles that will need to be filled if Chicks for Charity is to continue. If you would like to become a member or a Core Team leader, please respond quickly to any of the names listed below, or respond by phone or email. We will be discussing results and taking a consensus at the May 16, 2019 meeting. Please make every effort to attend; your thoughts are important to all! And if you feel led to accept a role as a Team Leader, please let one of us know as soon as possible.
Chicks for Charity Team Leaders: Jane Sargent, Dee Elliott, Sher Sevier, Peggy Dietze, Lequida Jennings, Sandra Baucom, Pennye West, and Mandy Kennedy or contact [email protected] or 903-243-2206.
WHO ARE CHICKS FOR CHARITY? Chicks for Charity is a collective group of women who are passionate about supporting our local communities in Hopkins County, Texas. Members come from all ages, from all walks of life, and from varying financial and religious backgrounds. As individuals, we feel that it can be difficult to make a very large impact; but as a group, we have the ability to contribute to the growth of our communities in ways we never thought possible. There is no board, no collecting auction items, no ticket sales, and no events. Just women getting together every quarter to make a difference in a big way, with the least amount of time and effort.
OUR MISSION IS SIMPLE: To reach out and help our communities by finding 100 or more women to each contribute at least $50, four times a year to collectively give at least $20,000 annually to local charities and non-profit organizations here in Hopkins County, Texas. The idea is to keep our contributions and support local so as to have a direct and immediate impact that we can all personally see, right here in our communities.
FAQS
QUESTION: Do I have to be invited by a member in order to join Chicks for Charity Hopkins County?
ABSOLUTELY NOT!! All you need to do is SHOW UP! Subscribe to the website using your email address and attend the next social that is scheduled under "UPCOMING EVENTS". After subscribing to CCHC, you will receive automatic emailed updates for times and locations of socials. You can also email a Team Member on this website or leave a message on our Facebook page. There are members of CCHC that have never attended a Social for one reason or another… that is O.K.! All you need to do is commit to getting your check to a Team Member by leaving a message on this website or the Facebook Page – or call somebody you know is a Chick.
QUESTION: Do you have to attend a specific Church denomination to be in Chicks?
NO! Chicks come from every denomination in the County, from every socio-economic group, every race, creed, and political persuasion. All that is required is 1) to be a female, and 2) to have a passion for supporting Hopkins County.
QUESTION: Are my donations tax-deductible?
YES! All recipient charities that are considered by Chicks for Charity Hopkins County, must be a 501c3 Non-Profit Organization and must be within Hopkins County. Chicks are asked to bring blank checks to the social; after the nomination and voting process is completed and a charity is chosen, each Chick writes her check out to the recipient charity directly. All the checks are collected and given to the charity representative within the next week or so.
QUESTION: What if I am unable to attend a social?
Not a problem! We will miss you, as a fun part of CCHC is the social itself, but you can mail or deliver your check to a Team Member within a few days of the social.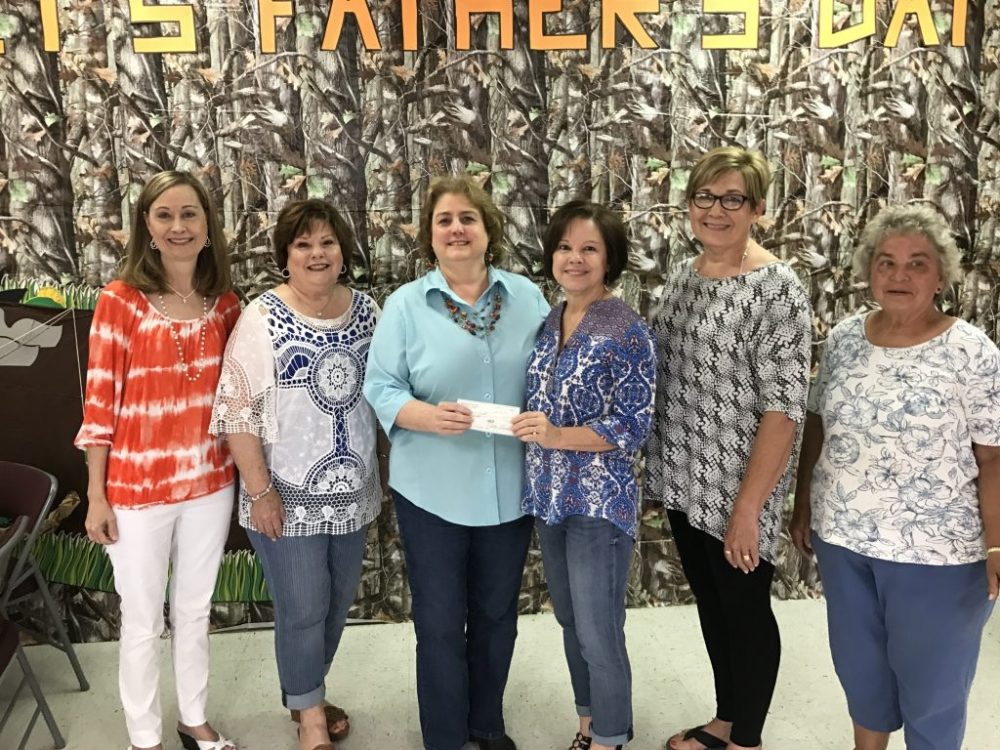 For meeting times and other information on Chicks for Charity, contact [email protected] or 903-243-2206.