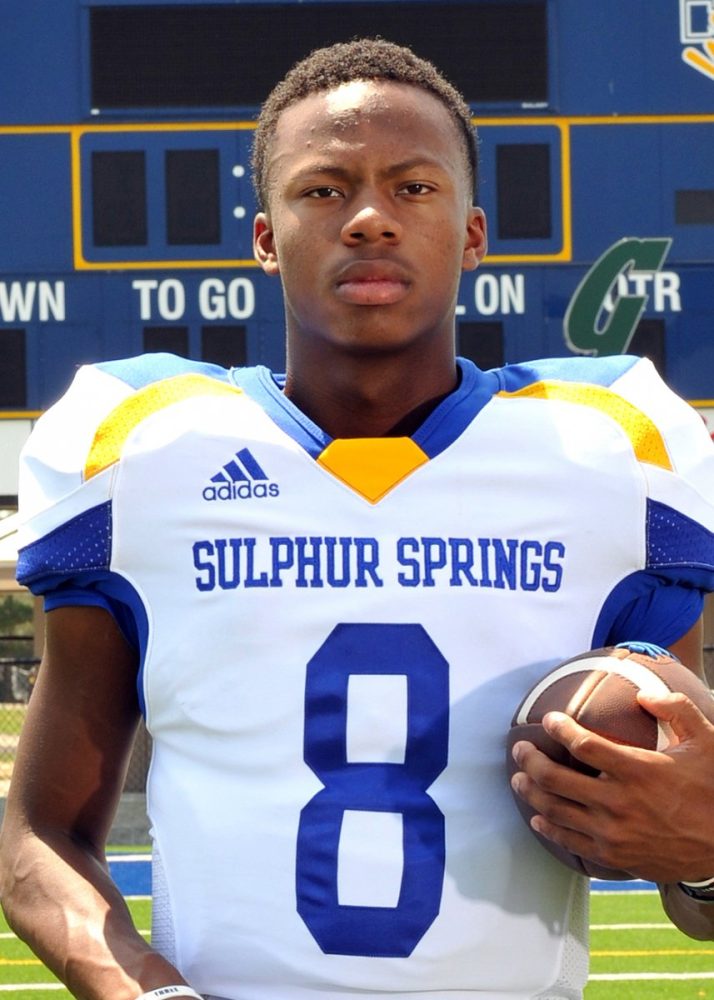 Wildcats quarterback D'Corian Young, the son of Cory Young and Charlissa Hawkins, signed with Trinity Valley Community College in Athens. Young said he felt Trinity Valley was the best place for him. He said he wants to go the JUCO route, getting playing time and getting his grades right before signing with a Division 1 program. Young said he loved the beautiful Trinity Valley campus in Athens. He called it one of the best JUCO's in the nation and he added they had a great football program. Young said he also likes the Cardinals head coach who also serves as the quarterback coach. During his Wildcats' senior season, Young played the last few games of the season with a torn ACL. He said his knee is doing well after rehab and he said he would be ready to go by next football season. Young said Trinity Valley runs the spread offense just like the Wildcats. He called it a great fit for him. Young said the college game would be faster with bigger guys. He called it a challenge but one he was ready for. Young he might have to add some weight and get stronger in the weight room.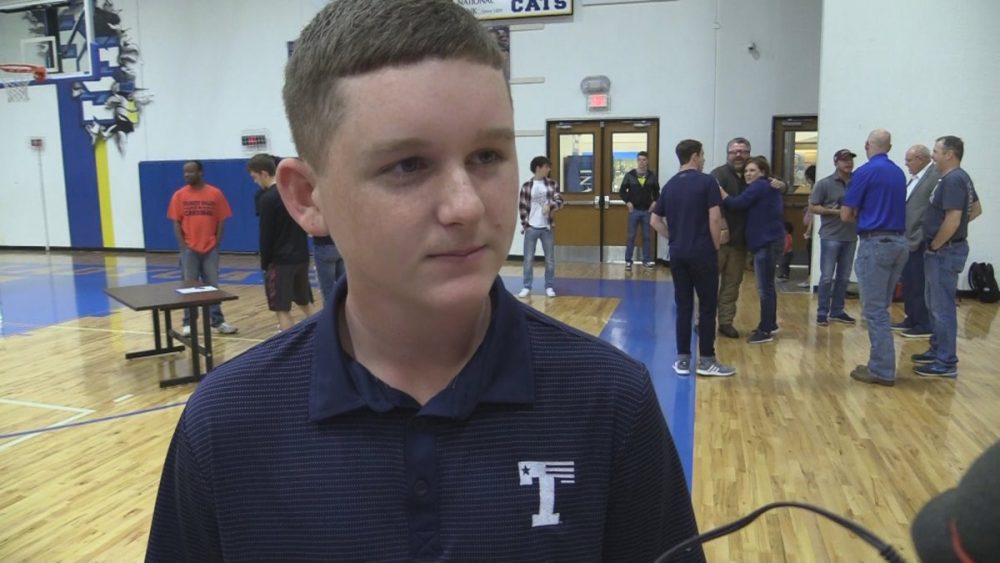 Wildcats' golfer Carter Lewis, the son of Israel and Leslie Lewis, signed with the UT Tyler golf team Wednesday morning. Lewis said he liked the program there and felt a connection with the UT Tyler golf coach. He called it a good fit for him. Lewis said UT Tyler started recruiting him seriously last summer. He said his golf game was pretty good right now but could be better. Lewis said he wanted a good degree from the college and said he looked forward to seeing where golf would take him. He said he took up golf in the sixth grade and then really got serious about it after the seventh grade. Lewis said he expects harder courses and tougher competition in college. He said the best part of his game is his short game. Lewis said he can't hit the ball as far as others so he has been forced to work hard on his chipping and putting. He said he hopes some visits to the weight room will help him drive the ball farther.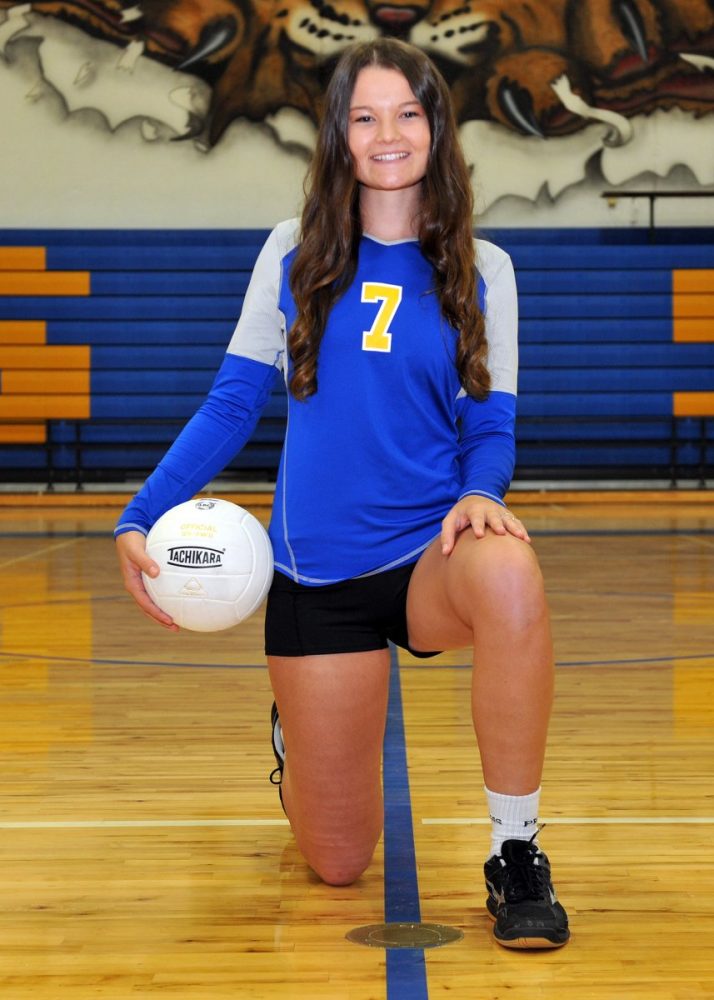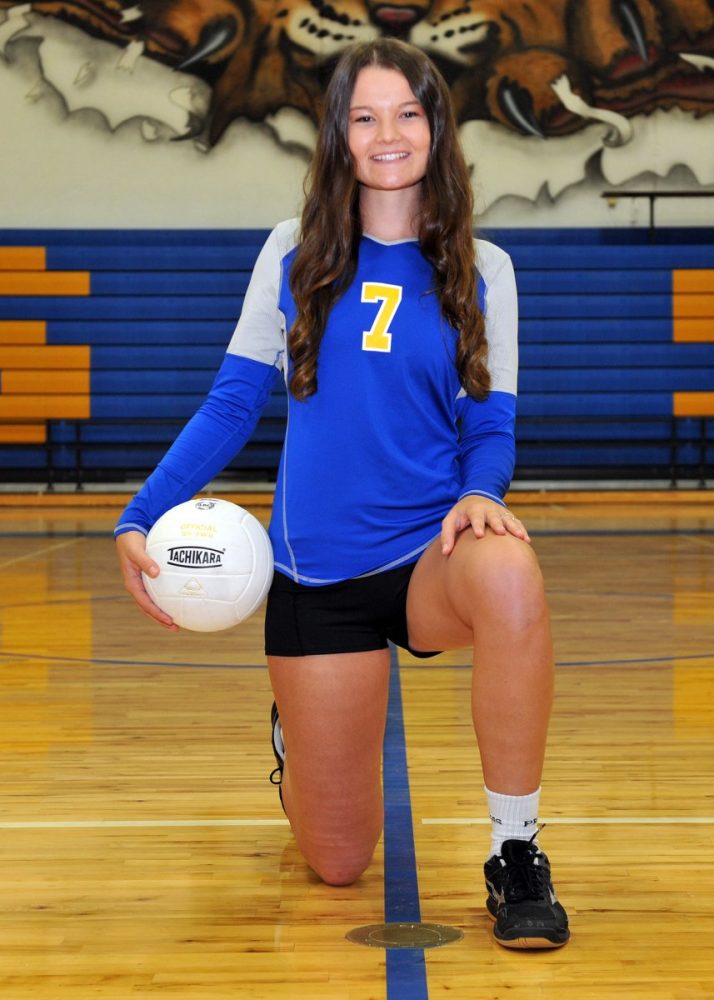 Lady Cats' volleyball player Autumn Tanton, the daughter of Amy Tanton, signed a letter of intent to play volleyball at Oklahoma Wesleyan in Bartlesville, Oklahoma. Tanton said he visited the Oklahoma school last because at first she was not really interested. She felt it was too far from home and wasn't in Texas. Then Tanton visited the Oklahoma Wesleyan campus and everything changed. She said it reminded her of Sulphur Springs. She said it felt like the place for her and she added she felt God called her to the campus. Tanton said she will play middle blocker for Oklahoma Wesleyan and she has been told she will be on the varsity instead of the college's JV team. Tanton is a four year player for both the Lady Cats volleyball and basketball teams. Tanton said basketball is her favorite sports but she said she was more confident as a volleyball player. Tanton wants to utilize college to become a physical therapist.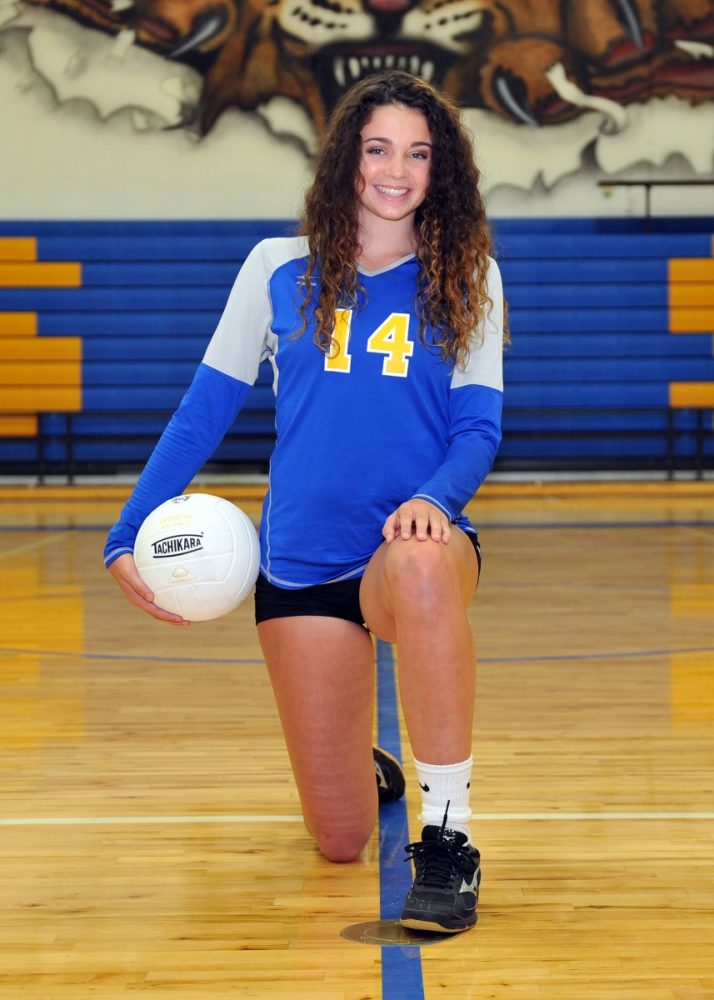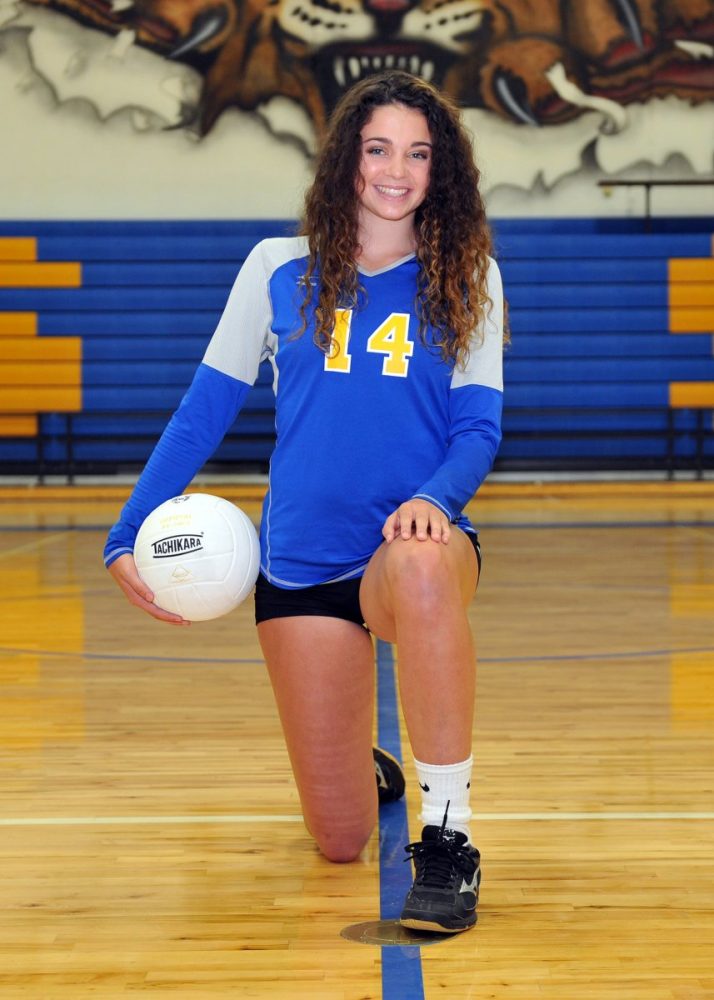 Lady Cats' volleyball player Lexi Whisenhunt, the daughter of Chad and Amy Whisenhunt, will be joining Autumn Tanton at Oklahoma Wesleyan in Bartlesville, Oklahoma. Whisenhunt said at first she was uncertain where she would attend college. She said she went with Tanton to visit the Oklahoma Wesleyan campus and she said they both loved it. They plan to room together. Whisenhunt said they got to see what their room will look like and got to meet current team members. She said she and Tanton loved playing together for the Lady Cats. Many of Whisenhunt's sets were directed toward Tanton. Whisenhunt was a versatile Lady Cat serving as both a setter and as a hitting blocker. She hopes to play right away. Whidenhunt said she is currently uncertain about a career but she added she would be working to figure it out.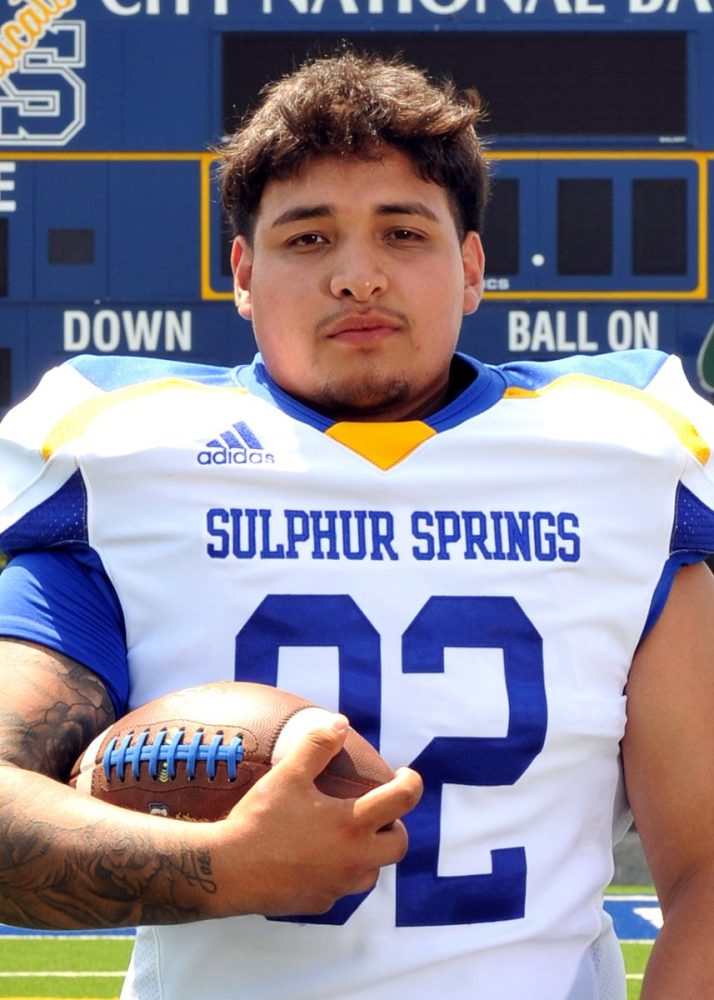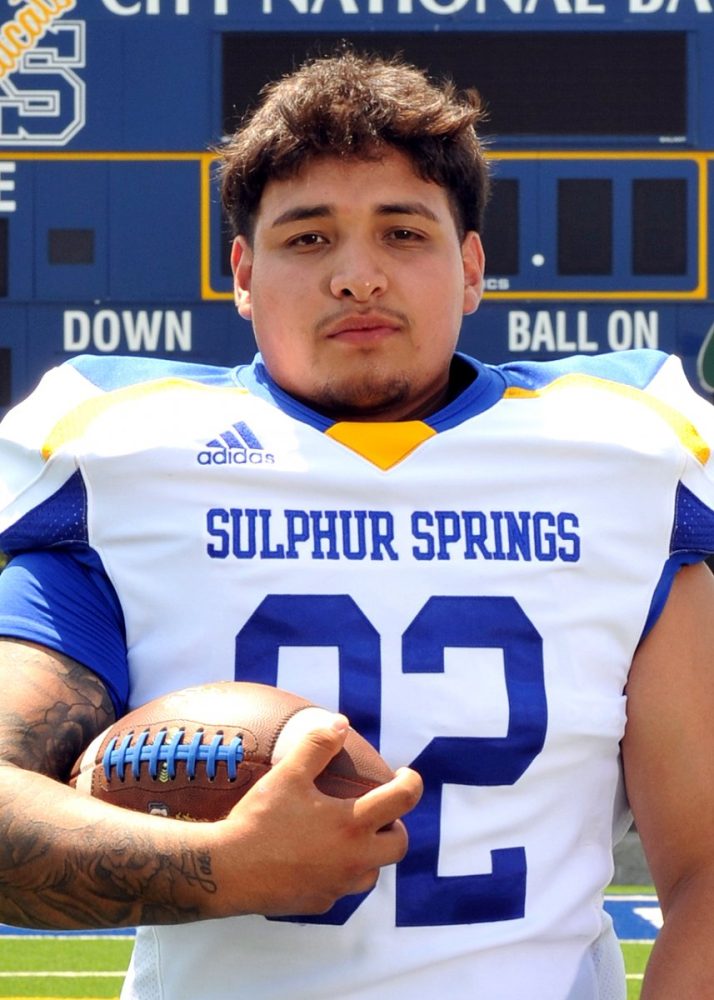 Wildcats' football defensive tackle Jose Rodriguez, the son of Jose and Lucinda Rodriguez, signed a letter of intent on National Signing Day with Louisiana College in Pineville, Louisiana. Louisiana College is where former Wildcat player and former Defensive Coordinator Triston Abron played college ball. Rodriguez said he was contacted by Louisiana College and they set up a visit for him. He called Louisiana College is really good school. He said Pineville is a smaller town, much like Sulphur Springs. Rodriguez said he liked the small town atmosphere. He said Louisiana College intents to play him at defensive tackle. He said coaches there like how he sheds tackles, runs to the ball and makes tackles. Rodriguez said he has been a defensive lineman all four years in high school. Rodriguez expects to bulk up to play the position. Rodriguez said he plans to take business and finance courses so he can open up his own barber shop.