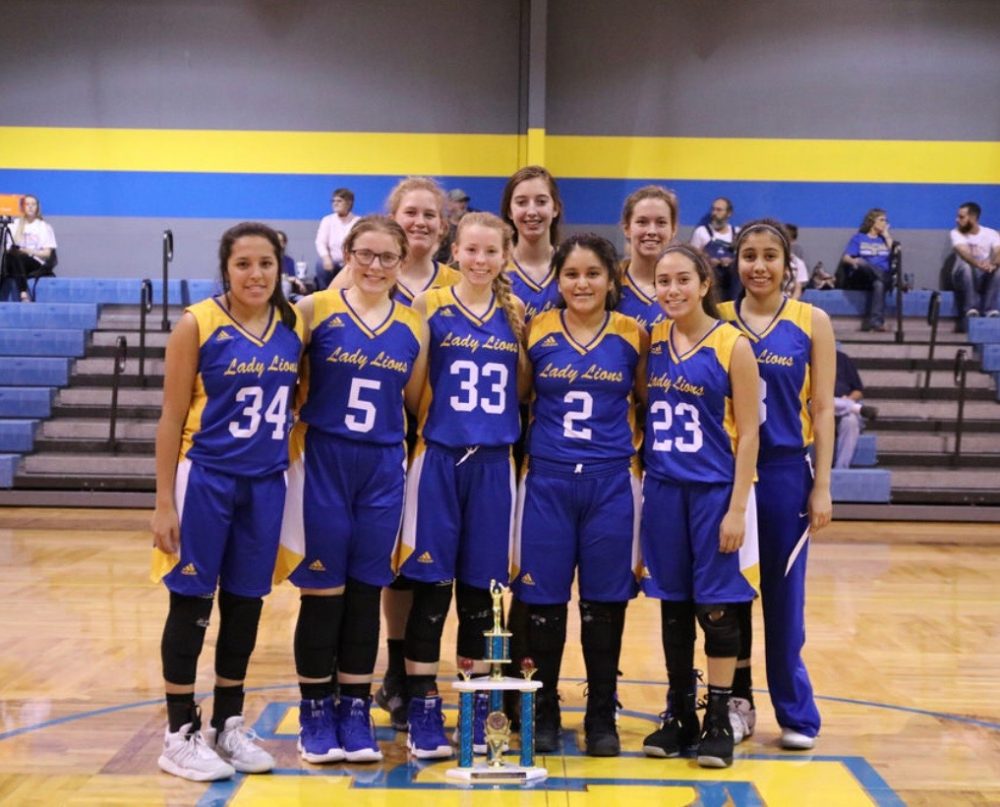 Saltillo Lady Lions Basketball 74, Sulphur Bluff 18
The Saltillo Lady Lions' basketball team finished district play with a solid 74-18 win over Sulphur Bluff on senior night Tuesday (February 5) that gave them a perfect 10-0 district record. The Lady Lions got off to a strong start leading the Lady Bears 20-3 after the first quarter. The score went to 27-6 at the half and 45-10 after three quarters. Anna Reeder led the Lady Lions with 22 points. Maddy Smith has 18 points. Jocelyn Ochoa added 8 points. Paisley Kastner and Chandler Bain had 6 points each. Brittney Peeples had 5 points. Lorena Castro and Christy Marquez scored 3 points apiece. Seniors Castro and Marquez was honored on senior night. The Lady Lions, ranked #20 in Class 1A, are now 26-8 for the season. To get ready for the playoffs, the Lady Lions will have a warm up game Saturday at 1:30 p.m. against Iredell at the Quinlan Ford Gym. The Lady Lions will get a bi-district bye and will begin playoffs with an Area round game February 21-23 with opponent and site to be determined.
Saltillo Lions Basketball 63, Sulphur Bluff 35
The Saltillo Lions' basketball team improved their district record to 7-1 with a decisive 63-35 win over Sulphur Bluff Tuesday (February 5). It took some time before the Lions began to roar. Sulphur Bluff actually led after one quarter, 14-11. The Lions outscored the Bears 20-2 in the second quarter to lead at the half, 31-16. The score went to 48-27 after three quarters. Chris Boekhorst led the Lions with 20 points. Matthew Gurley added 18 points. Ben Moore had 15 points. Edi Olayo scored 4 points. Andrew Redburn and Levi Hoover had 2 points each. Jesus Hernandez scored 1 point. The Lions improved their season record to 22-8. The Lions play at Avery on Friday at 6 p.m.