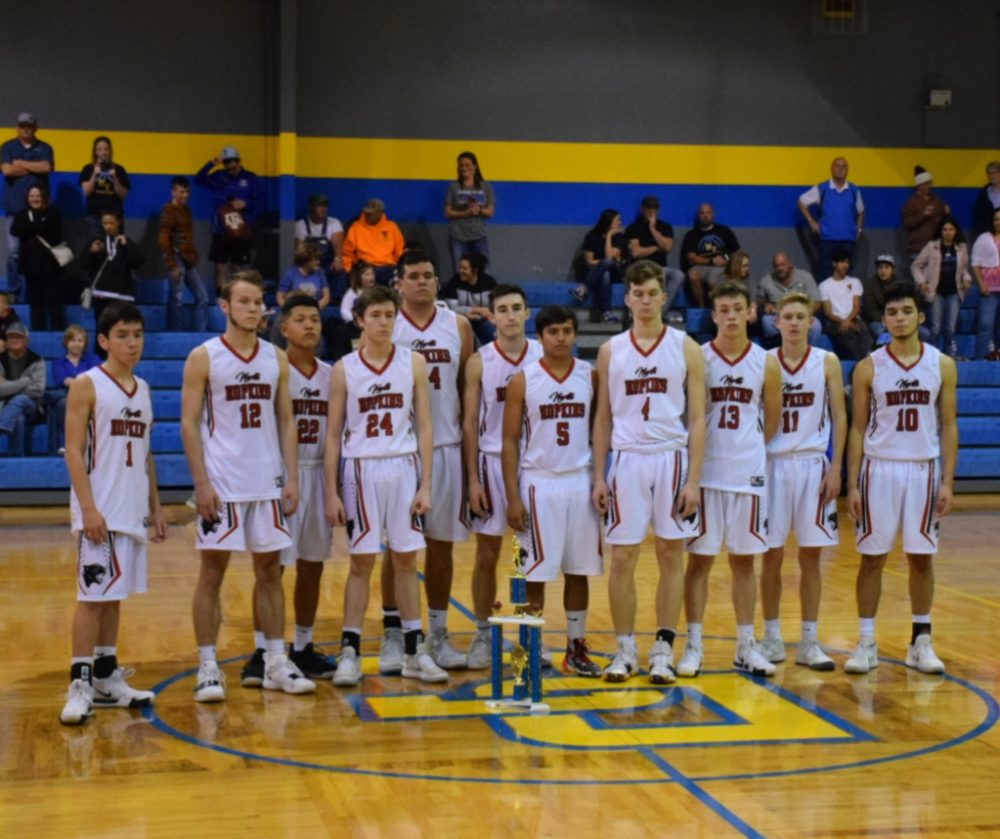 By: Cecile Lozano
From November 29th to December 1st North Hopkins basketball Panthers played five games at the Dodd City Tournament. One of those five was the championship game.
Their first game was against the Yantis Owls, defeating them by 69-26, as well as their following games against the Sam Rayburn Texans, by 74-35, and Dodd City Hornets, by 43-41. They held a close match to the Sam Rayburn Texans, but lost by 34-35.
The North Hopkins Panthers Advanced to the championship, but unfortunately lost to Sam Rayburn with the score of 39-42.
North Hopkins Panther, Caleb Wyatt earned 2nd place receiveing the Dodd City Tournament Scholarship.