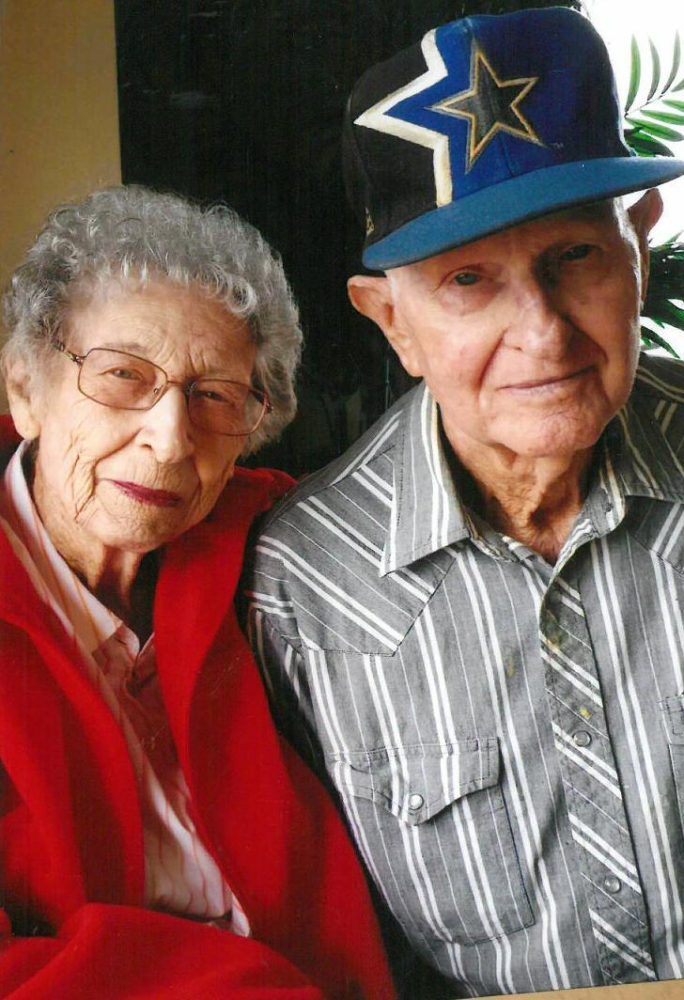 Funeral service for Clodell Briggs, 89, of Point, will be held Tuesday,Nov. 27th, 2:00 pm at Wilson-Orwosky Funeral Home Chapel. Officiating will be Pastor Sue Gross.  Interment will follow service in Lone Star Cemetery in Point.  Visitation will be on Monday evening,Nov. 26th, 6:00-8:00 pm at Wilson-Orwosky Funeral Home Chapel.Ms. Briggs passed away on Wednesday, Nov. 21st, in Tyler, at UT Health.
She was born April 11, 1929, in Campbell, to the parentage of Roy Lyons and Maggie Belle Ivy Cason. Ms. Briggs finished her education by graduating high school. She married Orvil Glyn Briggs, in Alba, on Jan. 18, 1947. Clodell was a member of the Point United Methodist Church.She was a past Worthy Matron in the Quinlan Chapter of the Order of the Eastern Star.She taught Sunday School, was a volunteer in her community,and, was a member of the Point Ladies Civic Club.
Survivors include:Son:  Micheal Briggs and wife Vicki of TylerGrandsons:  Damon Briggs and Amber Carr of Tyler, andDarrell Briggs and wife Jaime of TylerGreat-granddaughter:  Adelyn Briggs of Tyler.
Preceded in death by:Her parents; Husband, in 2014; and her Brother, "Joe Jack" Leroy Cason