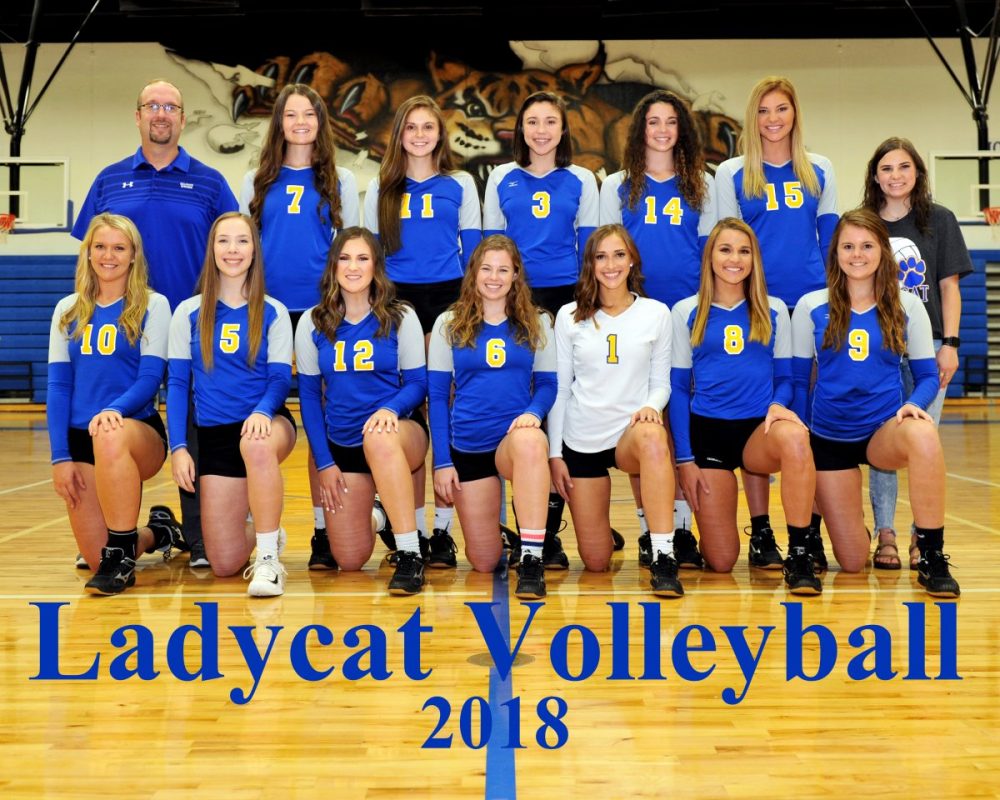 Texas High 3, Lady Cats Volleyball 0 Season Over
(For of all sad words of tongue and pen, the saddest are these "It Might Have Been" John Greenleaf Whittier)
A promising Lady Cats' volleyball season came to an earlier than expected end as the Lady Cats closed district play with a 3-0 loss at Texas High Tuesday night. The Lady Cats actually wound up district play in a fourth place tie with Greenville. Both had 4-6 district records. Greenville ends up with the fourth playoff spot because they defeated the Lady Cats twice in district play. Royse City nailed down the third spot by defeating Mount Pleasant. Texas High won the district championship with the win over the Lady Cats. Lindale wrapped up the second seed by defeating Greenville in Greenville, 3-2. The Lady Cats opened their match with Texas High Tuesday with a strong first set. The Lady Cats appeared poised to take the set as they led late, 23-20 after a serve by Sadie Washburn handcuffed the Lady Tigers. Texas High took the last five points and won set one, 25-23. Set two was another one that could have gone either way. The Lady Cats were up in this one, 22-21. The Lady Tigers took the last four points to win, 25-22. Early in set three, with the score tied 1-1, senior standout Autumn Tanton suffered an ankle injury and had to be carried off the court. She spent the rest of the match on the bench with her ankle iced. Tanton said she stepped on a teammate's foot and turned the ankle. She said it was the same one she injured last basketball season at an Edgewood tournament. The Lady Cats never gave up and played very hard but they were no match for a Texas High team trying to nail down a district championship and playing in their own gym. Texas High won set three, 25-13 and the match 3-0. The Lady Cats end the season with a 28-13 record. They had made the playoffs three straight years before coming up just short this season.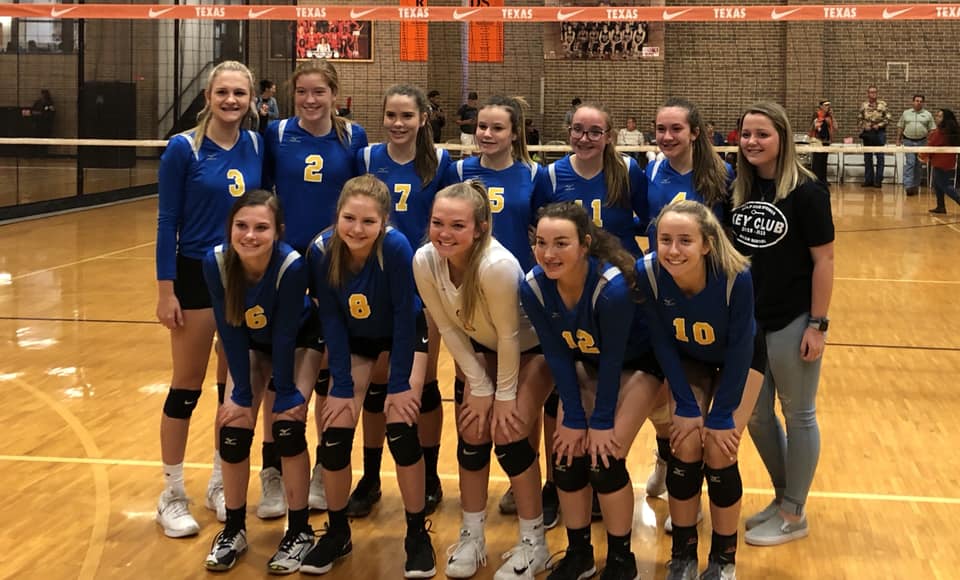 Lady Cats Freshmen Team Wins District Championship, the Fourth in a Row by Coach Hammack
Without much fanfare, Lady Cats Freshmen Volleyball Coach Jerrod Hammack has captured four straight district championships. The Lady Cats frosh defeated Texas High, 2-1 Tuesday in Texarkana prior to the varsity match. The score was 25-16, 23-25 and 25-16. The Lady Cats Freshmen were a perfect 10-0 in district play and their season record was a stellar 27-3. Coach Hammack said his first two seasons as the freshmen volleyball coach, his teams finished second in district to Hallsville. If he keeps this up, we may have to consider him a volleyball coach who also just happens to coach baseball!
Also Tuesday, the Lady Cats JV, coached by David Carrillo, defeated Texas High in Texarkana, 2-1. The Lady Cats JV dropped a first set to the Lady Tigers JV 27-25 before rallying to win the next two, 25-9 and 25-23.