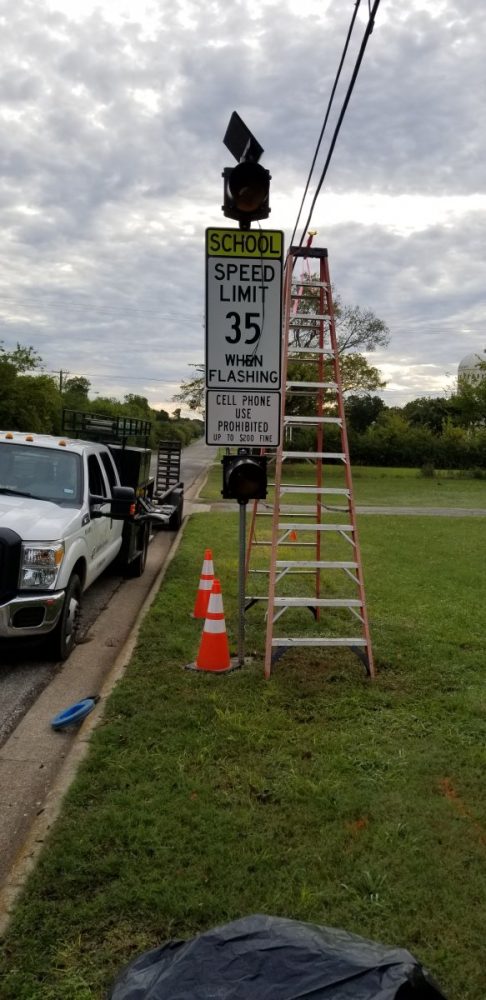 Flashing school zone speed signs have been placed on Houston Street at the high school in Sulphur Springs. The signs were being put in place Monday morning. 
The signs, placed by the City of Sulphur Springs were requested by Chief of Police Jay Sanders in response to concerns regarding the speed along the four lane Houston Street. 
Drivers are reminded to slow to 35 mph when the lights are flashing.