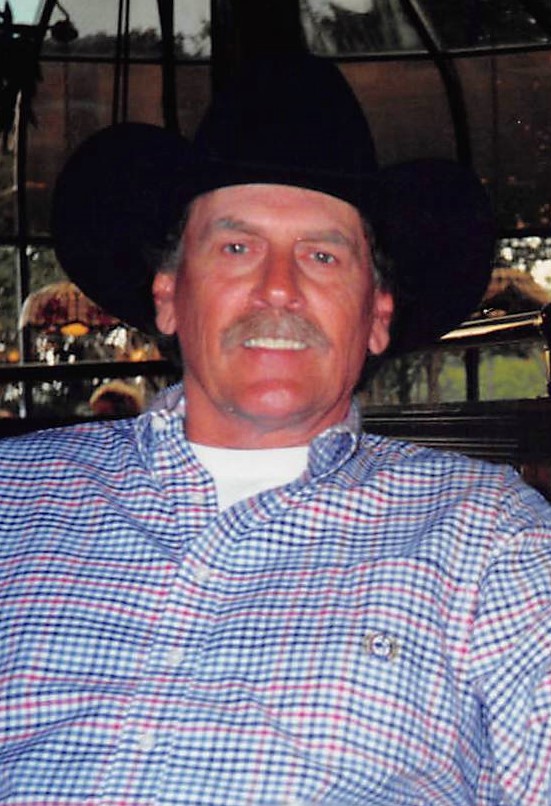 Richard Lee Jenkins tipped his hat one final time on Thursday, October 4, 2018, his wife Paula by his side.  God knows, he will be missed. Born November 9, 1944 in Chicago, IL, to Peter Jenkins and Ruth Dragunas Jenkins, Richard was of Catholic faith, a yes ma'am, no sir kind of young man who gave respect and earned it in return. Richard served in the United States Air Force for four years where he learned the skills to start up his own company. During that time, he set his eyes on and later charmed Miss Paula Kalkowski into marring him on April 15, 1967 at the Offutt Air Force Base in Omaha, NE.  Together, they moved to Texas where they raised their two daughters, Missy and Jenny, and built their ranch. During those years, Rich made numerous friends who will miss his presence in their lives. Rich was a proud American, proud of his country and his flag, proud of a hard day's work and being a family man.
He is survived by his wife, Paula, his daughter, Missy Pogue of Sulphur Springs, sisters, Judy Lang and Barbie Josetti, grandchildren, Richard McCroskey, Gage Pogue, Logan Pogue and Kelsy Williams, numerous nieces and nephews whom he loved dearly, and life-long best friends, Rod McFarland and Danny Ingram. 
All to recently he buried one daughter, Jennifer Jenkins, went through hell doing so, kept his head above water just the same, because his family needed him. It's really no wonder his heart gave out.
He is also preceded in death by his parents and granddaughter, Haley Pogue.
Memorial Services will be held at 7:00 p.m. on Thursday, October 11, 2018 at West Oaks Funeral Home Chapel with Bro. Mike Vaughn officiating. Honorary pallbearers will be Rod McFarland, Danny Ingram, Danny Arnett, Mark King, Kyle McCroskey, Lee Pogue, Logan Pogue, Jake Russell, Glenn Russell, Jess Jenkins, Lynn Blevins, Brandon Buckland, Craig Josetti, Peter Josetti, and James Josetti. There will be no formal visitation prior to the service.
Arrangements are under the direction of West Oaks Funeral Home.