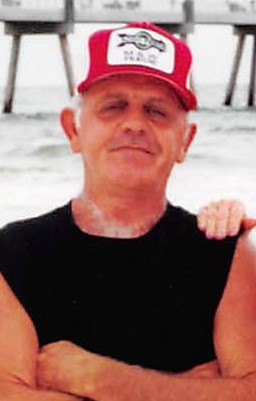 Military graveside honors for Marcus A. Tramel, age 71, of Sulphur Springs, will be conducted at 11:30 a.m., Saturday, November 3, 2018 at Restlawn Memorial Park with Rev. Fred Lewis officiating. Visitation will be at 10:00 a.m., Saturday, November 3, 2018 at West Oaks Funeral Home, prior to the service.  Pallbearers will be Donnie Sanders, Ronnie Parris, David Stribling, Gary Stribling, Bobby Gaddis, and Jim Cimarolli. Mark passed away on Sunday, October 28, 2018 at his residence.
He was born on September 27, 1947 in Sulphur Springs, the son of Marcus Almarine and Golda Mae Simpson Tramel. He married Linda Warren on July 19, 1974 in Birthright. She survives.  Mark graduated from Sulphur Springs High School in 1966. He was a rig operator for Vick Well Service in Winnsboro for 17 years. He served in the United States Marine Corps during Vietnam. He was a lifetime member of DAV (Disabled American Veterans) and a member of Lake Fork Baptist Church. 
In addition to his wife, he is survived by son, Kellen Tramel, daughter, Julie Ward, both of Sulphur Springs, sister, Kathy Richey of Rowlett, and grandsons, Barry Marcus Ward and Brian Julian Ward, both of Greenville.
He was preceded in death by his parents and brother, Jerry Tramel.
Memorials may be made to Cypress Basin Hospice, 950 Main St, Sulphur Springs, TX 75482. Arrangements are under the direction of West Oaks Funeral