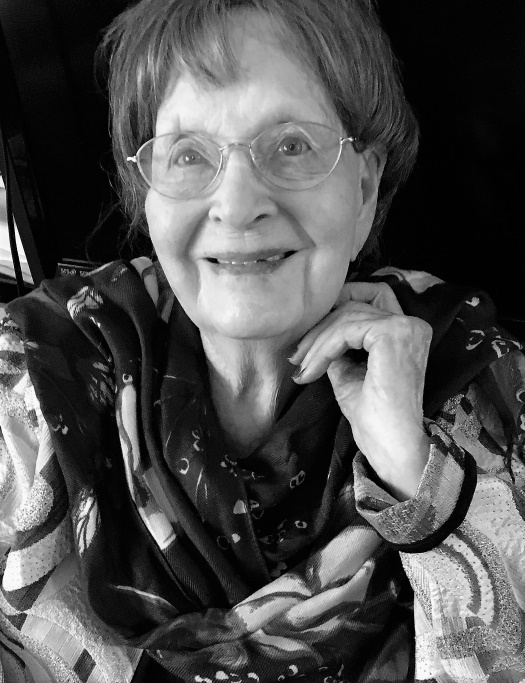 Vicki Hines Stewart, born April 21, 1914 Cumby, Hopkins Co., TX daughter of Myritt Elliott and Vernon Elizabeth Wise Vick, died peacefully Sept. 21, 2018.
She graduated with honors from Cumby High School and received her BA and MEd from East Texas State Teachers College, Alpha Chi. Vicki was an active member of the First Presbyterian Church, Sulphur Springs, 1937-1995, serving as teacher, youth director, camp counselor, and elder. Vicki taught elementary school in Brashear and Sulphur Springs for 8 years and was a counselor for 13 years at Como, Alba Golden, Quitman and Yantis schools. She was member and served as president of Delta Kappa Gamma and was involved in other organizations supporting excellence in education. She was involved in her children's PTA, scouts, and Waverly Club. In 1989, Vicki married William Leo Stewart and relocated to Dallas where they joined the Westminster Presbyterian Church.
She is predeceased by husband Harold Cliff Hines (Mar 1976) and son Cliff (Jan 2001).
She is survived by son Vick, daughter Nancy (MacKenzie), grandson Cameron MacKenzie, and g-grandson George Robert MacKenzie, and Mark Jarouse; nieces Janet Allen Garvin, Joye McGrede Jones, and Judy Fuller Shropshire.
The family is grateful for the loving care Vicki received in her last days from staff at Villages of Dallas and Faith Presbyterian Hospice. Vicki generously donated her remains to Southwestern Medical Center for medical education and research.
A celebration of life will be Tues, Oct 30, 1:30 chapel at Villages of Dallas (formerly Grace Presbyterian Village), 550 East Ann Arbor, Dallas.
In lieu of flowers, please make donations to the First Presbyterian Church, Sulphur Springs. Memorials may be made to First Presbyterian Church, Sulphur Springs.