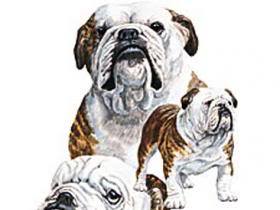 The Head Football Coach of the Royse City Bulldogs is David Petroff. He's in his sixth year in Royse City. Before that, Coach Petroff was the Assistant Head Coach and Defensive Coordinator at Hewitt Midway for nine years. Before that he coached in Frisco. Coach Petroff is a graduate of Tarleton State and Garland High School.
He says this year's Bulldog team is the best he's had in Royse City. They are fueled by a junior class that has been a winner since the eighth grade. Coach Petroff said he was very disappointed in the Bulldogs week one loss to Frisco Centennial, 27-6. The Bulldogs won in week two over Garland, 32-0. While the rest of the district played in week three, Royse City had a bye.
On offense the Bulldogs play power football. They often use a tight end and sometimes two. They also feature a lot of running backs. Seven of them gained yardage against Garland. One of the backs is Coach Petroff's son, junior Payton Petroff, who is hard to bring down at 205 pounds. Injuries have disrupted the Bulldogs' offense. Their center was injured in a scrimmage and an offensive tackle was also hurt. Both players are expected back against the Wildcats. The Bulldogs' quarterback is junior Tyson Oliver. Coach Petroff says Oliver is smart and can run better than most people think he can.
Coach Petroff says he has some linebackers returning on defense. He says the defensive leader is safety Roderick Roberson, an SMU commit. Cornerback Trell Johnson returned an intercepted pass for a touchdown against Garland.
Coach Petroff says the Wildcats are a good football team. He says the Wildcats have as good a chance as anyone to win the district championship. Coach Petroff says he is impressed with the Wildcats quarterback, running backs, offensive line, linebackers and secondary.