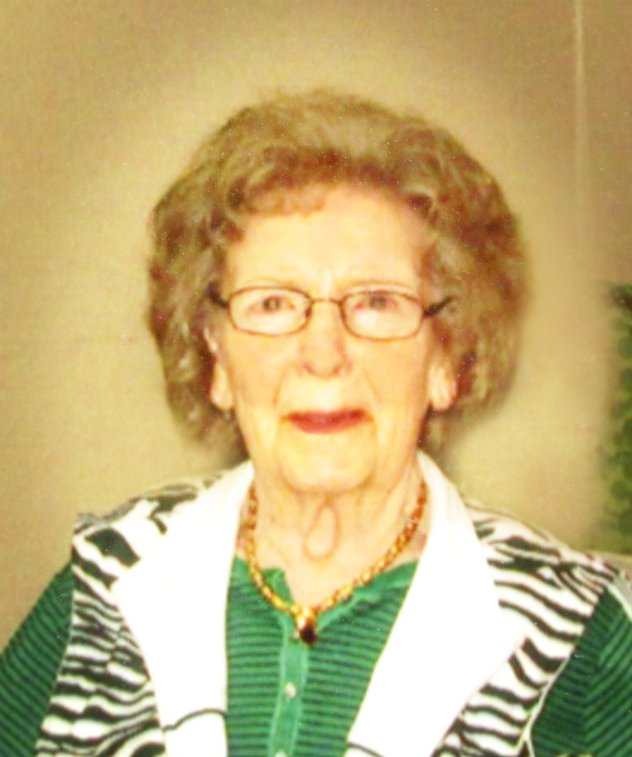 Mrs. Geraldine Pinson, age 96 of Longview, passed away on Wednesday, September 12t 2018 in Longview. She was born on May 10, 1922 in Winnsboro to the late Isam Andrew Cox and Mattie Bagby Cox. She was a retired cashier for Wood County Electric and was a member of East Point Baptist Church.

She was preceded in death by her parents, husband, O.B. Pinson; brothers, Clifford Ray Cox, Curtis C. Cox, Andrew Cox; sisters Mary Gore and Dorothy Ruth Jones. 

She is survived by her son Dan Ray Pinson of Longview; daughter, Wanda Sue Rushing of George West, Texas; sister, Evelyn Gould of Mesquite; four grandchildren, Tod Rushing, Randy Rushing, Brandon Pinson and Dana Thrapp; nine grandchildren and three great great grandchildren.

Visitation will be held on Saturday, September 15th, 2018 from 1:00 pm to 2:00 pm at Beaty Funeral Home-Winnsboro 816 W. Broadway Winnsboro, TX 75494. Funeral Services will follow at 2:00 pm, Rev. Bill Miller and Rev. Samuel Snow conducting. Interment will be at Little Hope Cemetery in Winnsboro, with Jeffery Tod Rushing, Randal Paul Rushing, Brandon Pinson, Ethan Thrapp, Morgan Thrapp and Michael McNair serving as pallbearers.