At this month's Downtown Business Alliance meeting, the agenda was filled with planned events that equal a lot of fun for the whole community! President Billie Ruth Standbridge called the meeting to order in the new meeting room of the Backstory Brewery.  DBA officers are Vice President  Joy Wilson, Secretary Linda Galligher and Treasurer Lynda Hager. Fourteen members and guests attended. Incidentally, you do not have to be a downtown merchant to join the Alliance. Many members are businesspeople throughout the county, as well as individual members.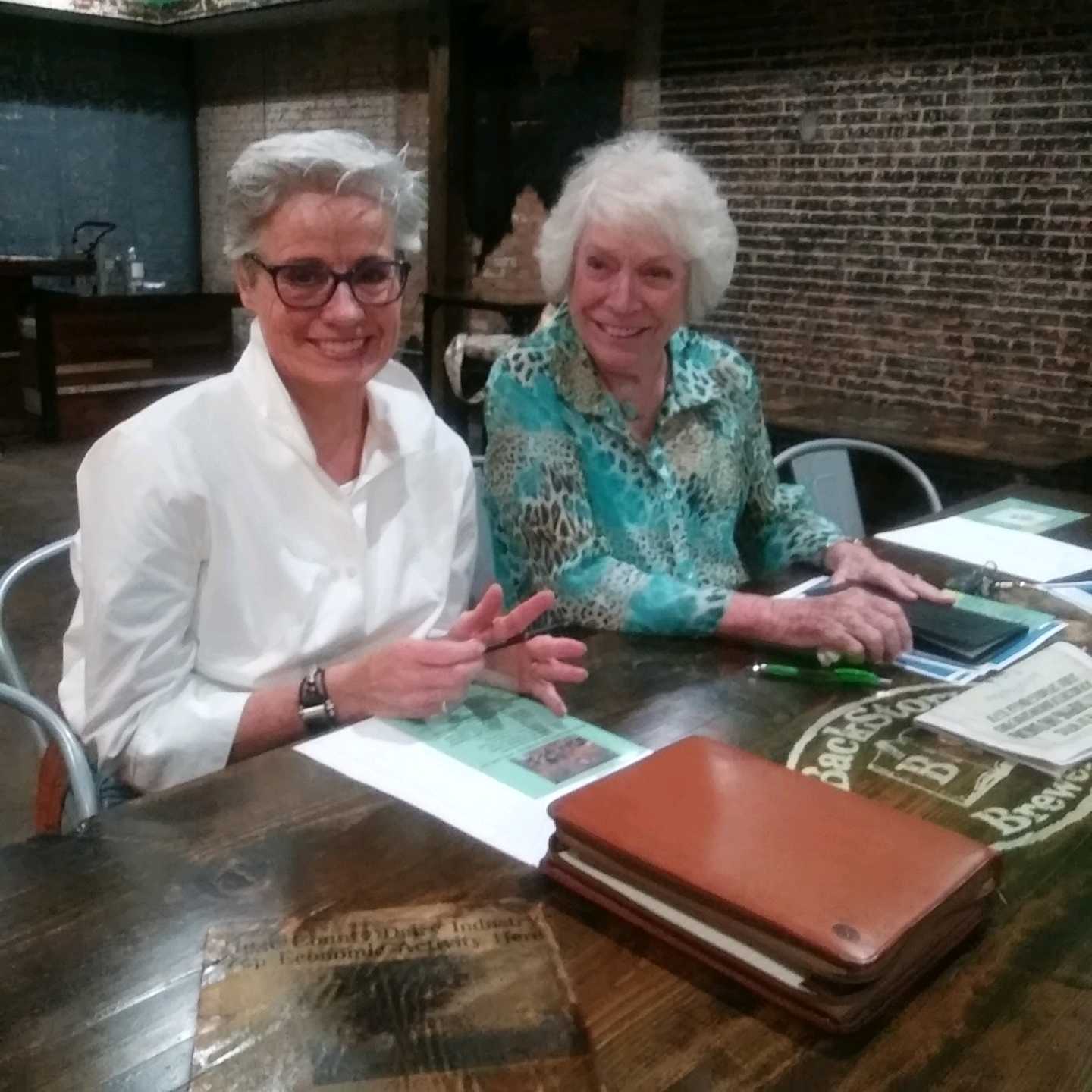 Speaking for the September 15 Brick Street Vintage Market was Marlene DeYong of Marlene's Sass and Class Boutique, 212 Main Street, who reported that additional vendors are needed for the upcoming open-air market, as more than forty vendors can be accomodated along Connally Street and across the Plaza. Vendors need to contact Judy Heilman at 903-885-9700 or 213 Main Street. 
Danna Bain of Danna's Florist reported that she is bringing the Gypsy Wagon and all the Buffalo Girls to the Brick Street Vintage Market on September 15, and that her  entourage also encourages anyone who lives along Hwy 11 from Sulphur Springs to Winnsboro to get involved in her October event. The Flea Market Style and Swap will take place during October 11-13 along the "80-Mile Treasure Trail" that will actually stretch along Hwy 11 all the way to Daingerfield, Texas. Danna will also bring her Style and Swap back to Sulphur Springs at the Civic Center November 8-10.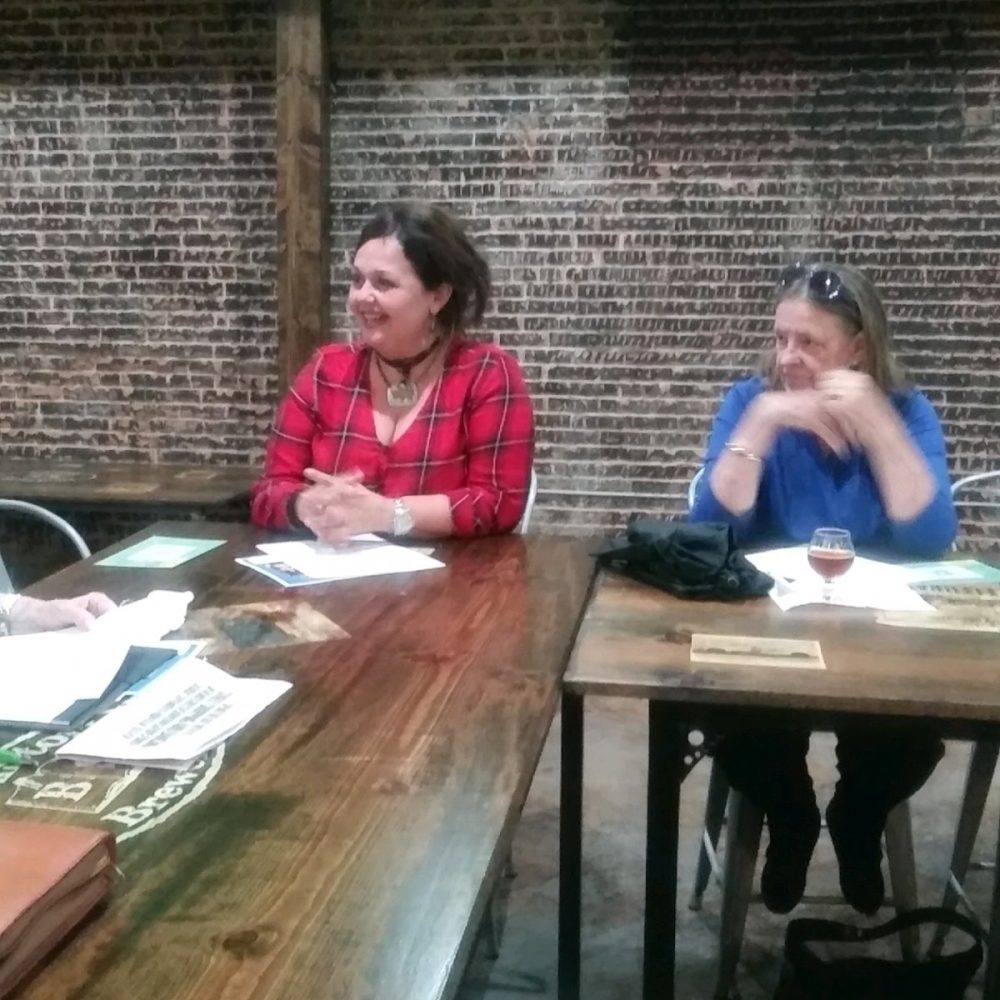 Standbridge spoke about the annual Lone Star Heritage Quilt Show which is a 2-day event downtown, Friday September 14 and Saturday September 15. Again the over 100-quilt display will be hung at The Roc, 115 Putman Street and a special featured guest will be creator of "The Last Supper" quilt. This will be the Guild's 19th annual show, which brings visitors from all over Texas to Sulphur Springs.
The WorldWide Photo Walk will be held in Sulphur Springs on Saturday October 6 from 9-11am. DBA member Perry Altenbaumer reminded everyone that prizes will be given for the best local photos, and that the contest is actually conducted world-wide on that day. It is free to enter and will be centered in Heritage Park and in the downtown area. The Trolley will provide transportation to and from Plain and Fancy Sandwich Shop. 
Rita Edwards gave an update on the annual Car Show to be held in downtown Sulphur Springs on Saturday November 3. Several collectible cars have already been signed up, and the Sulphur Springs meet is always well-attended because people love to bring their cars and visit our town.
Retail merchants, wineries and eateries will host a Ladies Night Out shopping event during November, with plans still being finalized.
The Christmas Parade will take place downtown on the first weekend in December, and will take the "northern route" from the downtown square. Floats and other parade entries in business and non-business categories are encouraged.
With questions about downtown projects and events, contact Vice President Joy Wilson at 903-885-9966 or Marlene DeYong at 903-335-8918 or other members including Jennifer McCullough of the News Telegram, Jan Massey of the MIllennium Shopper, Kelly Boles and Jennifer Gregory of Galyean Insurance, Rita Edwards of Edwards Used Cars, Lara Colby of The Magic Scoop, Dinky Weeks of Corner Grubhouse also Sassy's Pizza and Wings, Janie Carothers, a downtown property owner, Magan Smith of Cody Drug, Perry Altenbaumer of The Appliance Hospital, Danna Bain of Danna's Florist and J.P. and Kristy Mosely of Landers Creek Outfitters.