April 3, 2018 – As we have mentioned here before, Billie Ruth Standbridge loves her hometown's downtown district so much that she built her home there. Now, upon moving into the new residential/business construction this Spring, "Ms. Downtown" has unveiled another project, "The Courtyard" for the 200 block of Main Street in Sulphur Springs, Texas.  The Courtyard will offer upstairs apartments for downtown dwellers and three retail spaces, or storefronts, downstairs. Construction is expected to begin early this Fall, with completion projected for Fall 2019.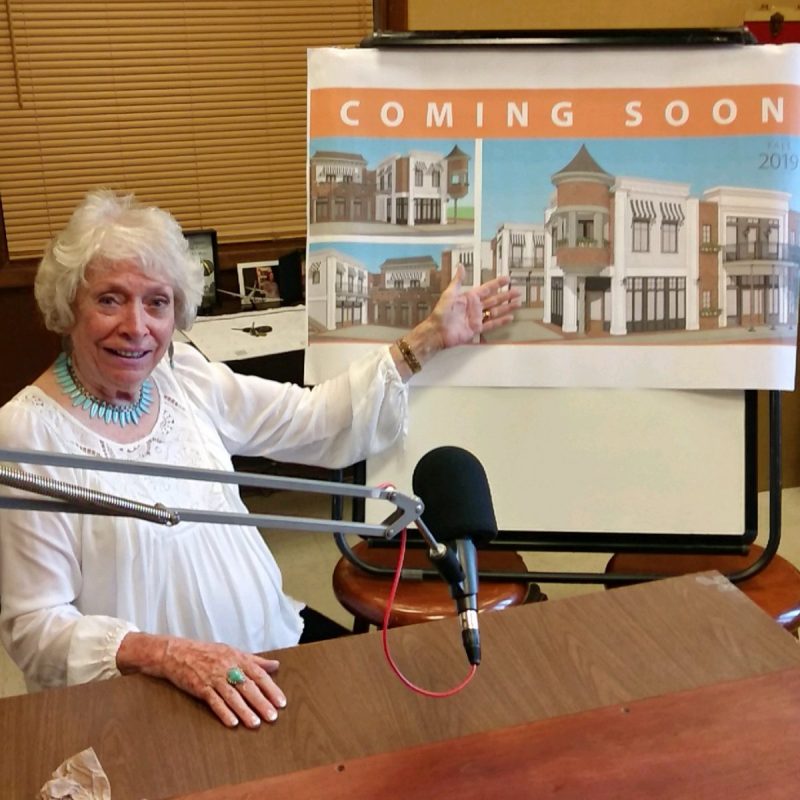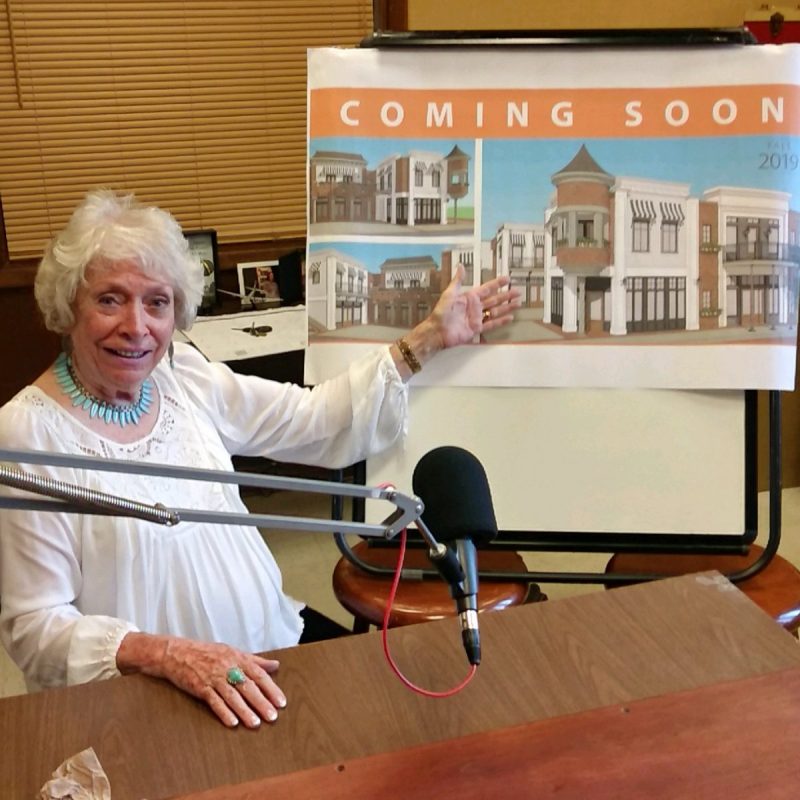 Her new Standbridge House residence at 214 A Main Street was carefully planned to take advantage of the space she owned between Main and Tomlinson Streets. A garage and elevator provides secure access from the rear of the home, with a front entryway and three levels of living space, balconies and terraces, for a total of 2,000 square feet. Below her home, one retail space was built and offered for lease. That new store, "Landers Creek Outfitters" at 214 Main, will celebrate it's opening on Wednesday August 8, 2018 at 12 noon with a ribbon cutting by the Hopkins County Chamber of Commerce. Retailers J.P. and Christie Mosely plan to cater to the male population, carrying sporting equipment and clothing, guns and gear.
The same economy of space and luxurious design will be employed in the residential and retail space proposed for The Courtyard. The complex of five apartments and three business spaces are drawn into in the design by Plano architect Adam Panter, who is a Sulphur Springs native.  Standbridge says that the spaces will be available for lease, and that leasing agent Craig English can be reached at 903-439-2343. There will be two street-facing 2BR 2BA apartments, two 1BR 1BA apartments and one efficiency apartment. There will be access to 5 garages and an elevator at the rear of the complex. Balconies and landscaped terraces will be part of the charm of "being downtown" for those who will live, work and shop at The Courtyard.
Billie Ruth Standbridge is a Sulphur Springs native, a retired educator, a long-time member of the Downtown Business Alliance and owner of a number of downtown properties. The Courtyard, a BRS Enterprise, is the newest of her projects which enhance the practical appeal of downtown Sulphur Springs. She has earned the title "Ms. Downtown!"