By Savannah Owens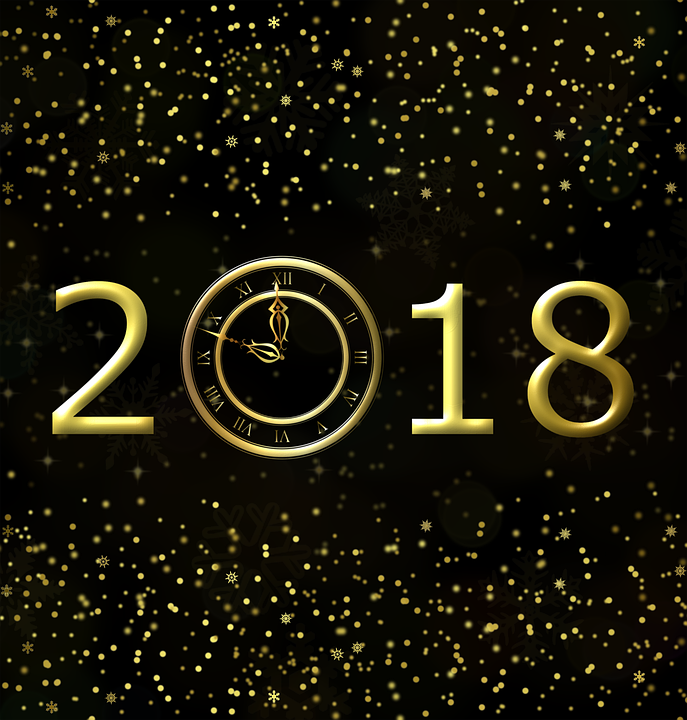 As you wait on New Years Eve for the annual Time's Square Celebration, ball drop, and countdown to 2018, take time to check out these classic films. There is something everyone can enjoy.  Depending on your family's favorite type of genres, you may prefer certain movies to others. Pick your favorite genre to start!
Happy Ending:
While you were sleeping (1995)- This movie is perfect for your Post-Christmas blues. The film follows Lucy, a train token collector, who is a hopeless romantic. When her dream-guy is mugged, and falls on the tracks Lucy doesn't hesitate to save him. Then at the hospital she's mistaken for his fiancee while he is in a coma, and meets his crazy-yet-lovable family.
An Affair to remember (1957)- A chance encounter leads to love on a cruise. After the cruise, the couple agrees to meet up at the empire state building six months later. Only one of them doesn't show…
Forrest Gump (1994)- Follow a simple Alabama native through his perspective on historical events. The Vietnam War, Presidents Kennedy and Johnson, the  Watergate scandal, and many others. Learn to appreciate life and focus on the good things in the upcoming year as Forrest uses his many analogies. This quotable movie would be a good idea for families with older kids.
Action:
Ocean's 11(1960)-World War II veterans, casinos, millions of dollars and the heist of a century. All happening on New Years Eve.  It's the perfect choice for the families that want a laugh while an interesting and fast paced movie. Starring: Frank Sinatra, Dean Martin and Sammy Davis Jr. this movie is one you'll remember for years to come.
Rogue one (2016)-For the family who "just want to watch stuff blow up". This tale explores duty and sacrifice while following resistance fighter, Jyn Erso and her crew as they try to find and send the plans for the most powerful weapon in the galaxy and send it to the Rebel Alliance. This is a good movie to watch at New Years because of the ties towards our service men and women who have fought and paid the ultimate price for our freedoms. So watch this movie and then pray for and thank those out protecting their country unable to be home for the holidays.
Mystery:
After the Thin Man (1936)-A Private Detective, Nick Charles, and His wife, Nora, investigate the missing husband of Nora's cousin Selma. As the investigation continues there is hints of a murder! This light-hearted movie is the first in a series about the detective and his wife. It also stars a young Jimmy Stewart.
Comedy:
Holiday (1938)-This classic film is about a man who after getting engaged to a woman, finds out he has much more in common with her outspoken younger sister. Starring Cary Grant, and Katherine Hepburn this film is one that will keep you laughing up until midnight.
Mulan (1998)– I know it's not the first film that comes to mind about New Years, but this hilarious and empowering film happens around the time of Chinese New Year. And of course the lovable dragon Mushu, voiced by Eddie Murphy, keeps the humor light as the movie continues. Teach the kids about how other cultures celebrate New Years and find what Chinese Zodiac Animal sign everyone has. Order stir-fry or get the whole family involved as you create your own!
Musical:
Holiday Inn-With Bing Crosby and Fred Astaire, you know that the music in this film will be fantastic. Jim and Ted are two entertainers who end up falling for the same girl. It follows the group over the course of a year, and involves elegant holiday magic and comedic pacing. This is perfect if you are still not ready to admit that Christmas is over.
An American in Paris-This upbeat and well-choreographed movie follows Gene Kelly, an veteran who decides to stay in Paris and become a painter. Along the way he meets engaged Lise Bouvier, a cabaret singer, and Milo Roberts an Heiress interested in art. It's perfect for New Years with it's new beginnings, maybe some of Gene Kelly's luck will follow those that watch this movie on New Years.
Whichever movie you decide to watch, we hope you have a terrific New Years and a great start to 2018!