Lady Cats and travel team softball player Karlee Adams signed a letter of intent Wednesday to play college softball at Central Christian College in McPherson, Kansas. Karlee is the daughter of Kenneth and Dana Adams. The signing was attended by Karlee's parents and family members, by some of her Lady Cats' teammates, by Lady Cats Coach David Carrillo and assistant Bailey Bohlken and by Central Christian Head Softball Coach Aaron Annis and his assistant Danny Becker.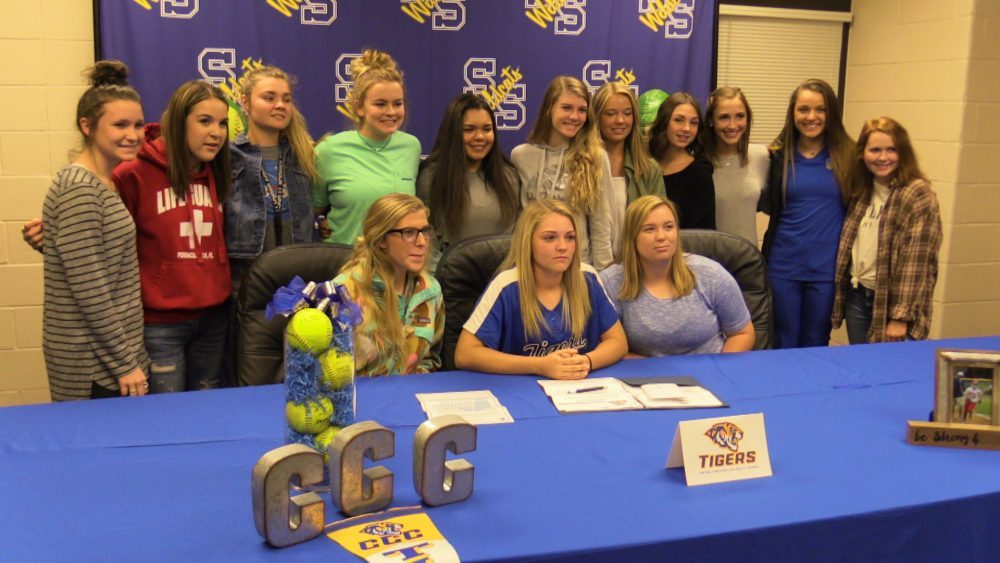 Karlee said she learned about the college through a web site that puts players and colleges together. Coach Annis said he liked an Adams video on line and Karlee said she also played in a scrimmage game on the campus. Adams, a lefthander, is an outfielder who plays mostly right field but she says she will play anywhere in the outfield. Karlee says she is excited about the scholarship and appreciative of all the support she has received. She says her parents know she is going far from home but she adds she is going to a good place and will be fine.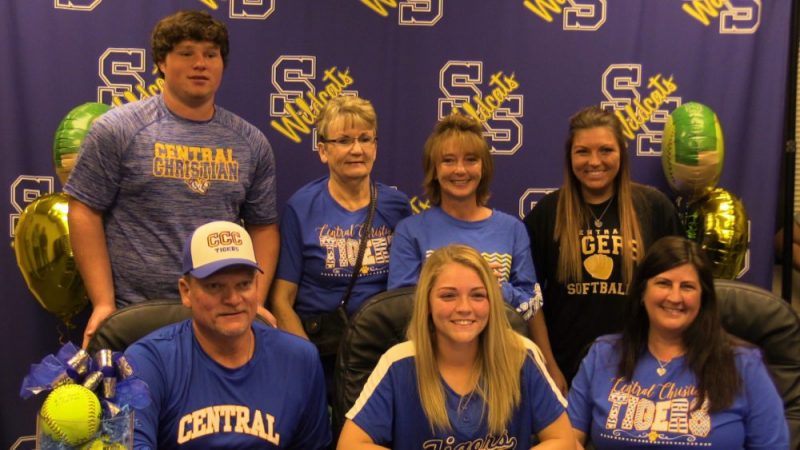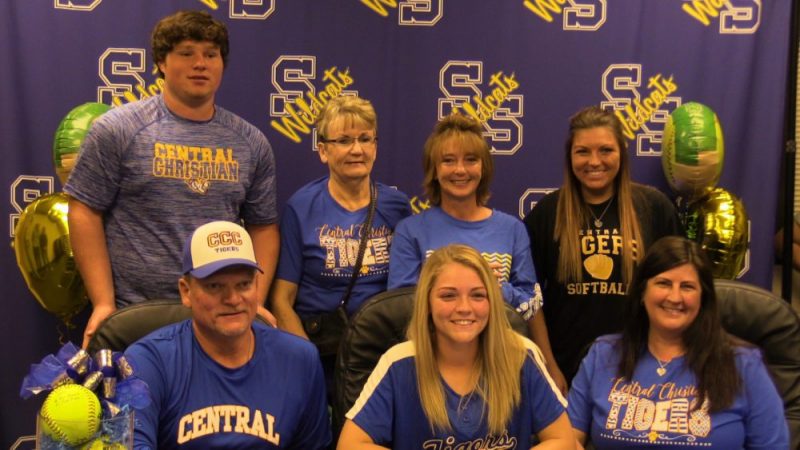 Karlee says McPherson is a small town with a good environment, just like Sulphur Springs. Karlee says she will study education to become a teacher. Central Christian Coach Annis says Karlee is a great outfielder who will be a good addition to the Tigers' team because of her bat power and her speed in the outfield. He says Karlee has a good chance to play right away because he has a young team.
Karlee started playing softball at a very young age and her first coach was her father, Kenneth Adams. He says Karlee has worked hard all her life on softball and he is excited for her college opportunity. He says McPherson is an exceptional place. He says they have a growing program that Karlee will be a part of. He says she is in good hands there.