The following 2017 Hall of Honor Inductees were inducted into the Wildcat Hall of Honor on Friday October 13th, 2017.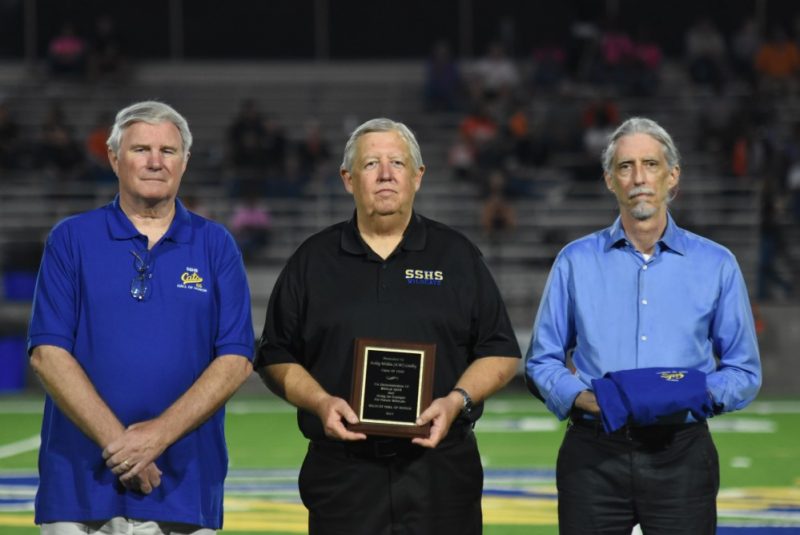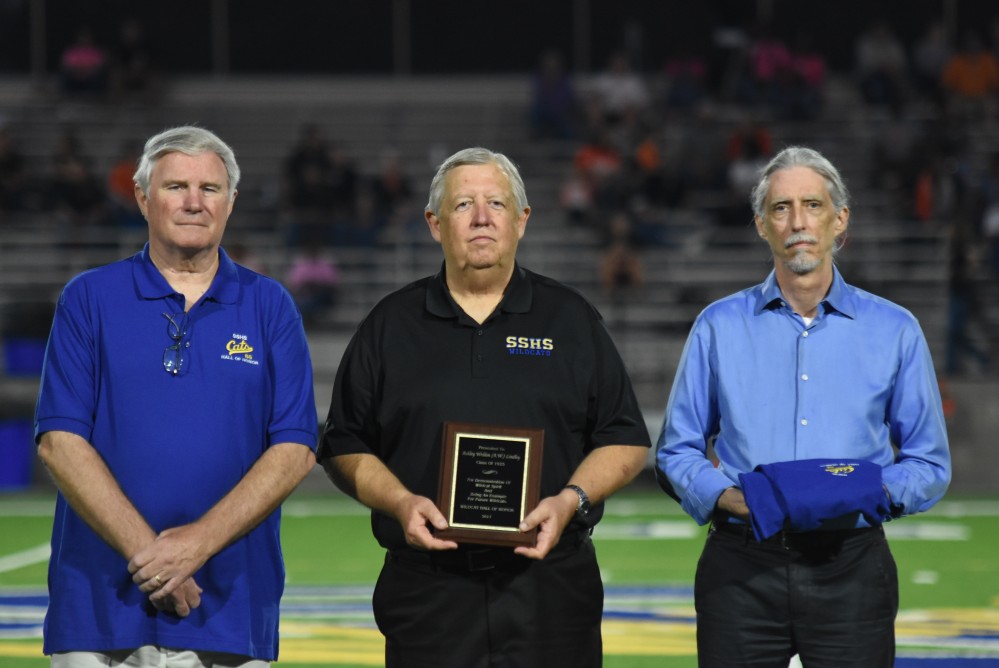 ASHLEY WELDON (A.W.) LINDLEY – Class of 1925 – Football
"A. W. Lindley not only set a football record that remains unbroken to this day, he also was a sophomore letterman on the first SSHS district championship football team in 1922. At 180 pounds as a junior, he was the largest player on the team and was described as "one of the strongest linemen our school has ever produced." In 1924, Lindley drop-kicked a 47-yard field goal which has been tied but not surpassed, making it the longest-standing school record.
He then played offensive line for SMU, lettering three years, including playing on the Mustang's unbeaten 1929 team.
After college, Lindley turned to teaching and coaching. He coached at Sulphur Springs from 1933 to 1935 and was athletic director from 1936 to 1941. That included the 1939 playoff team, widely regarded as the best team of the first half of the 20 century. It was that year that Lindley also penned "Alma Mater," the SSHS school song.Lindley left coaching to enlist in the U.S. Navy in 1942. He participated as LSM-12 commander in the battles surrounding the Marshall Islands, Marianas, Guam, Iwo Jima and Okinawa. After the war, he returned to Sulphur Springs and opened a photography studio, through which he supplied for free numerous photos to the high school game program and individual players.
Lindley died in 1956 at the age of 49. He and his wife, Bennie, had two sons, Bob and Joe who accepted the award on behalf of their father."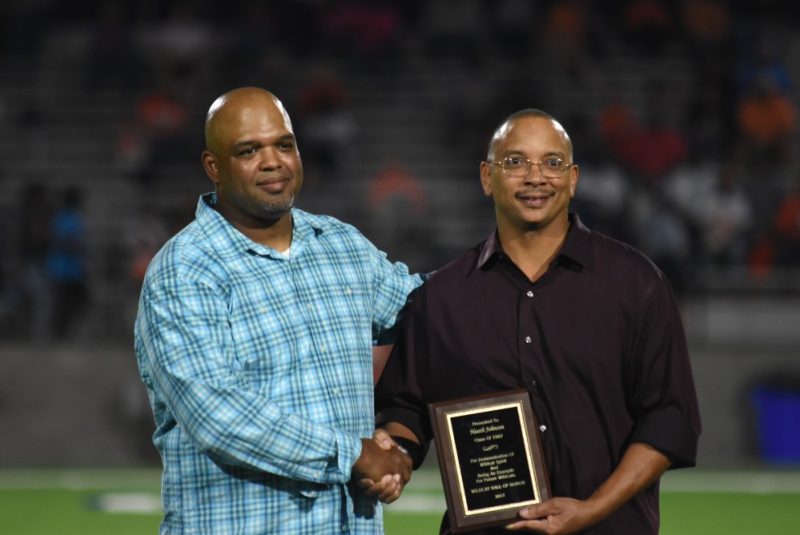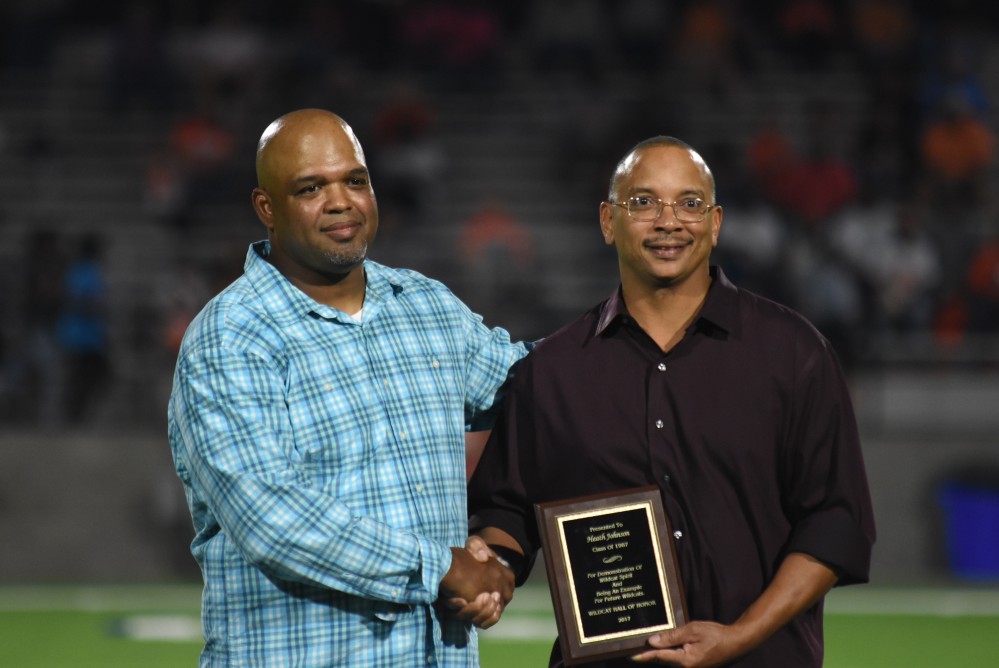 HEATH JOHNSON – Class of 1987 – Football
"Heath Johnson excelled in two sports at Sulphur Springs High School, earning All-District honors in both football and basketball his junior and senior years of high school. In football, he was First Team All-District safety both his junior and senior seasons. In basketball, he was a three-year letterman, and was First Team All-District his final two years of school. As a senior, he led the district in scoring and was named Third Team All-Region. Johnson was awarded a football scholarship to Southwest Texas State University (now Texas State University) in San Marcos, where he was a three-year starter at cornerback. He was named Second Team All-Southland Conference and was AP Second Team Preseason All-American his senior season.
Johnson graduated from Southwest Texas State in 1992 with a degree in criminal justice. Now residing in Houston, he has been working retail management for the past 25 years. Johnson has been married to his wife, Deborah, for 20 years. They have four children, Ronisha, Ricky, Marceles, and Kayla; and two granddaughters."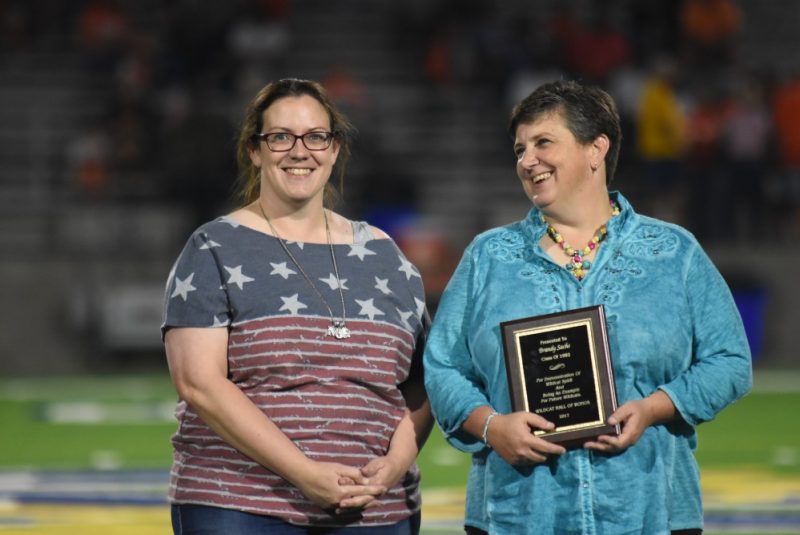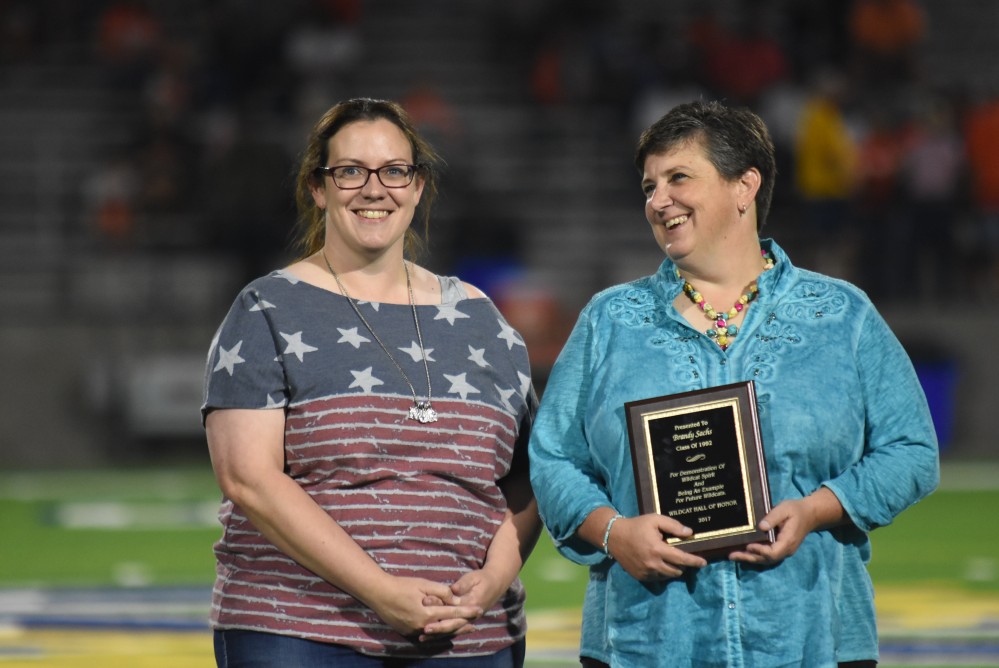 BRANDY SACHS – Class of 1992 – Softball
"Brandy Sachs was the first Sulphur Springs softball player to be awarded a scholarship to a Division I college.
She was a four-year starter on the Lady Wildcat softball team. She was also a three-year starter on the basketball team, where she was named District Newcomer of the Year as a sophomore and All-District her junior and senior years. As a senior, Sachs was named Lady Cat Softball MVP, Lady Cat Basketball Co-MVP and co-recipient of the Fighting Heart Award.
She received a softball scholarship to Louisiana Tech University, where she was a four-year letterman and team captain for three years. She won the William R. Johnson Academic Awards a freshman and was named the Louisiana Tech Defensive Player of the Year as a sophomore. After graduating from Louisiana Tech with a bachelor's degree in health and physical education in 1997, she coached high school varsity softball for 11 years before accepting an administrative internship with the Fort Worth ISD. She earned her master's degree from UT-Arlington and is
currently in her ninth year as a middle school assistant principal in the Fort Worth ISD. Sachs is the daughter of Bill and Gail Sachs of Sulphur Springs. She has one son, Zander Frees."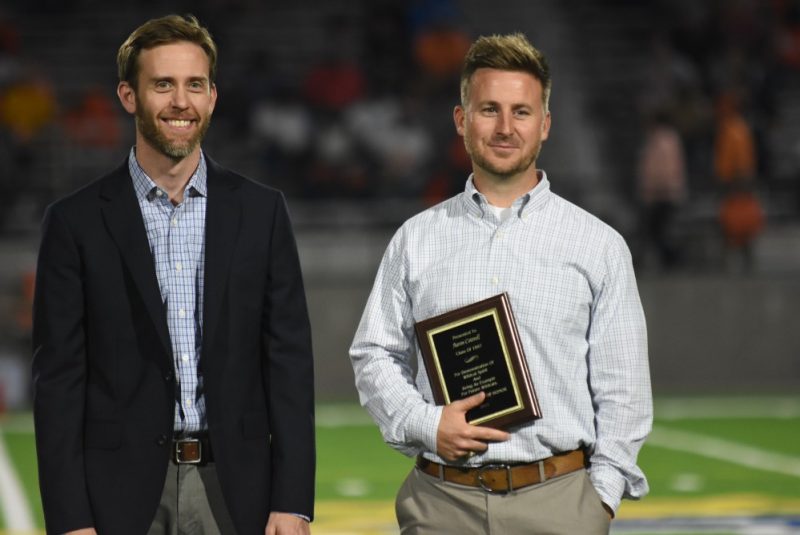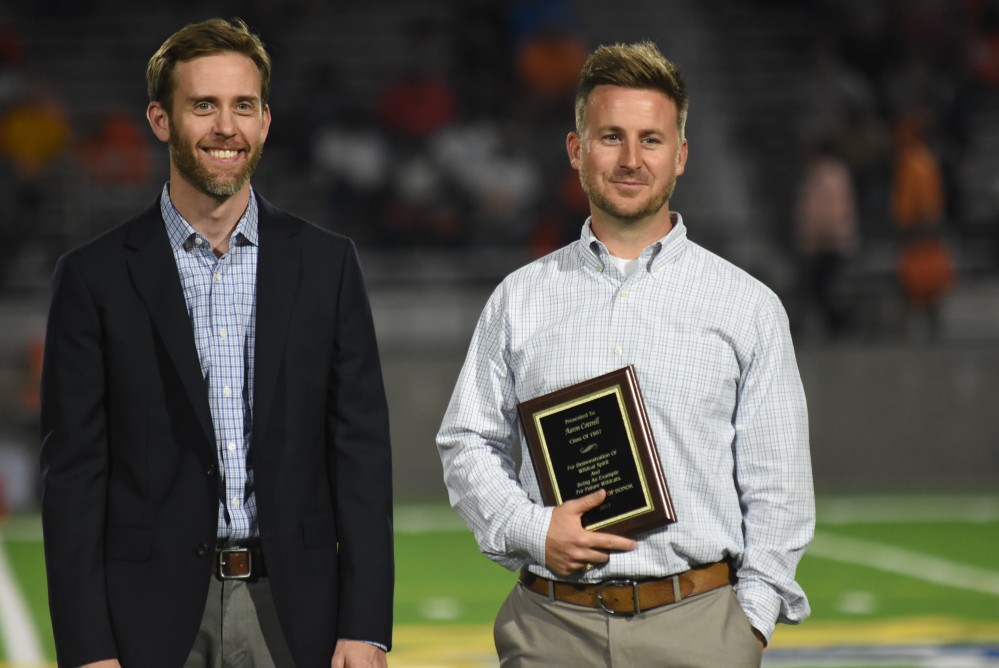 AARON COTTRELL – Class of 1997 – Cross Country and Track.
"Aaron Cottrell didn't just letter in three sports at Sulphur Springs High School, he excelled in all three. Cottrell earned nine varsity letters in soccer, cross country and track and was the Forrest Gregg MVP Award winner as a senior. In track, he was a three-year varsity letterman and three-time district champion in the 1,600-meter run and two-time district champion in the 3,200-meter run. As a senior, he placed second at the State meet in the 3,200 and fifth in the 1,600. Cottrell was also a three-year letterman in cross country and three-time district champ. He was a fifth-place finisher at the state cross country meet as a senior and was 14 as a junior. In soccer, Cottrell was a three-year letterman, including being named the district MVP as a senior when he led the team in goals scored. He was also named Sophomore of the Year and was First Team All-District as a junior.
Cottrell was awarded a scholarship to Texas A&M University, where he lettered in both track and cross
country. He was a Top 5 Letterman in Cross Country in 1998 and competed in the Pre-National meet in
South Carolina and the Big 12 Meet. After graduating from Texas A&M in 2001, Cottrell turned his energy to coaching. His first coaching job was head soccer coach at Sulphur Springs High School, where he coached with his mentor, Coach Lee Daniel. He then went to St. Thomas in Houston, where he coached track and cross country and won three state titles. He then coached soccer at Mansfield Legacy before coming the head soccer coach at Keller
Central, where he has been for five years. Cottrell and his wife Andrea, who is a former soccer player at Texas A&M, have two daughters, Lou and Cora."
**Inductee Bios given to KSST from  Joel Sheffield, Chairman of the Wildcat Hall of Honor Selection Committee and were originally written by Butch Burney