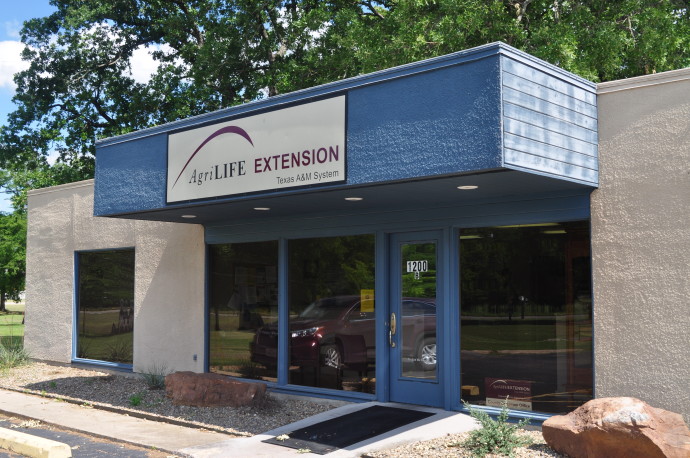 A common weed affecting home lawns this time of the year is the Slender Aster. According to Texas A&M AgriLife Extension Aggie Turf unit, Slender Aster is an annual weed with simple, linear, and alternate leaves. Heads with yellow disk flowers while ray flowers can be white, blue, purple, violet, and pink. Gets increasingly woody and more difficult to control as it matures late in the season and in areas where it can be a perennial weed.
It is important to remember that herbicide control generally is most effective when the weeds are small, since their metabolic activities are higher, and the effect of the herbicide is most. Cold season broadleaf weeds are a major problem throughout Texas where mild temperatures stimulate luxuriant growth during winter and spring. These weeds including dandelion, chickweed, henbit, burweed and clover are particularly troublesome in early spring when warm season turfgrasses are dormant.
Not only are these weeds unsightly, but they increase mowing requirements and delay the recovery of desirable grasses. Likewise, warm season broadleaf weeds including woodsorrel, spurge and buttonweed are troublesome during summer months. Controlling broadleaf weeds helps turfgrasses develop a dense, uniform cover that resists further weed invasion, reduces mowing requirements and improves the appearance of a property.
On sports fields and golf courses, weed control also improves the safety and uniformity of playing surfaces. Regular mowing and proper fertilization during late winter and spring improves the appearance of turf areas and reduces the competition weeds provide, but does not eliminate them fromt he turf. Chemical control with nonselective herbicides in dormant bermudagrass or with selective herbicides in others will remove weeds from the turfgrass. When selecting a herbicide, accurate identification of weeds is the first step to successful weed control. Before using any herbicide, read the label. The label is the law!
For more information on this or any other agricultural topic please contact the Hopkins County Extension Office at 903-885-3443 or email me at [email protected]
Coming Up:
a.       DOPA training for dairymen, Southwest Dairy Museum, October 25, 2017
b.      Private Applicators CEU's, November 1, 2017, Regional Civic Center, 5 CEU's, $30 lunch included.
c.       Private Applicator Training for new licensees, November 29, 2017, Hopkins County Extension Office.