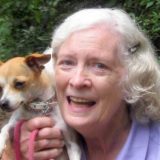 Brenda Dean Boles passed away peaceably on August 11th at her home in Ajijic, Jalisco. Mexico where she had lived for the past eight years. Visitation will be at 10:00 AM on Saturday, August 19th at Murray- Orwosky Funeral Home. Graveside services will be held at Lynch Cemetery in East Tawakoni following visitation at 12:00 with Travis Aven and Bavard Hill officiating. Pall bearers will be grandsons and nephews.
Prior to retiring in Mexico in 2009 Brenda and her family lived in the Sherley Community near Sulphur Springs for 35 years. She also spent over seven years as a Navy wife living in Virginia Beach VA, Charleston SC and Bremerton WA. She was a faithful member of the Church of Christ for all her adult life. Brenda was born in Dallas Methodist Hospital on February 15, 1949 the daughter of Angus Wynn Aston and Wilma Louise Porter Aston. She married Jim Boles on November 6, 1969 in Greenville TX. Brenda enjoyed traveling throughout Mexico as well as other countries. She was an active member of the Cazadores de Haciendas group which explores the culture and history of the old haciendas primarily located in the state of Jalisco, some renovated and many in ruins. She was a full-time mom dedicating her life to the care and nurture of her three children.
She is survived by her husband and two sons, John Phelps Boles and wife Tracey of Shady Shores TX and Preston Courtney Boles and wife April of Honey Grove TX as well as grandchildren Hayden Boles, Luke Boles, Jacey Boles, Kendall Boles and Briley Boles. She is also survived by her mother, twin sister Linda Marshall and Brother David Aston as well as extended family and friends in both the United States and Mexico and not to forget her beloved Chihuahua "Dulce".
She was preceded in death by her father and daughter Ciji Le Boles.
In lieu of flowers, please send memorials to In Search of the Lord's Way, PO Box 371, Edmond OK 73683 or phone 1 800 321 8633 or India Missions c/o Shiloh church of Christ, 1520 Limestone Road , P.O. Box 272, Hazel Green AL 35750 or phone 205 921 3737.
Arrangements are under the direction of Murray-Orwosky Funeral Home.