North Hopkins ISD Board of Trustees hired Jeff Bell to be athletic director and head basketball coach, beginning July 1, 2017. Coach Bell comes to North Hopkins following a stint at Fort Worth Christian Academy. He has coached at Bland, Midway, and Brock ISD. While at Brock he won two state championships (2002, 2003) and was a state finalist twice (2012, 2013).
Superintendent Darin Jolly said, "Coach Bell will be an asset to North Hopkins ISD. He has high expectations for excellence for all sports and his positive leadership will be contagious in our culture, based on his passion for kids. I'm glad to have him in board early as we prepare for next school year. Our school has amazing students and staff with a bright future ahead. I believe Coach Bell will guide our athletes and coaches to their personal best and team success."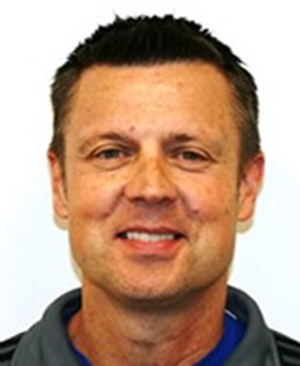 During his 35 years as a coach and 32 years as a head coach, he has an overall record of 775 wins and 272 losses. His teams have won 20 district championships, made nine appearances in regional tournaments and four in state tournaments including the two championships. His 2002 Brock team was the Texas Cup State Champ and the Lone Star Cup Champ in 2009 and 2010.
Bell was named District Coach of the Year 19 times, was Texas Sports Writers Coach of the Year in 2002 and 2003, TABC Coach of the Year in 2010, TABC All-Star Coach in 2001 and 2011. He coached 23 All State players and has been a speaker at the TABC Clinic and written numerous basketball articles for Texas Basketball.
Bell stated, "I am extremely excited for this tremendous opportunity to be the new Athletic Director and Head Boys Basketball at North Hopkins ISD.   I appreciate Dr. Darin Jolly Superintendent of Schools for affording me this great privilege of serving the community and students of North Hopkins.  I look forward to many years of service."
He is married to Jennifer and has three children, Josh, Jordan, and Jake. Jake is Head Boys Basketball Coach at Martins Mill.