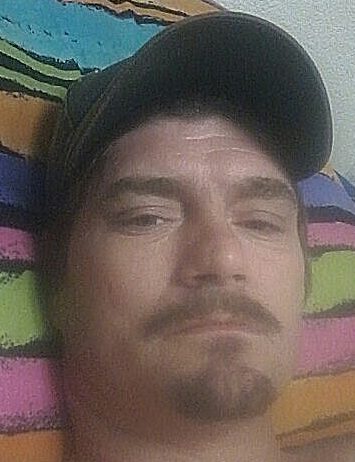 During a traffic stop at 7:55 a.m. Tuesday morning on FM 71 just west of the Sulphur Bluff store, John Maxwell, 36, of Paris, fled the Hopkins County Deputy. Maxwell fled south from the location on foot. A pursuit followed and the deputy called for support. The Sulphur Bluff ISD was placed on a Soft Non-Emergency Lock Down as Hopkins County Sheriff Deputies, Investigators, County and State Bloodhounds, and DPS Helicopter are involved in the pursuit of Maxwell. A warrant for Maxwell was issued in Austin, TX based on charges of Burglary of a Habitation and Possession of 10 to 50 forms of Identifying Information in Lamar and Red River Counties.
Maxwell was wearing a black t-shirt, ball cap, and jeans. He should not be approached but if seen, call the Hopkins County Sheriff's Office. Maxwell has a history of criminal activity dating back to August, 2006. He has been arrested multiple times for criminal trespass, resisting arrest, possession of marijuana, assaulting a public servant, assault causing bodily injury, fraudulent use of identifying and information.
Traveling with Maxwell was a female and juvenile. The female and juvenile were taken to CHRISTUS Mother Francis and then transported to Hopkins County Jail. The female is Tara Slough, 41, who has been married to Maxwell, according to a Slough's niece. Slough and Maxwell were separated so that she could regain custody of the juvenile according to the niece. Slough moved from Paris to Mt Vernon to get away from Maxwell, stated the niece. Slough has fled police before when with Maxwell.