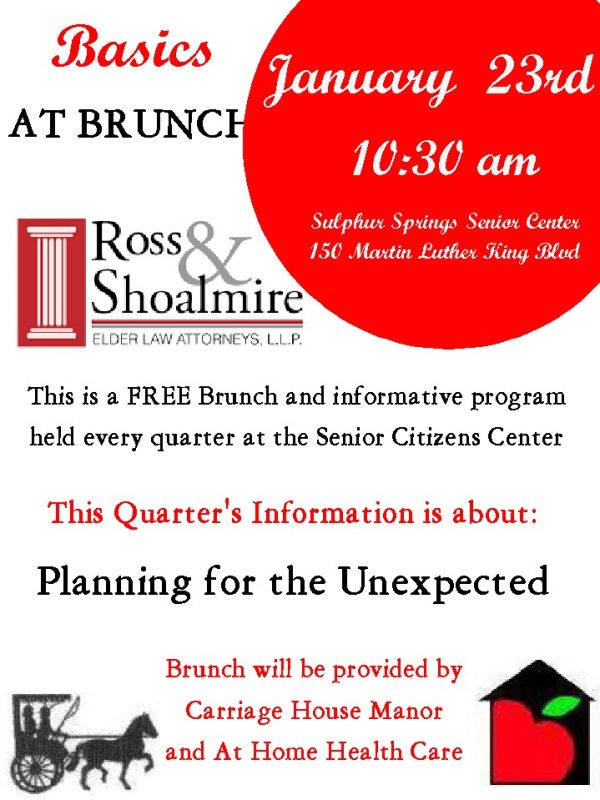 Monday, January 23rd at 10:30 am will be Basics at Brunch with Ross and Shoalmire, Elder Care Attorneys.  This is always an informative event.  They come every quarter and offer FREE advise to seniors.   Don't miss out.   At Home Healthcare and Carriage House Manor is providing the Brunch.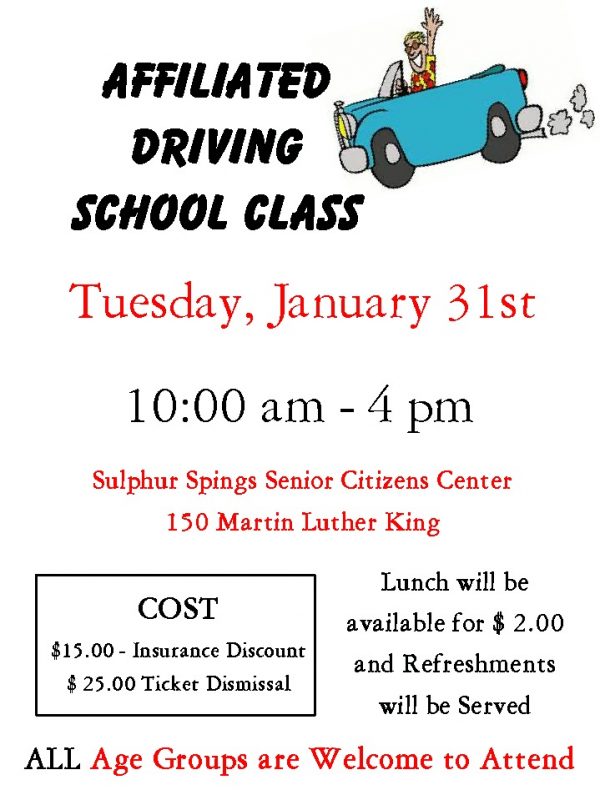 Tuesday, January 31st at 10:00 AM

will be the Affiliated Driving Class.  This class is good for 10 % off of your Liability Insurance for 3 years.  It is also good for a Ticket Dismissal.  
Cost of the class is $ 15.00 for Liability Discount and 
$ 25.00 for Ticket Dismissal.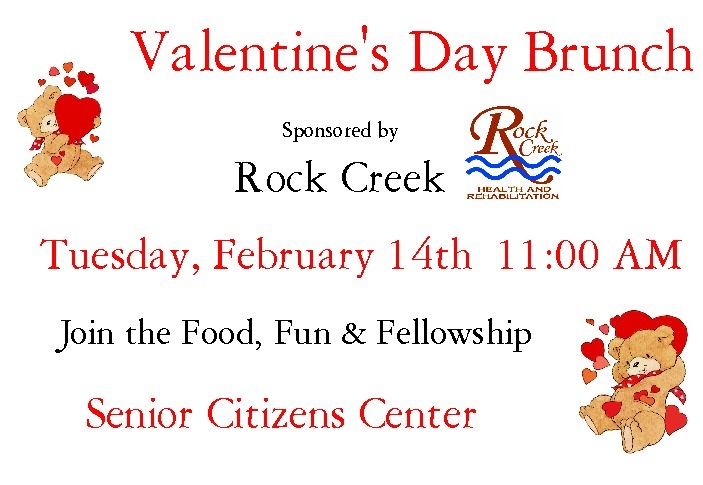 Tuesday, February 14th at 11:00
is the Valentine Brunch. The Brunch is sponsored by Rock Creek Health and Rehab.   Please call to reserve your seat.   Seats are very limited.
Also coming up is the Clara Bridges 90+ Banquet, along with the 2017 Miss Hopkins County Senior Classic Pageant.