The images shown were taken of a letter sent to a Hopkins County Senior Citizen.   The bogus check had her name and current address on it. Spread the word and help people avoid these scam artists.
This type of scam is common.  A bogus check is sent to unsuspecting people.  They attempt to deposit the check and meanwhile send real money back to the thieves via wire transfer.  The bait is the promise of a huge cash winning.  That payout never happens. If in doubt, always consult local police or other reputable organization.  The Senior Citizen Center in Sulphur Springs is always glad to help.
We called the 877 number on the letter.  After a strange ring tone, a person with a thick accent encouraged us to deposit the check, and call back. No reputable business would do this.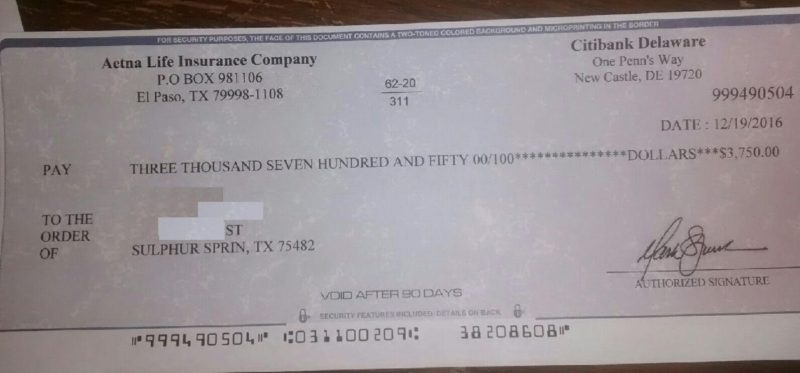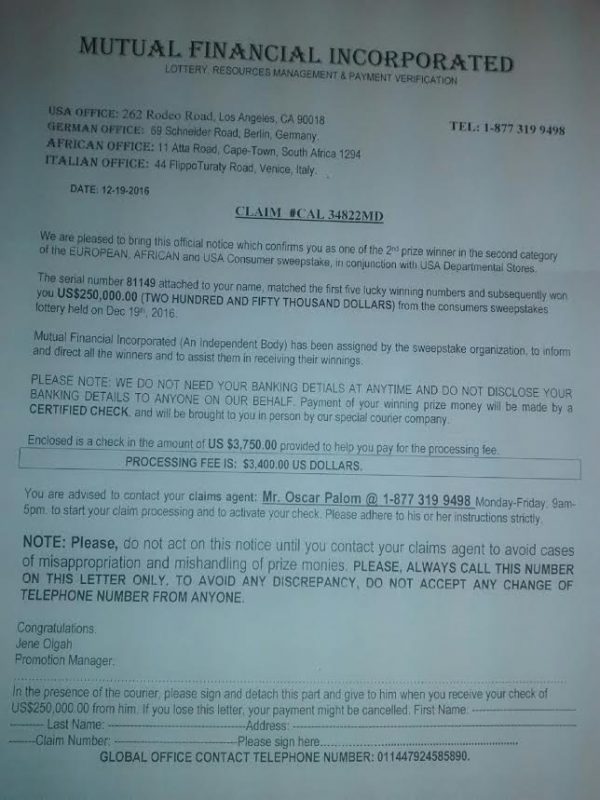 Keywords: 877 319 9498, 0114479245890, Oscar Palom, 3750, 34822MD