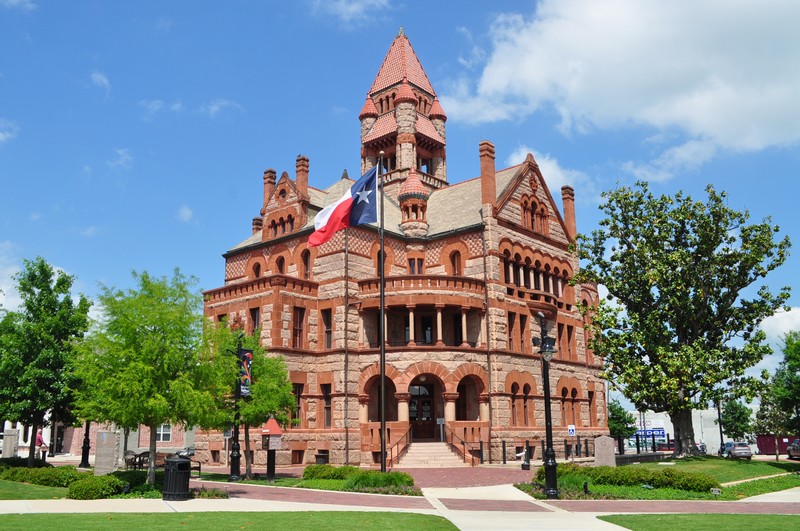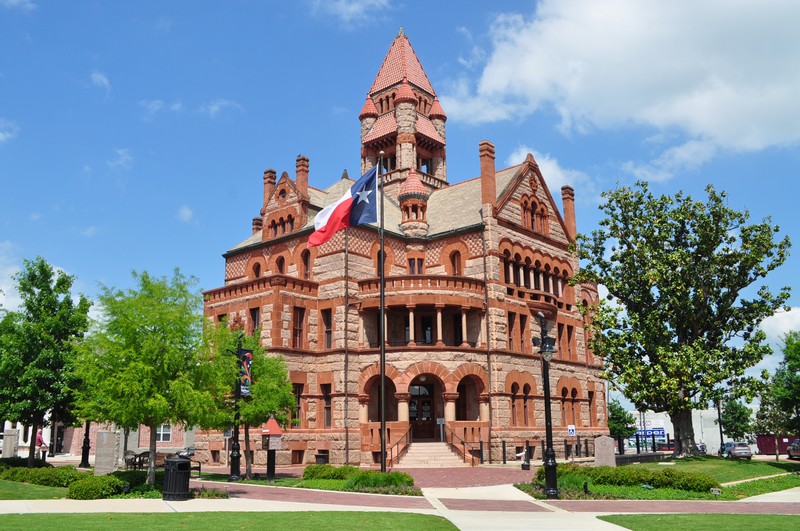 Hopkins County Commissioners considered the authorization of the refinancing of bonds sold in 2007 during their Monday regular session. The refinancing of the bonds will be at a lower rate than when originally sold. Robert Henderson, Managing Director Fixed Income Banking, U S Debt Markets for RBC Capital Markets, LLC is working with commissioners in the refinance effort.
Also during the meeting, they continued to work on a contract for the repair and replacement of the courthouse roof. A contract for $600,000, the amount approved by the insurance company is already in place. However, much of the damage replacement discussed Monday was wind damage and not hail damage. Commissioners approved County Judge Robert Newsom to negotiate the cost of additional work needed. The roof work will replace the synthetic and slate tiles.  Some wood under the tiles is wet and may need to be replaced. Currently, that will at the county's expense .
The court also approved a resolution presented by Debbie Shirley regarding Search TX. The web portal allows judges to securely access a consolidated database of case information that has been efiled and for attorneys to file documents electronically to the courts. However, Shirley has returned from a state-wide county clerks meeting where opposition to opening the information to the public was present. Shirley stated at county clerks are the custodians of court records and responsible for management, preservation, and access to county records. The clerks fear that some of the information which is not currently made public would be in jeopardy of public access. The ability to change records, such as court orders, is also in question according to Shirley. She also sees the access as a revenue loss for the county.