Fleeing a Hopkins County Deputy, avoiding DPS spikes by driving in the ditches or into oncoming traffic, using a church parking lot and the pasture surrounding were just a few of the reasons Scott Allen Moore, 19, is in Hopkins County Jail charged with Evading Arrest Detention with a Motor Vehicle, a Felony 3, and is being held on a $35,000 bond.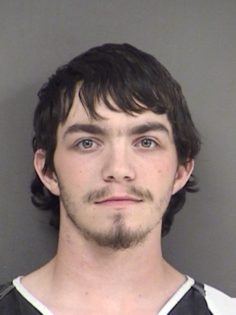 The deputy attempted to stop Moore for a traffic violation. When the officer turned on his overhead lights, Moore sped off on FM 69 and turning down a county road 2320. He continued to use various county roads passing several people on riding lawn mowers on the roadways. DPS troopers attempted to use spikes but Moore utilized the ditches and oncoming traffic, driving though the parking lot at Elm Ridge Baptist Church and the pasture next to the church. Then he continued onto State Highway 11, FM 1870 and was finally stopped and arrested.
During the chase a DPS patrol unit was involved in a minor accident.