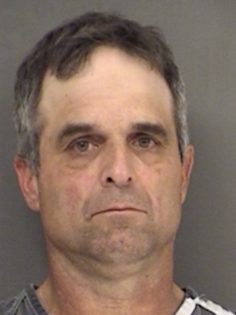 A Hopkins County man has been arrested when he was unable to ship over 100 head of cattle back to their West Texas home. Lindy Wayne Shipley, 48, was arrested by Hopkins County Investigators and Tony Hurley, Texas and Southwestern Cattle Raisers Association Special Ranger.
Shipley failed to return over 100 head of cattle to their west Texas ranch after he had rented grazing lands to the rancher for the past two years. Hurley said it is not unusual for west Texas ranchers to send cattle to Northeast Texas for grazing purposes. Weather conditions and growth of grass are often the prevailing reasons. Shipley was proving grazing for the 263 cattle at $20 per month per head.
When the rancher sent trucks to the grazing land located between Sulphur Bluff and Saltillo along FM 900, not all were returned and Shipley offered no reasonable explanation. Hurley stated law enforcement attempted to contact Shipley regarding the missing cattle but he refused to take their calls.  According to Hurley, authorities are unsure at this time what has become of the cattle.  He states the investigation is ongoing.
Shipley is in Hopkins County Jail charged with theft of cattle/horse/exotic livestock over $150,000 and less than $300,000. His bond was set at $250,000 on the Felony 2 charge.