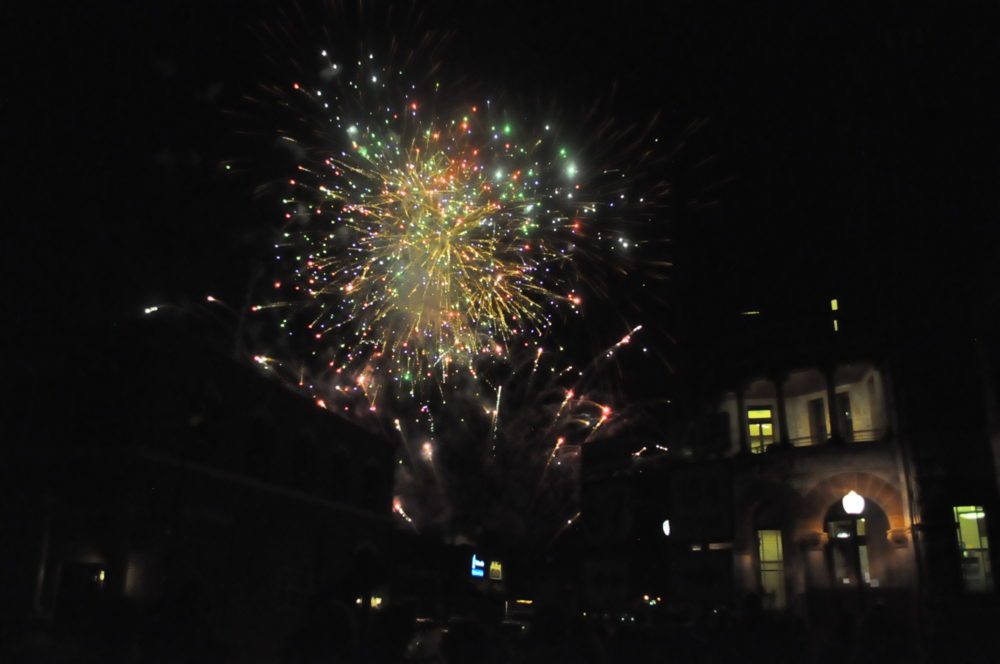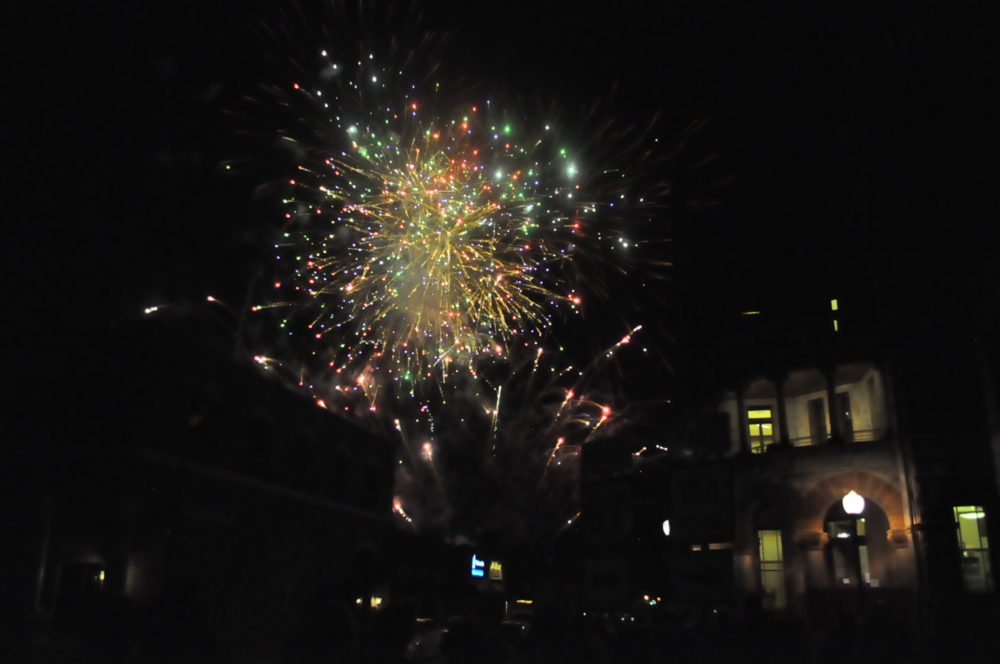 The 25th Annual Independence Day Celebration Concert was held on Celebration Plaza in Sulphur Springs July 2, 2016. The concert was produced by the Sulphur Springs Symphony League, who presented the Northeast Texas Symphony Orchestra. Dr. Douglas Bakenhus conducted the orchestra, with Bill Owens as Guest Conductor.

Before the orchestra kicked off the 240th anniversary of the United States of America, a watermelon eating contest was held by Alliance Bank next to the Veteran's Memorial. Contestants were divided into three groups: children under 12, women, and men. The children's category saw a three-way tie in the first round, with young 11 year old Braden Lennon from Cumby as the winner. In the women's category, Nohelia Rios from Fairview swept away the competition with an easy victory, and a tie in the first round ended with Jorge Owns from Sulphur Springs taking home the title in the men's category.
Also, KSST Radio gave away free American Flag kits to ten lucky winners in a drawing which was held throughout the evening. The flag kits were courtesy of KSST Radio 1230 AM and Cable TV Channel 18 and Lowe's.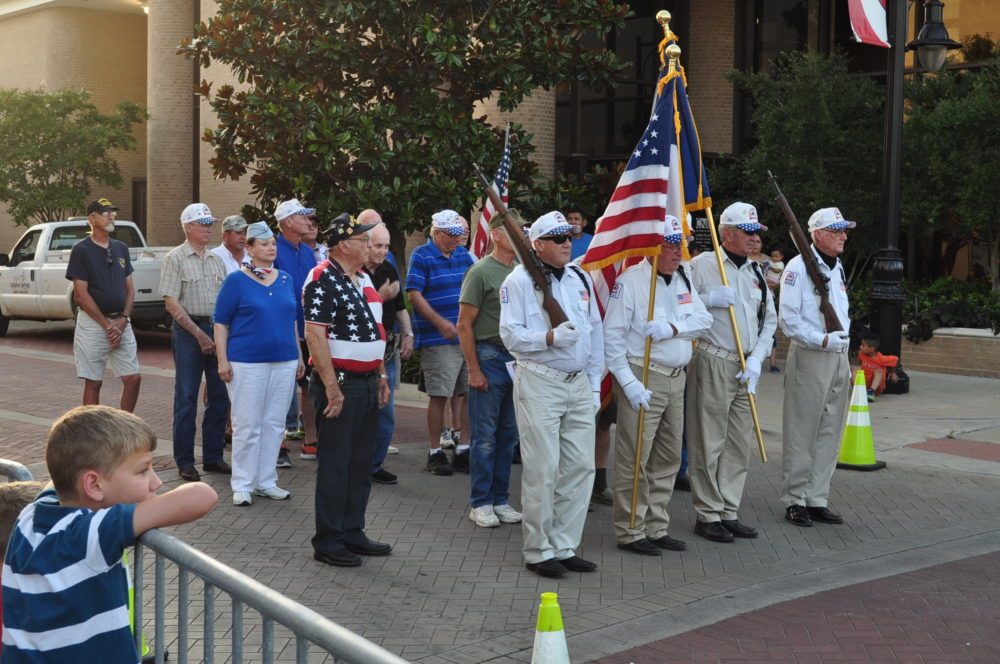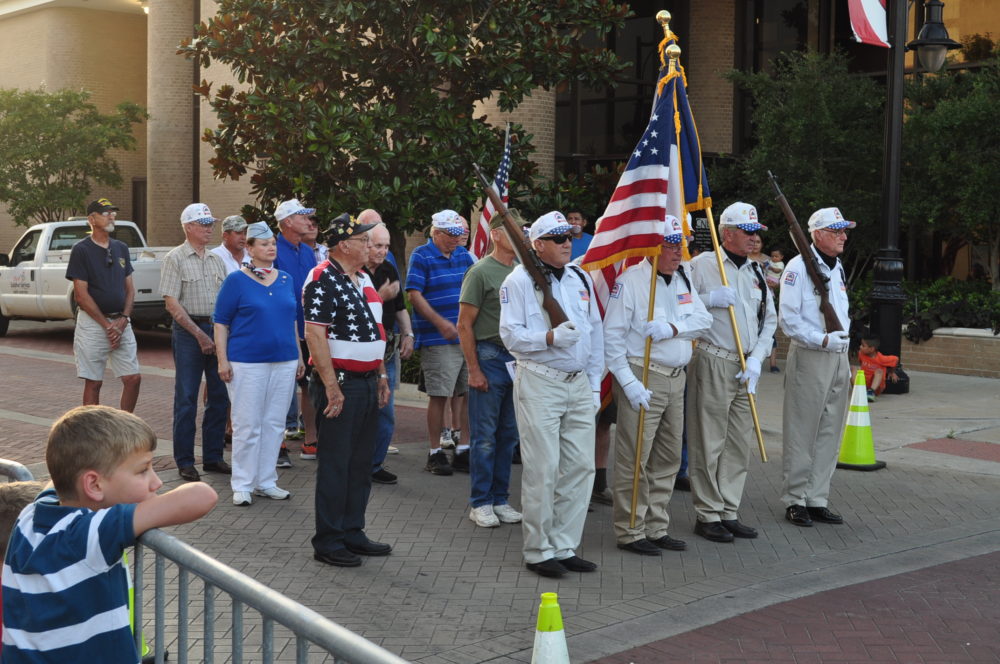 The Posting of the Colors was performed by the Hopkins County Military Coalition, and Mayor Emily Glass led the crowd in the Pledge to the Flag. The crowds were treated to a rather patriotic surprise during the final notes of the Star Spangled Banner. As final word was sung, two WWII era USAF planes flew over Celebration Plaza with flawless timing. Shortly after, the Symphony Orchestra began its Musical Program.
The Symphony Orchestra performed the familiar pieces of:
Olympic Fanfare by John Williams/ARR. Riggio
National Emblem March by E.E. Begley
Oklahoma! by Richard Rogers/ARR. Bennet
The Thunderer March by John Philip Sousa
American Medley(Sing-Along, America!) by James M. Stephenson
King Cotton March by John Philip Sousa
Ashokan Farewell by Jay Ungar, ARR. Cerulli
Semper Fidelis March by John Philip Sousa
Armed Forces Salute by ARR. Bob Lowden
God Bless the USA by Lee Greenwood, ARR. Bob Lowden
America the Beautiful by ARR. Alfred Reed
Battle Hym by ARR. Wilhousky
1812 Overture by Tchaikovsky
God Bless America by Irving Berlin, ARR. Bruce Healey
Stars and Strips Forever by John Philip Sousa
Washington Post March by John Philip Sousa
The fireworks were launched by Honorary Detonator Rylan Brewer.