The Sulphur Springs Corvette Club dropped off 20 Fans at the Sulphur Springs Senior Citizens Center on Tuesday morning to help with the Fan Drive.
Left to Right: David Johnson, Lynn Luttrell, Karon Weatherman , Tim Gee and Roy McCasland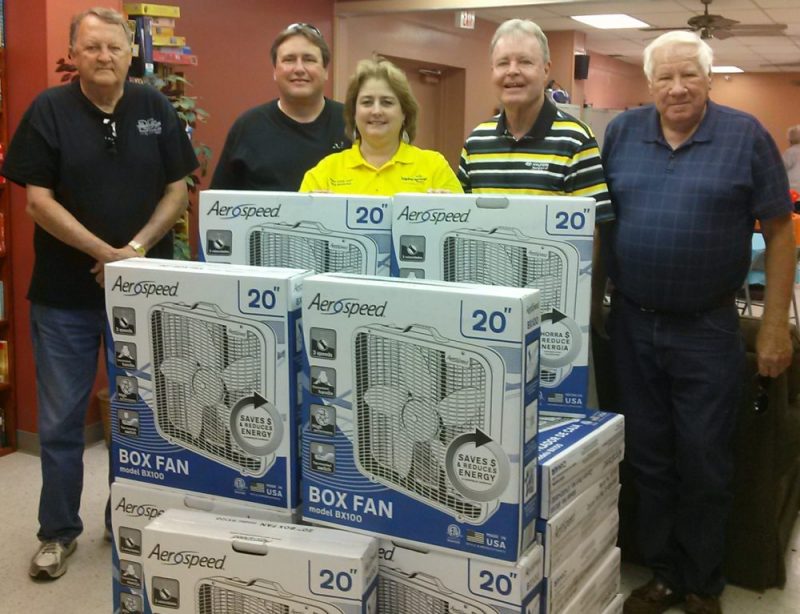 The Fan Drive will continue until Friday, July 1st
The Fans are going out as fast as they are coming in. Karon quoted "We have gave out 31 fans so far and we would need at least 30 more fans." "Last year we had over 100 fans donated." Please call the Senior Center if you know anyone that is in need of a fan or if you would like to donate one to the cause.
Karon Weatherman
Program and Marketing Director
Senior Citizen's Center
150 Martin Luther King Blvd
Sulphur Springs, Texas 75482
(903) 885-1661
Last Winter The Corvette Club gave blankets to the seniors! Tim Gee, Vice President of the Sulphur Springs Corvette Club, called their first, but not their last, Santa for Seniors blanket drive a success with a great turnout during the three days of the event. Gee said, "Thank you" to the citizens of Hopkins County for their donations to the drive that garnered the needed new blankets, electric blankets and funds to reach the goal of 140 blankets for needy senior citizens in Hopkins County.
Gee said Karon Weatherman, Director for the local Senior Citizens Center had set the goal at 140.