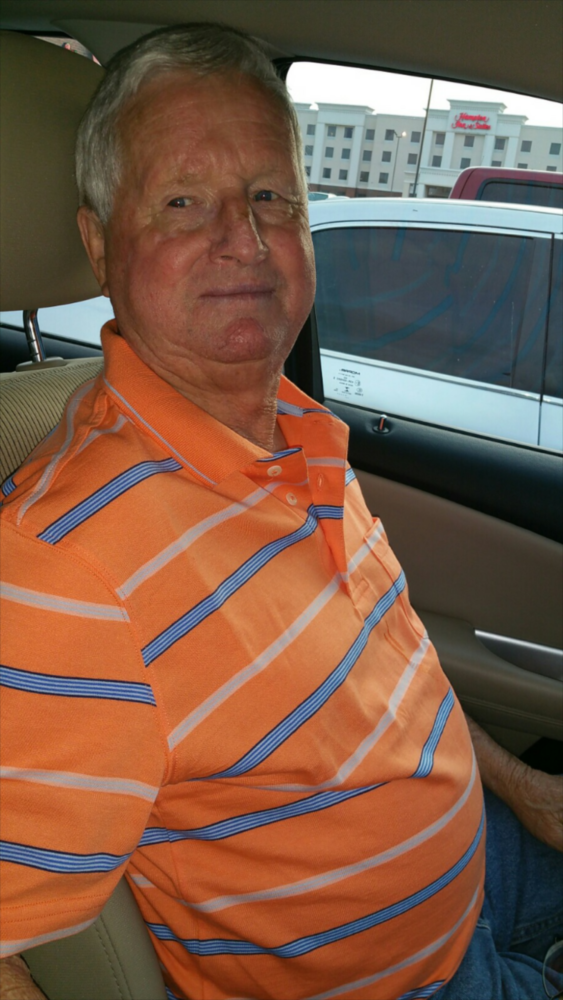 Funeral service for Leroy Jenkins, age 70, of Sulphur Springs will be held Monday, June 6, 2016, at 1:30 p.m. at Cross Spur Cowboy Church with Rev. Mike Eason officiating, assisted by Scott Tubb, Brian Dodd, and Sharon Heard Womack. Interment will follow at Emblem Cemetery with Andrew Albritton, Thomas Albritton, Wesley Miller, Landon Dodd, Walt Mannon, and Johnny Ferrell serving as pallbearers. Honorary pallbearers will be Ruth Mary and Randy Hall and Northline Staff, Ronnie Parrish, Ronny Doss, Rodney Green, Donny Powers and Ronald "Squirrel" Wills. Visitation will be held Sunday, June 5, 2016 from 5:00 to 7:00 p.m. at West Oaks Funeral Home.
Leroy passed away Friday, June 3, 2016 at Baylor Heart Hospital of Plano. Leroy was born on June 13, 1945 in Sulphur Springs. He was a new construction plumber since 1965, he was a member of Cross Spur Cowboy Church. He married Shelia Anne Albritton on June 1, 2002, she survives.
He is also survived by daughters, Tammy Bannister of Seagoville, Tanya Martin and husband Jerry of Seagoville, Tracey Coplin and husband Randy of Forney, and Amanda Jenkins of Sulphur Springs, step-sons, Andrew Albritton and wife Sarah, and Thomas Albritton all of  Sulphur Springs. Grandchildren, Brandy Bannister, Ashley Bannister Flowers, Charles Bannister, Jennifer Martin, Jordan Martin, Katelyn Coplin, McKenna Coplin, Colby Albritton, Skylynn Pence, Harly Pence, Serenity Albritton, Jacelynn Simmons, Stantyn  Albritton and  Haylyn Simmons, great  grandchildren, Jaden Hamilton, Jerry Hamilton,  Finley Flowers, Parker Wheat, Palmer Martin and his granddog Angel.
He was preceded in death by his parents Alma Kate Coke and L. D. Coke and brother, Jerry Don Jenkins.
Arrangements under the direction of West Oaks Funeral Home.