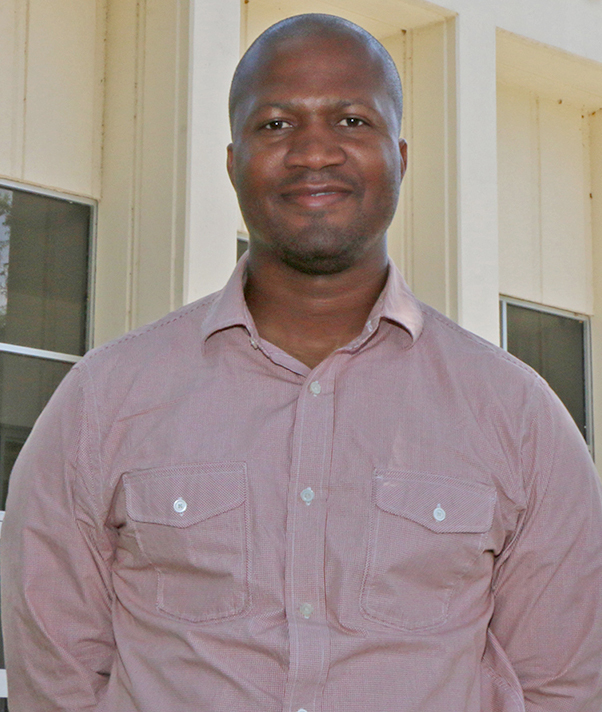 Paris Junior College has named Sylvester Jallah its new soccer coach to take the helm of the men's and women's soccer programs.
Jallah brings experience to the college as both coach and player. Both PJC soccer teams are in Division I in the National Junior College Athletic Association.
"I am excited for the new opportunity," said Jallal. "I look forward to continuing to add to the rich and successful history of Paris Junior College. I understand the demands and expectations that are required to create and sustain a successful program. As teams we are going to accomplish these through our work ethic, dedication and success in academics. I understand the first year is the most challenging year, but I look forward to the task."
Coach Jallah comes to PJC after serving as the assistant men's soccer coach at the University of Texas – Tyler for the past three years. AT Tyler the team was runner-up in the American Southwest Conference, and most recently went 20-10-7. The program there was also recognized as an NSCAA academic program for two consecutive years.
"We are very pleased to bring Coach Jallah to Paris and to Paris Junior
College," said PJC President Dr. Pam Anglin. "We look forward to soccer season and Coach Jallah and his wife becoming part of the PJC family and part of the community."
Prior to UT Tyler, Jallah was soccer coach at Killeen High School in Killeen, Texas where he helped lead the Kangaroos to a 65-15-5 overall record from 2007 to 2013.  Killeen made the playoffs for four straight seasons, from 2008 to 2011, with Jallah picking up District Coach of the Year honors in 2008, 2009, 2010, and 2011 for Class 5A, Region 3. He led the team to make history for the school by making five consecutive playoff runs.
Jallah played for the University of Mary Hardin-Baylor in the American Southwest Conference, and served as assistant there from 2006 to 2007. He has also played soccer with the Austin Aztecs, the Olympic Development Program in Bitburg, Germany and FC Bamberg.
Jallah finished his Bachelor of Science at UMHB, and holds a Masters of Science in Math from Texas A&M University. He is currently working on a Master of Arts in Educational Leadership at the University of Texas – Tyler.
Jallah holds the following soccer certifications: USSF B License; NSCAA Premier Diploma; National Youth Diploma; and NSCAAS Advanced National Diploma.
For more information about PJC's soccer program, call 903-782-0218.