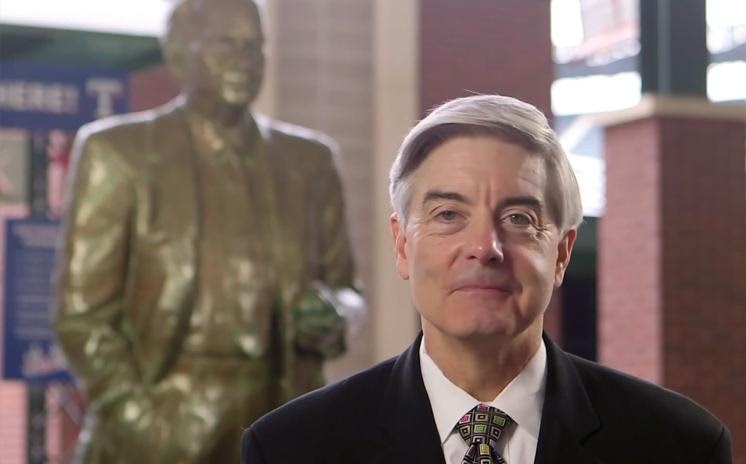 TEX-21 and the I-30 Corridor Task Force will meet Friday, March 18, 2016, at Texarkana College in the Patman Room of the Truman Arnold Student Center to consider updates on freight movement, the effect of the Panama Canal Expansion on freight movement on Interstate 30, and hear an update on transportation funding. Keynote speaker for the event is Texas Transportation Commissioner Victor Vandergriff.
TEX-21 is a statewide organization that has been working for a few years on transportation issues in the state, according to Chris Brown, Executive Director of the Ark-Tex Council of Governments.  Brown says TEX-21 has now expanded into Oklahoma thanks to Highway 75 and into Arkansas thanks to I-30 planning. The I-30 Corridor Task Force, composed of representatives of cities and counties along I-30, has also been working over the past several years to seek the continued expansion, continuing safety, and future planning for the needs as noted by the cities and counties along I-30.
This event will focus on broad based transportation, funding, proper planning and tools for that planning for the Northeast Texas area. Education regarding projects such as the Panama Canal expansion will also be presented. The effect of the Panama Canal expansion expected to be completed sometime in early 2017 is also on the agenda. The expansion of the canal will allow for ships with three times the capacity of current ships that use the canal. That expansion will multiply the number of trucks on highways and rail cars carrying those containers once they reach U S ports.
The Friday meeting will follow a Wednesday meeting of members of the I-30 Corridor Study Committee. Members of the committee, which includes Hopkins County Judge Robert Newsom and Sulphur Springs Mayor Kayla Price, will examine the expansion, capacity, safety, future plans and future needs of the corridor.
Along with keynote speaker Vandergriff, other speakers include State Representatives Dan Flynn (Dist. 2), Bryan Hughes (Dist. 5), Gary VanDeaver (District 2) as well as TxDOT area engineers.  Rick Mackey, TxDOT Director of Transportation Planning and Development for the Paris District will also participate.
Vandergriff is a member of the Texas Transportation Commission, which oversees statewide activities of the Texas Department of Transportation. He was appointed commissioner by Gov. Rick Perry on March 26, 2013, and took his seat on the commission on April 30, 2013. Vandergriff is an attorney and private businessman specializing in business development and legislative issues. From 2009 to 2013, Vandergriff served as the chairman of the Texas Department of Motor Vehicles Board. He was also a board member for the North Texas Tollway Authority from 2007 to 2013 and served as chairman from 2010 to 2011.