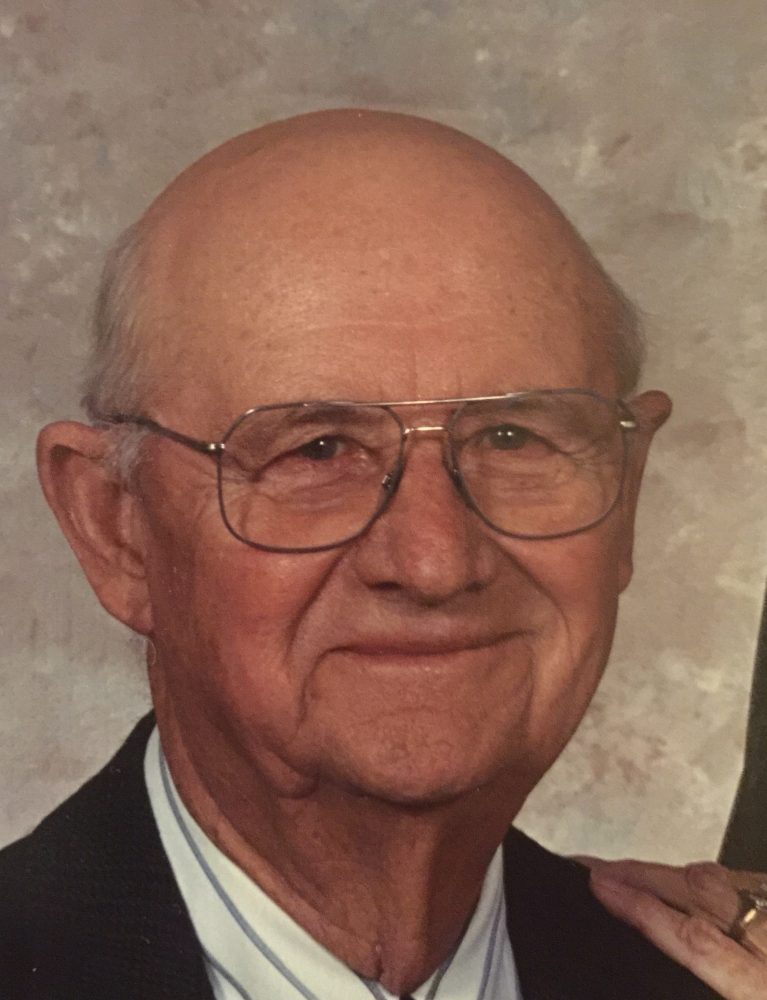 Ira Black, 95, longtime resident of Sulphur Springs, passed away Wednesday, March 16, 2016.  He is survived by a son, Dr. David Black, his wife Pam, daughters Kaylene Black and Kaytlin Black Hodges and husband Ryan, all of Sulphur Springs.  A daughter, Nancy Black Perkins and husband Greg reside in Atlanta, Georgia.
Ira was born on February 28, 1921 to parents Ira Edgar and Bessie Duffel Black.  He grew up on a farm near Mt. Vernon. He was preceded in death by one brother Mathis. He received a bachelor's degree from East Texas State University and master's degree from Sam Houston State University.  His first job was teaching in a one room schoolhouse on the Daphne prairie.  He went on to teach agriculture in Cooper and Honey Grove, where he met and married Allarea Ford, his wife for 62 years.  He eventually worked for 32 years as an Area VI Vocational Agriculture Supervisor for the Texas Education Agency.  Throughout his career, he received many honors including Supervisor of the Year, Honorary Lone Star Farmer, and Honorary American Farmer.  He also received many visionary and leadership awards related to his agriculture and education involvement throughout his life.  He was active in the Texas State Future Farmer program and the Hopkins County Ag Workers Association.
Due to his lifelong commitment to the Agriculture community, at the 2004 Ag Workers Appreciation Dinner, Governor Rick Perry recognized Mr. Black for his Outstanding Career in Agriculture.
For many years, he was Director of the Children's Barnyard at the State Fair of Texas going on to end his time there as Superintendent of the Livestock Show.  He also spent many years as Superintendent of the Poultry Show at the Houston Livestock Show and Rodeo.
He spent 4 years working with test pilots as an aircraft engineer in the Air Force during World War II.
Through the years, he had also been active in many civic positions and organizations.  He served as Cancer Crusade Chairman and Golden K president.   He served on the board of Directors for People's National Bank.  He helped establish the Ag Workers Organization in Sulphur Springs and was instrumental in the development of the Hopkins Co. Rural Urban Organization that helped bond city and county citizens.
He was a longtime member of the Crusader's Class at Sulphur Springs First United Methodist Church.
Following retirement, he and Allarea enjoyed traveling the world.  They had many happy memories of trips throughout Europe, Scandinavia, China, Russia, Australia, New Zealand as well as Alaska and Hawaii.
The family is especially grateful for the wonderful care provided by his caretakers and doctors and the staff at the Cottages.
Memorial contributions in honor of Mr. Black may be directed to Texas FFA Foundation, 614 East 12th Street, Austin, Texas 78701.
Visitation is scheduled for Friday, March 18 from 6-8 pm at Murray Orwosky Funeral Home.  Graveside interment is scheduled for 10 am on Saturday, March 19 at Restlawn Memorial Cemetery with Memorial Service to follow at 1:00 pm at First United Methodist Church.