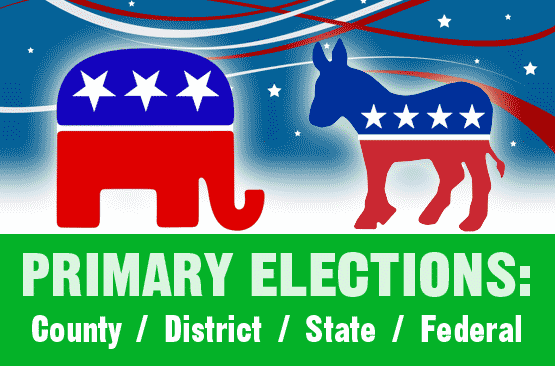 Fewer early voters for Wednesday's day two of early voting in the March 1st Primary as a total of 270 voted in both the Democratic and Republican Primary Wednesday. Of that total, 29 voted in the Democratic Primary and 241 in the Republican Primary. Total votes for the first two days of early voting reflect a total of 644 registered voters have cast ballots.
Republicans outnumber Democrats but that could be based on the fact that there is no contested local race for the Democrats. Only one local office seeker, Billy Emerson for Commissioner Precinct 3, is on the Democrat Primary ballot. He will face Republican incumbent Wade Bartlett, the only Republican seeking the office, in the November General Election. For Republicans, both the Commissioner Precinct 1 and Sheriff's race offer four candidates in each. A total of 593 have voted Republican. Democrat vote total for the first two days is 51.
Early voting continues through Friday, February 26. Hours for early voting at the SSISD Administration Board Room, Connally Street, are 8 a.m. until 5 p.m. each weekday. Early voting will also be offered Saturday, from 8 a.m. until 5 p.m. and Sunday from 1 p.m. until 5 p.m.