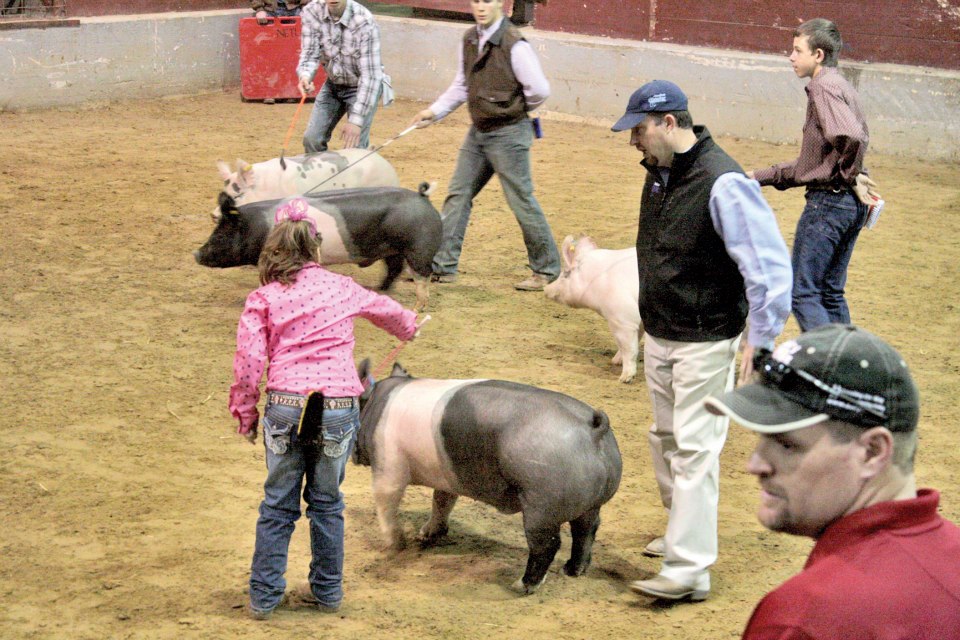 Hopkins County Junior Livestock Show begins Thursday with lamb and goat weights due from 2 p.m. until 3 p.m. in the Hopkins County Regional Civic Center Arena. At 4 p.m., the Lamb Showmanship and Lamb Show begin. The Goat Showmanship and Show follows immediately after the Lamb Show. At 7 p.m. all heifer entries are due at the arena.
Friday morning, all poultry projects are to be in place for check in as the Poultry Show and Poultry Showmanship gets underway at 8 a.m. From 9 a.m. until 11 a.m. all swine weights are due. All steer and heifer projects are to check and be in place at 10 a.m. The Swine Showmanship and Swine Show will begin at noon Friday. From 12:30 until 1 p.m. steer weights are due. The Heifer Showmanship and Heifer Show will begin at 3 p.m. followed by the Steer Showmanship and Show at 6 p.m.
Saturday at noon, the Professional Ag Workers Stew will attract exhibitors and those who will bid during the Sale of Champions that begins at 1 p.m. A detailed sale list will be provided with each lot number, its species, exhibitor name, and resale amount will be included.
A scholarship animal will be sold at the end of the Sale of Champions. The proceeds from the animal, along with a portion of the entry fees, will assist in funding the Larry Spradlin Memorial Scholarship. The scholarship is named for the late Larry Spralin, who served as a Vocational Agriculture Teacher and as Hopkins County Extension Agent. A minimum of two scholarships are awarded annually to students from Hopkins County who will be candidates for graduation in the Spring and who have participated in the Junior Market Livestock Show for at least two years and meet all the requirements of the scholarship application.