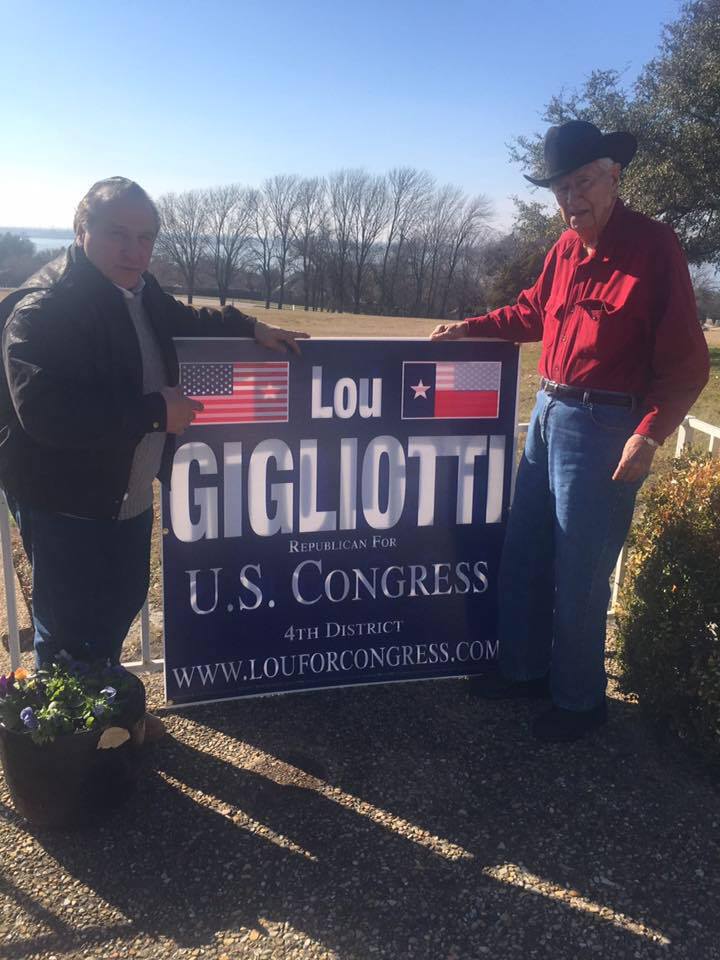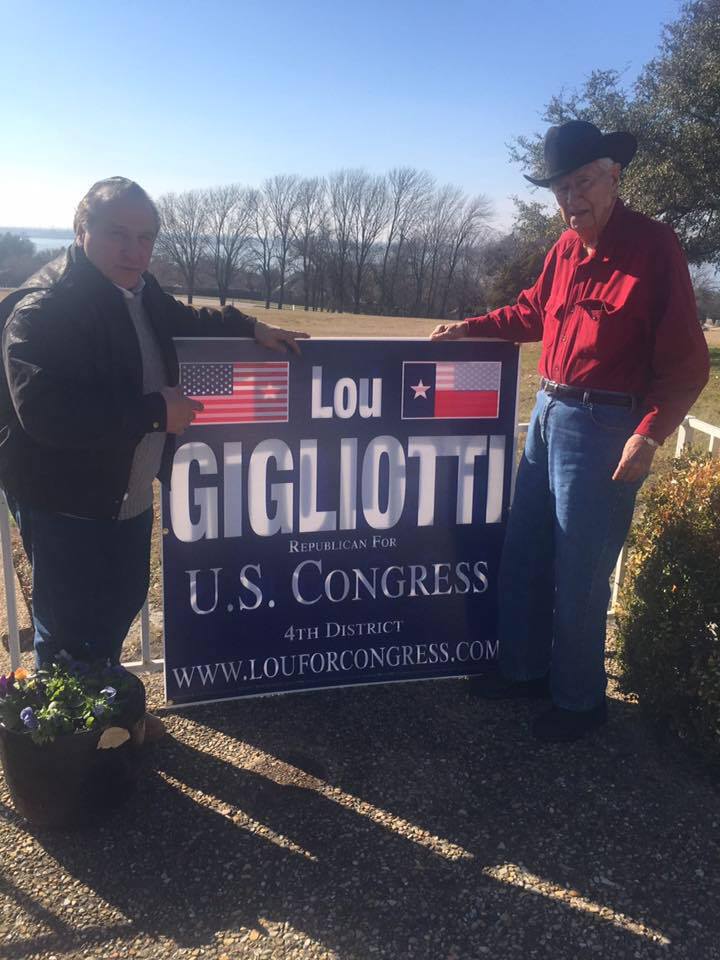 Lou Gigliotti  is seeking to unseat Congressman John Ratcliffe in the Texas Congressional District 4 Republican Primary. Gigliotti has campaigned for the office four time—three times against the late Congressman Ralph Hall. Gigliotti does not live in the district but says he is building a new business facility in the district in Anna, Texas. Gigliotti was in Sulphur Springs Monday for the Republican President's Day forum.
Gigliotti accuses the incumbent of calling him a liar and dishonest but Gigliotti said he is telling the truth. The controversy revolves around Gigliotti's accusation that Ratcliffe has connections to a lobby group that is involved with Homeland Security.
If Gigliotti is elected, one of his biggest goals is to reduce the size of the federal government from the EPA to the Bureau of Land Management. Too many congressmen go to Washington with dollar signs according to Gigliotti who said that he was a math teacher who knows how to add and subtract.
He stated that as a businessman, he has built two businesses in the district and sold them. Now he is building a 55,000 square feet structure in Anna where he plans to employ 200 people in the next six to eight months with 40 to 50 of those jobs permanent in the district.