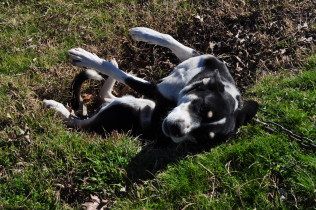 Boogie is a 2 year old male mutt who was picked up by Animal Shelter Officers on January 29 from the Mockingbird Lane area. Shelter Officers are currently unable to pin point his exact breed.
"We're calling him a beagle mix because of his size," Animal Shelter Officer Barbi Blanch said. "Maybe Shepard or even Husky. He's kind of a Heinz 57, but he's not very big."
Boogie was originally owned by a homeless man. His owner tried to adopt him out before moving to Arkansas, but was unsuccessful.
"He was trying to find the dog a home, but he didn't have a home either," Officer Blanch said. "He just sort of left him and moved on."
Boogie is a calm dog who enjoys gentle play and relaxing in holes. The holes that dot the front yard of the Shelter are the result of multiple dogs digging holes when placed in front of the Shelter for outside time.
"He's very laid back and seems to get along with other dogs," Officer Blanch said. "We've had him out in the back a couple of times with Buster Brown (previous Animal of the Week) and he seems to okay with anybody and everybody. He'll play with other dogs and he seems to be the calmer of the two."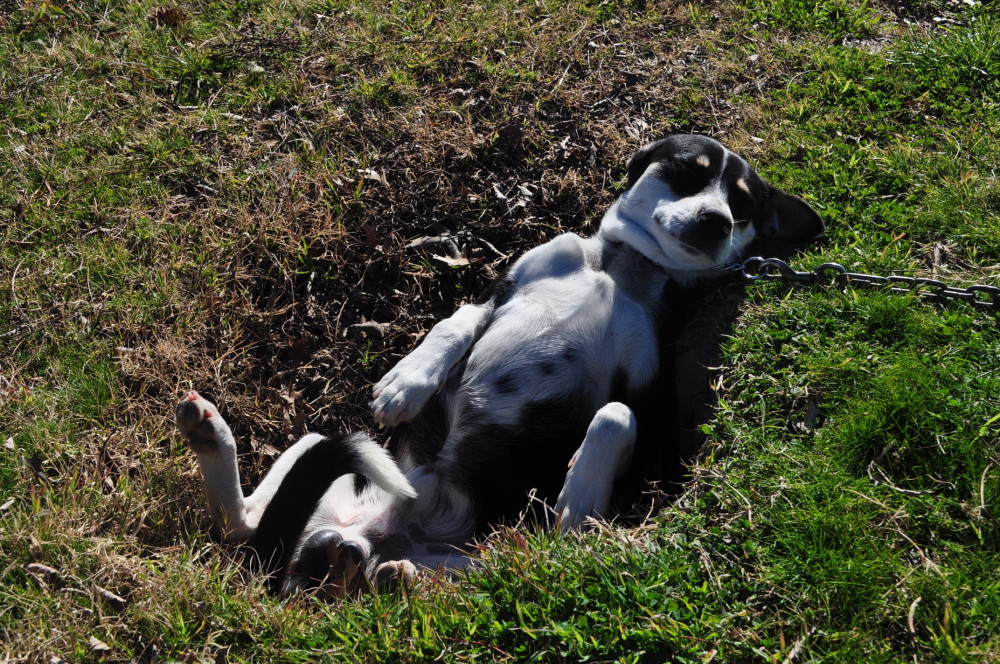 Boogie is full grown and heart worm negative. He will be available for adoption during the February 13 off site adoption, but he will be at the Shelter. The off site — 11 a.m. to 4 p.m. at Atwood's — is restricted to puppies and small dogs. The Animal Shelter will also be open Saturday during the same time frame.