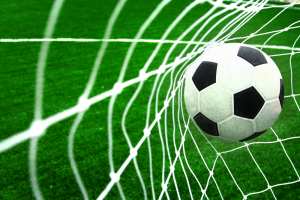 Both the Wildcats and Lady Cats' soccer teams begin tournament play Thursday.
The Wildcats, who had 1 win, 3 losses and a tie in a Forney tournament last weekend will be playing in a Rockwall tournament on Thursday and Friday. They must win their pool to have a game Saturday. Teams in the Wildcats pool are McKinney North, South Garland and Royse City.
Meanwhile for the Lady Cats, it will be just like old times as they will face three of their former district rivals in a Paris tournament that runs Thursday through Saturday. The Lady Cats play Bonham Thursday. They are scheduled to play North Lamar Friday and Paris Saturday. Paris defeated the Lady Cats in a scrimmage in Paris on January 5. Lady Cats Soccer Coach Jesus DeLeon says he expects his team to be competitive or even win this tournament. The Lady Cats are 4-1 so far this season after winning third place in a Terrell tournament last weekend.