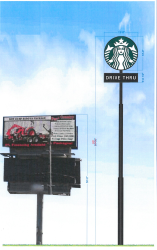 Sulphur Springs Zoning Board of Adjustments and Appeals will consider a variance to the city sign ordinance for property located at 1320 South Broadway. The request is being made to increase the height and size of a proposed sign. The sign ordinance states that the sign at this location can only be 24 feet tall. The request seeks an 85 feet sign. The hardship noted is a lack of visibility from the interstate. Starbucks could come to Sulphur Springs if the variance is approved.
N3 Realty in Southlake has requested the variance. The location of the sign and Starbucks would be the lot next to Chili's on South Broadway. City Staff recommends approval for the variance on two conditions. The first condition is that the site be platted. It is not a currently approved lot. The second condition is that a building permit be issued prior to permitting the sign.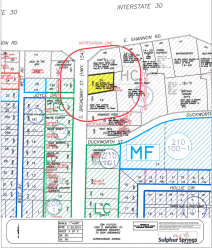 Nine letters were sent to property owners within 200 feet of the property and no responses either in favor of or in opposition to have been received. The Zoning Board of Adjustments and Appeals will meet Tuesday, December 15th at 5:30 p.m. at City Hall.