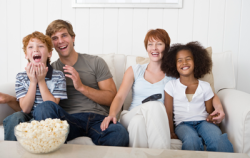 Laci Alexander, Foster and Adoptive Home Developer for Child Protective Services, will be conducting an information meeting for individuals interested in becoming licensed foster and/or adoptive parents for Texas children in CPS care. The meeting is set for January 25, 2016 at 5:30 PM at the Sulphur Springs CPS Office, located at 1400 College St, Suite 274, Sulphur Springs, TX.
Alexander stated that those who wish to enter the program as a foster or adoptive parent will undergo a criminal history check and a CPS background check. The CPS background check will include any interaction one may have had with CPS. She stated that the licensing process will depend on the type of license sought—choices are just foster care, just adoption, or starting foster care with plans to adopt later.
There is no cost to do the program. The PRIDE classes are free. However, the cost involved is FBI finger printing for each one in the home over the age of 14. Cost of the FBI finger printing is $40 per person. Also a fire inspection of the home, a fire extinguisher in the home, fire alarms near doors and entries in the home, and the individual being CPR certified are necessary and do cost. The costs depend on providers used to do inspections, CPR certification, and equipment purchased.