Sassy is a six-week old white cat with a small patch of tan fur on the top of her head. She was found on Colorado Street and delivered to the Animal Shelter by an associate of Animal Shelter Officer Annie DeWolfe.
"She is a sassy little girl," Animal Shelter Barbi Blanch said. "She's by herself in her cage and she has a ball playing, jumping, and doing flips. She just wants to be loved, just a little purr box."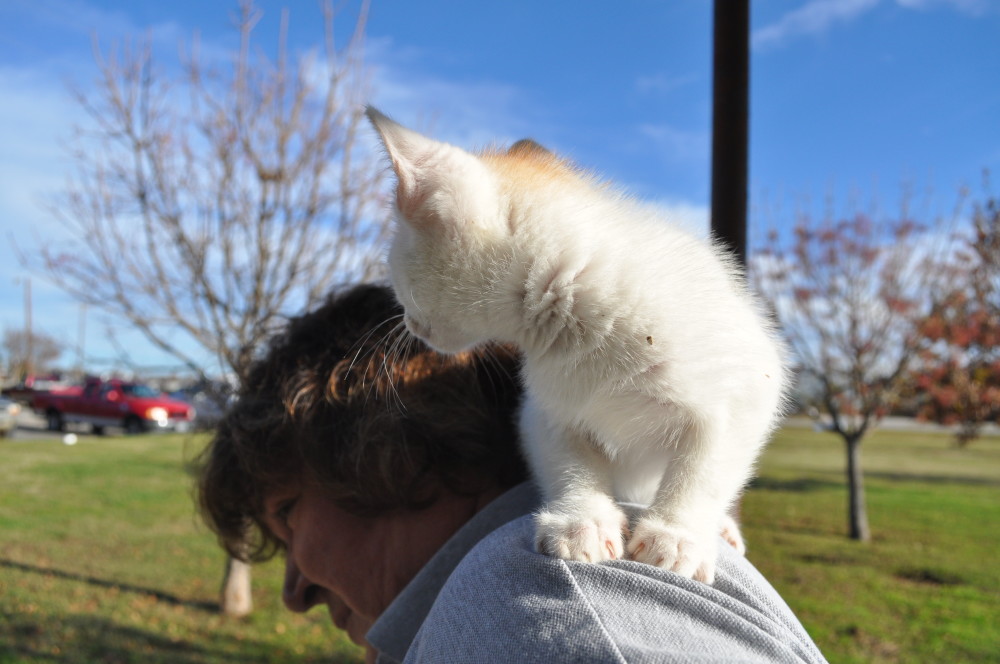 The Animal Shelter chose her for Animal of the Week because of the fact that she is alone in her cage with no siblings, as opposed to the other cats. They are also pushing her adoption because she has been trained to use a litter box and is still young enough to continue being trained.
"She should make an awesome Christmas present for anybody," Officer Blanch said.
Sassy's near solid color scheme has actually saved her from being born deaf, according to Officer Blanch. Most cats that are born a solid color and with matching eyes tend to grow up deaf. The Animal Shelter does not know why this is, but it is believed to be connected to the genetic makeup of cats. Sassy has matching eyes and her small tan patch of fur has determined that she will not lose her hearing.
There will be an off site adoption at Atwoods this weekend, December 12 from 11 a.m. to 4 p.m. Sassy, however, will stay at the Shelter with the other cats, as off site adoptions only cause anxiety among cats. The strange location, loud noises, and new people scare cats. The Shelter will be open on Saturday from 10 a.m. to 2 p.m.