Gator is a male two month old Shepard mix. He was surrendered to the Animal Shelter when his owner could no longer care for him.
"The guy has saved several strays in his area and because he has been feeding them for some time, they are considered his dogs," Animal Shelter Officer Barbi Blanch said. "He had to give up a few and [Gator] is one of the ones that we were able to save. He was getting overwhelmed with them and had a couple that were jumping the fence."
Three dogs were surrendered by Gator's former owner with two more to be surrendered after the beginning of the new year. Gator is a young and friendly pup with large paws that indicate he will grow into a large size. He will receive his first round of puppy shots tonight, December 17. He is still too young, however, to begin testing for heart worms.
"He's a puppy so he seems to be pretty happy with everybody," Officer Blanch said. "When you come towards him he gets kinda scared, but he'll eventually come to you. He's a cute little guy looking for a home for Christmas."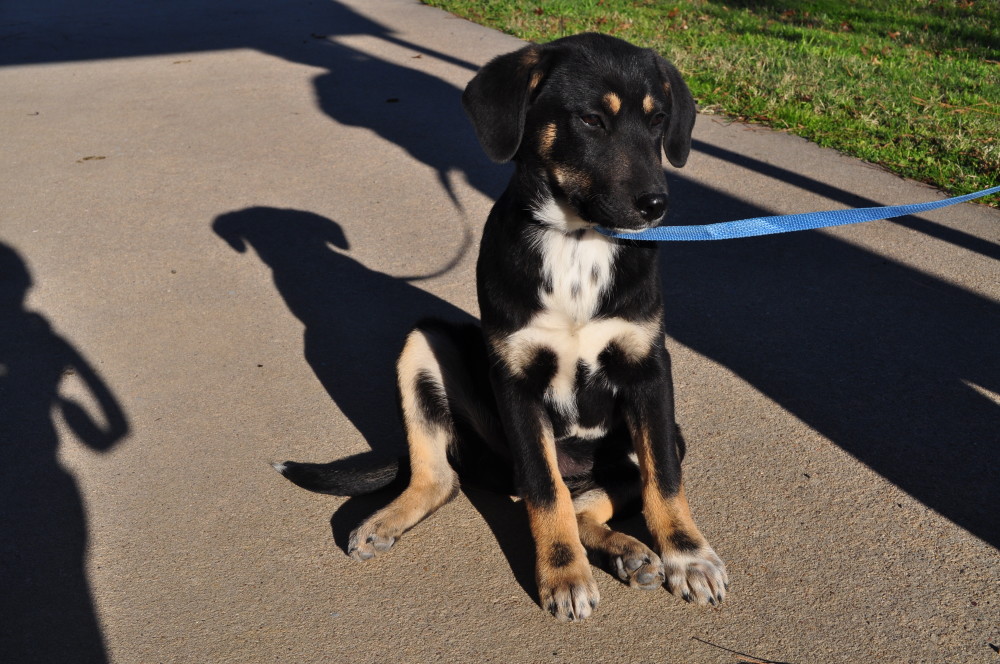 Gator will be part of an off-site adoption this Saturday, December 19 at Tractor Supply from 11 a.m. to 4 p.m. This will be the last off-site adoption for two weeks because of the holidays. The Animal Shelter will also be open on the weekend from 10 a.m. to 2 p.m.
"We're trying to get them all out to be empty for the holiday," Officer Blanch said. "And we still have several cats."