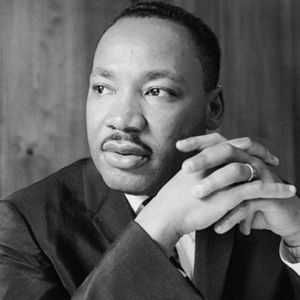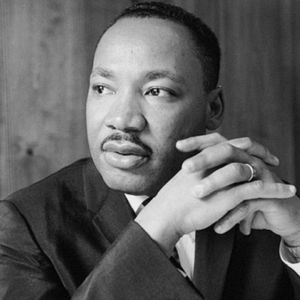 On Monday, January  18, 2016,  7 pm, The East Caney Missionary Baptist Church  and Hopkins County African American Leadership Conference will present the 25th  Annual Reverend Dr. Martin Luther King, Jr. Awards Ceremony.   Our keynote speaker will be The Honorable  Judge Morris Overstreet, former judge, Texas Criminal Appellate Court.   Dr. Dan Jones, President/CEO of Texas A&M-Commerce will once again serve as master of ceremony.    The program will be held at the Morning Chapel Missionary Baptist Church, 208 Fuller Street.    The public is invited to this free event.  We will have refreshments after the program provide by Alliance Bank and Wal Mart.
Program personalities include:  Tom Sellers, Dr. Dan  Jones, Representative Dan Flynn, Judge Robert Newsome, W.C. Pryor, and Pastor H.B. Nash. Cordell and Jackie Jackson, co-chair the ceremony committe. Dr. M. LaVelle Hendricks, is President and committe members are Yvonne Thornton and W. C. Pryor.
Those receiving awards include:
The 2016 Reverend Dr. Martin Luther King, Jr. Award Recipients:
Spiritual                                                   Liz Barrett
Freedom Award                                   Clyde Alexander
Spirit of Loyalty                                    Lucinda Harris   and Carmen Timmons
Spirit of Dependability                      Elaine Harrison
Social Change                                        Jerrika Dabbs -Wilkins
Mother of the Year                              Della Cleveland
Father of the Year                                Cordell Jackson
Legacy of King                                        Ricky Godbolt
Spirit of Service                                     Rhonda Porter
Spirit of Fellowship                             William "Bill" Simmons                                         
Achievement Awards
Curtis Peoples, Bodie Sims, Clarine  Moore, Gloria Franklin, Betty Hall Dial,    Nikki Simmons, Monica Goodson, Selena Givens,  Merita Wade, Melaunda Person
King's Kids                                              Denise Wright-King
Choice of Excellence                           Johanna  Clayton and Zach Spigner
Youth of the Year                                  Mel Roy Givens and Jatavion Hall
Family of the Year                                Roy and Yvonne King                           
Music                                                          Jo Ann Johnson                                                   
Church of the Year                               East Caney Missionary Baptist Church
Political Award                                       Judge Eddie Northcutt                                                                                                        
Encouragement                                      Lisa  Reed
Evangelism Award                                Ernest Gassaway
Faithfulness                                              Parcel Lewis
MLK Media                                                Don  Julian
Commitment Award                              Trelanudra Duffey     
Employer of The Year                            V F Outlet
Employees of the Year:                         Consuelo Lewis Neal and Mary Taylor-Jackson
Law Enforcement                                     Jason Ames, Amanda Weatherford, Tyler Fransis
Spirit of Dedication                                 Ryan Harrison
Pastor of  The Year                                   Pastor  Mack Barrett, Sr.
Spirit of Commitment                             Deacon Dewayne  Harris  and Mary Jackson Taylor
Fraternity of The Year                            Alpha Phi Alpha Fraternity, Inc
Sorority of  The Year                                Delta Sigma Theta Sorority, Inc.                                 
MLK Man of the Year                               Deacon Wilbert Roland                    
MLK Woman of the Year                      Demetra Robinson                                 
MLK STUDENTS OF THE YEAR   (SSISD)
Hannah Wall, Von'tese Johnson, Cory Bennett, Xavier Cork, Khalob Wilkins,
Kaidence Johnson, Kevin Byrd, Acie Simmons, Hitomi Simmons
MLK STUDENTS OF THE YEAR  (Texas A&M-Commerce)
Taryn Driver,  Jametrya Walker, Gabrielle Vaughn
MLK TEACHERS OF THE YEAR
Kassie Smith, Kati Adair, Alison Thompson, Holly Thompson, Karen Anderson, Kim Gillem, Tim Thomas, Laura Smith, James Eilts,  Lane Doughtie, Stephanie Garner, Elizabeth Moss, and Jennifer Roberts
MLK HALL OF FAME
Joyce Moore, Sarah Edwards, Clarine Moore, Dwight Clayton, David Miller, Walmart, Joyce Young