Library activities for November have been announced by Librarian Hope Cain.
Very Ready Reading Program first and third Fridays of every month at 10:30 Sulphur Springs Public Library 611 Davis Street North.  Prizes when you have attended 5 and 10 programs!
7 Ways to help get your child ready to read!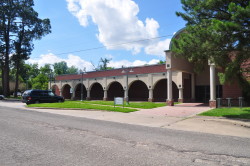 Share Books – Reading together is the best way to raise a reader
Share Sounds – Sounds are the building blocks of words
Share Words – Knowing many words helps your child build a strong vocabulary
Share Rhymes – Rhymes help your child understand that words have different parts and a rhythm.
Share Songs – Songs add joy to understanding of sounds and words
Share Stories – Listening to stories helps your child connect with the world
Share Playtime – Playing together builds a loving bond between you and your child.
Lone Star Legal Aid is back on November 18 from 1 to 4pm –We offer free legal help with Veteran's benefits, custody and child support, divorce and family issues, employment, food stamps, Medicare and Medicaid, wills, bankruptcy, income tax, housing or SS Disability.