Peanut Butter is a six weeks old  Domestic Short Hair house cat. Her unusual name comes from the color of her coat. The people who found her dropped her off at the Bright Star Clinic yesterday November 17, 2015.
"She was found by herself by the road on College Street," Animal Shelter Officer Barbi Blanch said. "So we picked her up and brought her here. She's got a couple of scratches, but she's fine. We actually have several cats right now so we'd like to find homes for them soon."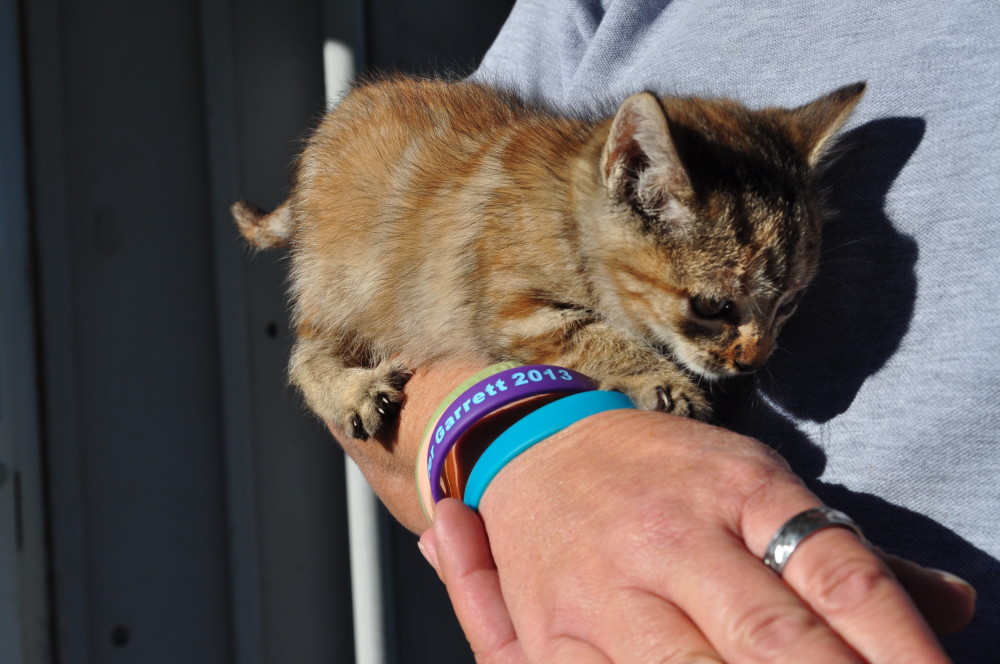 Peanut Butter is very friendly and very talkative. She also loves to explore and climb both objects and people.
"She's a girl, she's got a lot to say," Officer Annie DeWolfe said.
She does not have any fleas and as a cat she has no heart worms. She is not yet old enough to be spayed. Cats must be four months old before they can be spayed at any veterinary clinic. Peanut Butter does have a minor eye infection in her left eye that is being treated by the Animal Shelter. Peanut Butter will likely be part of the Animal Shelter's next off-site adoption at Tractor Supply this Saturday November 21, 2015 from 11 a.m. to 4 p.m. Last week's off-site adoption saw success with four dogs and two cats finding new homes.